CHRO Varun Bhatia breaks down how technology has impacted the organisation at all levels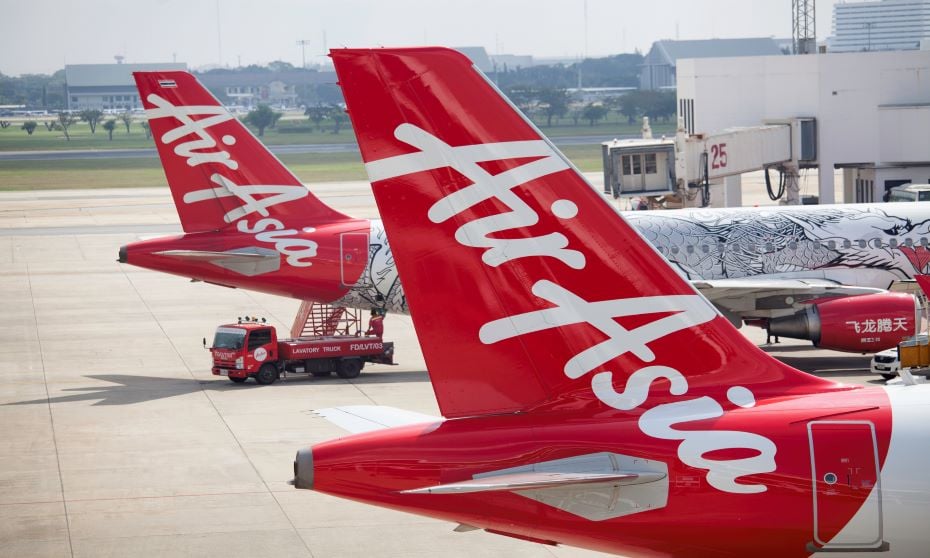 Before you step into AirAsia's HQ in Kuala Lumpur, Malaysia, you'll be greeted by high-tech gates reminiscent of automated immigration gates at airports.
It's not just a novelty for employees at the award-winning low-cost airline company – AirAsia is piloting a facial recognition software to make movements in and out of the office seamless for staff.
More than that, Varun Bhatia, chief people and culture officer at AirAsia tells HRD it puts employee experience centre stage by mirroring what customers experience when they fly.
"We thought if you're going to do it for the customer, why don't we try it in the office?" Bhatia said.
What's more, the "gates" can be used to engage employees by showing short messages, such as birthday wishes or anniversaries, when they get into work.
That's just one way the company has digitally transformed in recent years. As for managing all the changes, the CHRO believes it's vital to first understand employees' concerns.
READ MORE: How can HR be an effective 'change leader'?
"In my experience, people normally think of change quite positively. What they fear is the transition," he said. "'How am I going to change from this to this? And how do I bridge that?'
"We thought that through and made sure that we involved every country…not only in the implementation, but the entire change management process. And we did it in a simple way. We didn't make it complicated [like having] a 10-step process to get anything done."
The team also ensured they rolled out new systems or processes in easily digestible ways, such as through games and experiences.
"How do you make the change or transition experience fun, so that people don't think [change] is something they have to fear?" he said. "Or it's not something they have to really learn through manuals and all that?"
The benefits of digital transformation
Those were the same considerations they had when rolling out a new cloud-based human capital management system. They decided to hold a massive launch party at their townhall in HQ so that everyone was able to "get involved".
Beyond fun and games, Bhatia explained that the new system will impact employees at all levels. He shared three ways things will improve with the organisational tech transformation.
The new integrated HCM system ensures transparency of people-related information throughout the organisation – regardless of which office it's accessed from across the region.
"For us, there is no AirAsia Philippines, AirAsia Thailand or AirAsia Indonesia – there's only one AirAsia," he said. "We went 'live' with the system at the same time, in the same way across the entire group.
"That really helps because I could be a manager and have a [Filipino, Thai or Indonesian] working for me. Imagine my plight if [each office] had implemented different systems/processes. It would make my life a nightmare."
Also, the system is not only transparent – it's highly secure.
The system avoids any frustrations caused by workflow bottlenecks as information "flows" throughout the system, allowing a high level of professionalism and organisation.
Bhatia shared that if anyone requires information or approval from someone in the organisation for instance, the system is "hard-coded" to send the request to the right person-in-charge. If that person is unavailable, the request will get passed on to the next-best person with the knowledge and/or authority.
Better organisational visibility and talent management
The integrated system allows leaders to better manage talent across the region and oversee performance. This also enables talent mobility across the organisation, eventually resulting in better employee engagement.
Without an integrated system across the region, he said leaders wouldn't have visibility of the talent available throughout the organisation. For example, if they were looking to internally recruit someone into a digital marketing role for the office in Malaysia, the system allows leaders to see whether someone in Indonesia has relevant skillsets for the job.
The system can also ease engagement initiatives such as linking rewards to performance management. For instance, leaders can see which teams in the region are doing well based on ratings and adjust their recognition practices accordingly.
"If one country's doing well and that GM or CEO has not rated those teams very well, we can calibrate and say, 'by the way, your country has done very well and therefore the ratings should shift to the right – you should rate more people 'excellent'," he said. "When you do that, the bonus pool would automatically increase."