HRD speaks to an HR tech expert for practical tips to optimise your digital transformation journey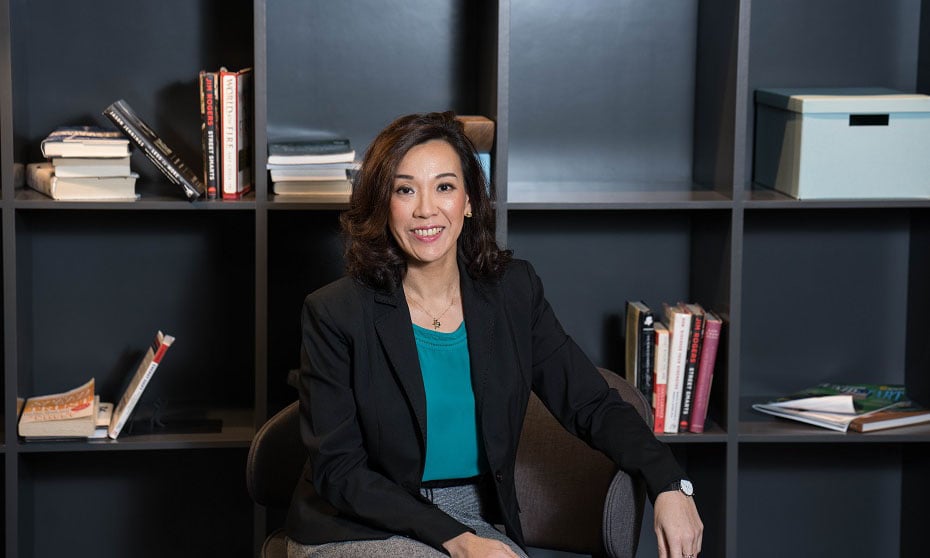 Navigating the world of tech transformation can be a tricky one. There are no set definitions on what it means for employees, organisations – and especially – for HR, who has been tasked to guide people through this massive shift in the way we work.
A former HR practitioner, Evelyn Chow, managing director at decodeHR, understands how overwhelming this task can be for leaders driving change in their organisations. She's a firm believer in doing your due diligence and shared with HRD that prepping ahead of any transformation project is a must to improve your chances of success.
To help professionals make informed decisions about the ideal HR technology to meet their organisations' needs, the HR consulting firm also recently launched dcHR.tech, a platform where practitioners can engage in knowledge exchanges with fellow HR practitioners and HR tech companies, and find out the best way to embark on their transformation journey.
HRD spoke with Chow to get more insights on the topic.
HRD: How will HR be impacted by transformation? What role should HR play in driving organisational change?
EC: First of all, I think HR needs to understand how the impending digital transformation will impact them. Because HR is in many ways going to be the champions, […] they are going to be on the transformation team. The key is to understand the impact of technology on their role and how it would shape the various domains in HR.
The role of HR has evolved. HR is now a human capital curator, total rewards steward, technology activist and media integrator, analytics designer, interpreter, compliance manager, strategic positioning [and so on]. Even HR's role and competencies have changed and will be significantly augmented by AI.
We [the HR community] first need to accept and embrace that and then be able to position ourselves as a trainer or an interpreter of the impact of technology on the workforce, and be able to convey that effectively in a knowledgeable manner to the workforce, as well as to senior management.
And there's a lot that we would need to seek out in terms of information. Then the HR strategy will start to look very different. That's something that HR needs to prepare to do first and should consider using the HR function [transformation] to illustrate how technology will enable their role to be more strategic, more impactful, and then share that success with the rest of the organisation.
HRD: What can leaders expect from the transformation journey? How can they prepare for the journey?
EC: Transformation is not just going out to say that, 'Okay, now I have bought my first payroll automation software, or now I have HRIS or even that we are introducing analytics into the business'. I think transformation is essentially about the mindset and readiness to embrace ambiguity, and possessing the resilience to push through change, especially when you don't see tangible results right away.
This is just a part of the entire transformation journey. Companies that say they want to embark on the transformation sometimes may not fully understand, or have not taken the time, to truly understand how much it requires of them.
It's also about the organisation's ability to recognise that in many ways, they are the steward of the workforce, and they do need to help the people make that transition.
As much as we say that employees are responsible for their own career development and advancement, we should consider that because it can be such a huge transition, particularly for those who are not accustomed to using technology but now tasked to make a very sudden switch, it is the organisation's responsibility to help prepare their workforce to make a successful transition.
That takes time, so the journey is not going to be an overnight one. Companies need to support their employees with this transformation. They need to start exposing people to technology and its benefits, and helping them through the initial discomfort, addressing any resistance and not dismissing it as the people not being agile enough, or not embracing technology enough. It has to be a journey that the organisation wants to undertake together with its people.
HRD: What are some practical ways to ensure a successful transformation agenda?
EC: One of the key areas that I really want to emphasise is being prepared to embark on the HR digital transformation through a well-prepared roadmap. The roadmap ensures sufficient deliberation, research and due diligence, before we embark on the buying process.
We noticed that organisations plunge into making buying decisions very quickly, before they do the longer-term planning. By longer-term planning, it would mean looking at critical areas and being aligned across the organisation when they draw up their roadmap.
My perspective is that it is not difficult to increase the chance of success and thereby reduce the pain if organisations were to be more intentional about the research and really take time to make sure that all the key stakeholders are aligned. There's a lot of thought that needs to be in place, starting with the very first time you assess the organisation's digital culture and talent.
How ready is the organisation to embark on the transformation journey? How do the people feel about [new] technology? What could be the possible roadblocks? How could you maximise success? What can you leverage? What do you have today that can help you increase your success?
I think this entire process involves envisioning a 'future state'. It's that much easier to get everybody on board when [the future] is articulated clearly and seen as achievable.