A new report released by the Workplace Safety and Health Institute shows a stark increase in fatal injuries in the workplace in the first half of the year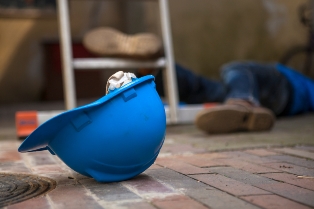 A report released yesterday (26 September) by the Workplace Safety and Health (WSH) Institute revealed that fatal injuries at work were up by 40% compared to the same period last year.
Channel News Asia reported that 42 deaths were reported in the first half of the year, up by 12 from the same period in 2015.
Of the 42 deaths, 17 were attributed to the construction sector.
Marine and manufacturing sectors also reported an increase in fatalities; from two to five for the former and from two to six for the latter.
In non-fatal work injuries, 6,149 were reported for the first half of the year. Only 6,009 were reported from the same period last year.
The frequency rate of accidents remained the same at 1.5 accidents per 100,000 employees but the "rate of injury increased from 178 to 181 injuries per 100,000 workers and the rate of fatal injuries increased from 0.9 to 1.2 deaths per 100,000 workers, according to the statistics," said the report.
"Progressive and pervasive culture"
In August of this year, Minister of Manpower
Lim Swee Say
spoke at The Singapore WSH Conference 2016 and called for a more "
progressive and pervasive culture
" in the workplace.
Lim was alarmed at the rate of increase of fatalities reported and called the attention of construction companies who accept WSH infringements as "unavoidable" and set aside "safety budgets" for such emergencies.
This would lead to unsafe practices in the workplace, he warned.
Lim urged the WSH to prioritise the improvement of working conditions in the constructions sector, strengthen workplace safety and healthy competency in the workforce and building WSH ownership.
Related stories:
WSH: New plan for workplace safety
"All incidents are preventable": WSH Chairman
Lower levies for WSH trained workers