Lim Swee Say voiced concerns over the rate of deaths, as workplace fatalities this year are set to outnumber last year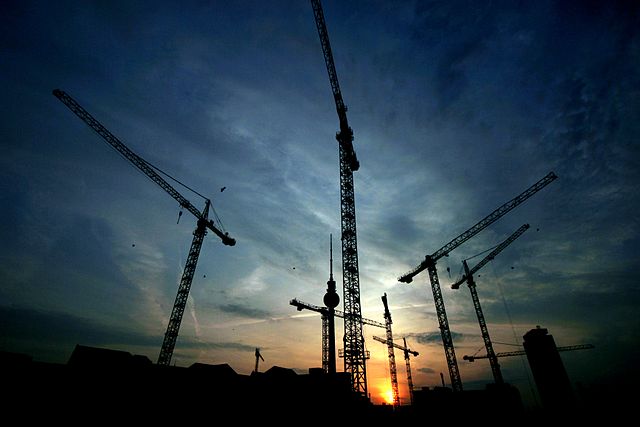 Minister for Manpower Lim Swee Say has called for a more "progressive and pervasive culture" in workplace safety and health, after warning yesterday that the rate of workplace fatalities was on the rise in 2016.

Speaking at the opening of the The Singapore WSH Conference 2016, Lim warned that the workplace fatality rate could hit 2.2 this year, compared to 1.9 in 2015 and 1.8 in 2014, and emphasised the need for improvement in construction sector - as workplace deaths in the sector account for 40% of all workplace fatalities this year.
'Collective efforts' had brought the workplace fatality rate down from 2.8 in 2008 to 1.8 in 2014, he said, but numbers seemed to be climbing again.
In the construction sector, Lim stressed that more needs to be done to "strengthen WSH ownership across all levels," including employers, managers and supervisors, to address the high fatality rate.
Lee said that some construction companies have accepted WSH infringements as "unavoidable" and are even setting aside "safety budgets" to pay for fines - leading to unsafe working practices.
9 in 10 deaths in this sector happened because workers adopted wrong or unsafe behaviour, and 7 in 10 of the fatalities could be attributed to lapses in planning and execution of work activities, according to an analysis by the WSH Institute on the 33 construction deaths between June 2015 and May 2016.
Workers' general health also requires attention from employers; In the last three years, one-third of all work-related fatality cases involved workers with existing medical conditions such as heart disease, and these conditions were aggravated by their work activities, he said.
Workplace incidents involving workers aged 55 and older have also been going up by about 2% a year in recent years, Lim said, and account for 18% of all incidents in the first half of this 2016.
Looking to the future, Lim outlined the WSH's priorities for improving conditions, which include improving workplace safety standards in the construction sector, strengthening workplace safety and health competency in the workforce and building collective WSH ownership.