To prevent further workplace accidents this year, MOM will reward firms that train staff in safety and health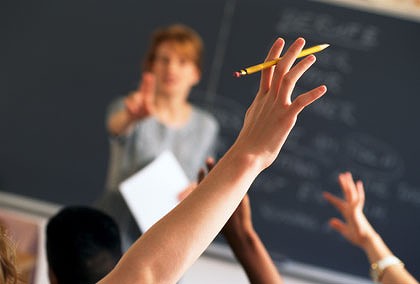 This year, firms hiring construction workers trained in workplace safety and health (WSH) will be permitted to employ them for longer while paying lower foreign worker levies.
Sam Tan, Minister of State for Manpower, announced these measures at the Construction Safety, Health and Security Seminar at the
Employment and Employability Institute
yesterday (22 June).
Recognising higher skilled workers
Tan noted that The Singapore Contractors Association Ltd (SCAL) had previous raised the importance of recognising work permit holders trained in Environment, Health and Safety (EHS) as Higher Skilled R1 workers.
"We support this effort," Tan said. "Hence, [the Building and Construction Authority (BCA)] will be extending its multiskilling scheme to more experienced workers specialised in safety-related works on site."
From October this year, Basic Skilled R2 workers who complete at least 120 hours of training in approved safety-related courses or obtain the WSQ Advanced Certificate in WSH will be certified as Higher Skilled R2 workers.
To be eligible, these staff need to have at least six years of construction experience in Singapore and hold a Skills Evaluation Certificate (Knowledge) or SEC(K) in the construction trade.
"By recognising EHS workers as R1 workers, more companies can retain their skilled and experienced EHS workers as they enjoy a longer employment period of up to 22 years and lower levies," Tan said.
The current foreign worker levies for employees in the construction sector as listed below:
| | |
| --- | --- |
| Tier | Monthly levy |
| Malaysians and NAS1 – higher skilled | $300 |
| Malaysians and NAS1 – basic skilled | $550 |
| NTS1 and China – higher skilled, on MYE2 | $300 |
| NTS1 and China – basic skilled, on MYE2 | $550 |
| NTS1 and China – higher skilled, MYE2 waiver | $600 |
| NTS1 and China – basic skilled, MYE2 waiver | $950 |
"Employers will also have greater flexibility in deploying these multi-skilled workers on-site, reducing downtime and improving productivity. The sector's WSH standards and quality of the construction workforce in Singapore will naturally improve," Tan added.
Identifying and managing risks
The Minister also announced new Design for Safety (DfS) regulations which will take effect from 1 August this year. These identify and manage risks starting from the design and planning stages through to construction and maintenance.
"The regulations place duties on all stakeholders – developers, DfS professionals, designers, contractors and owners – to eliminate and reduce risks at the workplace," Tan said.
To assist the industry in understanding these new regulations, the WSH Council has produced informational resources which are available for download through their website, Tan said.
Revised guidelines will also be launched later on this year to help the construction industry implement DfS properly in the workplace.
1
NAS (or North Asian Sources) include Hong Kong, Macau, South Korea and Taiwan. NTS (or Non-Traditional Sources) include India, Sri Lanka, Thailand, Bangladesh, Myanmar, and the Philippines.
2
The Man-year Entitlement (MYE) is the number of work permit holders a main contractor is entitled to employ. It is based on the value of the project or the contracts awarded by developers, and is allocated in the number of "man-years" required to complete the project. Workers may qualify for a waiver if they have at least two years of experience in the construction industry.
Related stories:
MOM launches stricter WSH enforcement strategy
Workplace fatalities on the rise
WSH a "legal and moral obligation," Teo Ser Luck