The Workplace Safety and Health (WSH) chairman tells HRD how employers must play a part in preventing workplace accidents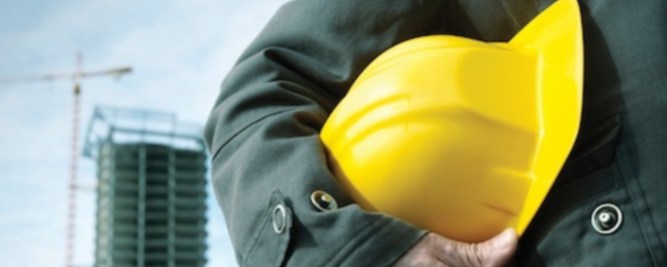 Despite a slight rise in workplace fatalities last year - 66 workers were killed in their workplaces in 2015, up from 60 in 2014 – Singapore has made significant progress in Workplace Safety and Health (WSH), the chairman of the WSH Council told
HRD.
Mr Heng Chiang Gnee said that the workplace fatality rate has improved from 4.9 fatalities per 100,000 workers in 2004, to 2.3 in 2011, to 1.9 in 2015 – a considerable reduction – since the reformation of the WSH framework in 2005.
The progress is the result of regulatory reforms through the enactment of the WSH Act, as well as through greater industry ownership, Heng said.
However, to keep improving safety and health in the workplace, employers must move beyond WSH systems, and into the mindset that "all incidents are preventable", Heng explained.
"Through the Vision Zero movement, the WSH Council aims to shift the focus from fault finding to finding solutions to prevent injuries and ill health," he said.
The movement, which was launched in 2015 during the National WSH Campaign, promotes the message: "I can prevent all injuries and be healthy at work."
Heng continued: "We must also look into strengthening the capabilities of our employees so that they are trained and knowledgeable in WSH to ensure that everyone goes home safe and healthy."
To achieve this, strong leadership is key in driving good WSH outcomes and cultivating a culture and mindset of prevention among employees, he said.
"All stakeholders, from top management to the last worker need to play a part in preventing accidents and take necessary actions to keep our workplace safe and healthy.
"We also need to see more collaborative efforts within the industry to encourage greater ownership and across stakeholders for meaningful partnership to achieve better outcomes."
Looking ahead at how to improve the WSH landscape in the future is a central topic at the upcoming Singapore WSH Conference 2016.
The conference, which will revolve around the theme of 'Total WSH: The Future of Our Workplace', will focus on the importance of adopting a holistic approach towards managing safety and health risks at the workplace, Heng said.
"The Conference will cover a spectrum of topics that can help companies to address new and emerging safety and health issues that will impact our workplace in the next 10 years," he said.
"Speakers will share their insights on implementing new systems and processes to prevent injuries and ill health at work, and adopting new practices and innovations to manage WSH issues in an ageing workforce to ensure a safer, healthier and more sustainable workforce."
The annual conference, which began in 2010, brings together hundreds of WSH professionals, business leaders and government officials.
The 2016 event will take place on 24-25 August at SunTec Singapore.
Related stories:
Construction worker killed at Tuas site
Managing white-collar ailments at work
MOM launches stricter WSH enforcement strategy