No employee has been dismissed for wearing face masks expressing support for the movement, the grocery store chain said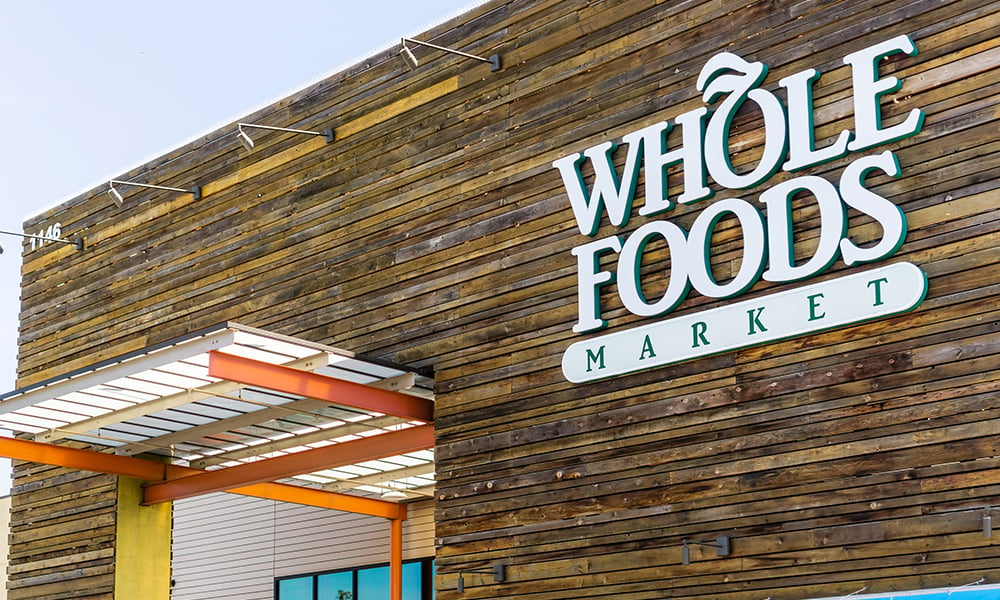 Employees of US health food retailer Whole Foods have banded together and filed a class-action suit against the company for allegedly infringing on their civil rights.
The complainants said the Amazon-owned retailer had discriminated against them when they were sanctioned, sent home without pay, and threatened with dismissal for wearing face coverings that showed the words "Black Lives Matter," court documents revealed.
In disciplining the employees, Whole Foods managers allegedly cited the company's dress code policy that supposedly banned staff members from wearing unofficial designs to work.
Read more: Whole Foods workers slam Amazon for 'exploiting our dedication'
The suit is seeking an injunction against additional dismissals and other forms of retaliation against the employees, and demanding compensatory damages and back pay.
Whole Foods, however, said no employee has been dismissed for wearing face masks or clothing that expressed support for the movement.
The statement came after Savannah Kinzer, one of the employees who lodged the case at a Boston federal court, said she was terminated for allegedly leading the BLM protest at work. She questioned her former employer's commitment to fighting systemic racism.
"Whole Foods states prominently on its website and on signs in its stores that 'Racism has no place here,' but won't allow employees to express solidarity with Black lives," Kinzer said.
She believes Whole Foods' actions were a form of retaliation. Co-workers who also wore masks with the "Black Lives Matter" callout were reportedly sent home and faced disciplinary action.
Read more: Starbucks backtracks on Black Lives Matter dress code policy
Whole Foods denied Kinzer's claims, saying she was fired for repeatedly violating its attendance policy "by not working her assigned shifts, reporting late for work multiple times in the past nine days and choosing to leave during her scheduled shifts".
"It is simply untrue that she was separated from the company for wearing a Black Lives Matter face mask," the company said in an official release.
"As an employer we must uphold our policies in an equitable and consistent manner. Savannah had full understanding of our policies and was given a number of opportunities to comply," Whole Foods said.
But other complainants who joined the suit said similar sanctions were being meted out in different locations.
In June, Starbucks also backtracked on a supposed dress code policy that prohibits workers from wearing shirts and pins that expressed strong political statements, including those that called for solidarity with the Black Lives Matter movement.
Starbucks instead asked Black employees to create a graphic that would go on official shirts. The specially designed apparel was later sent to 250,000 employees.