Workers are pushing to unionize and calling for better terms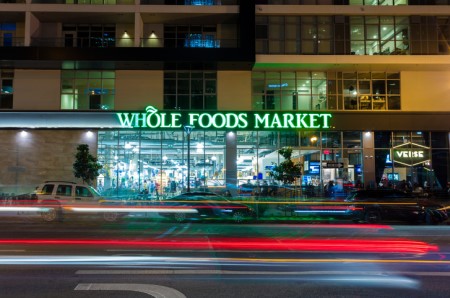 For two decades, Whole Foods Market (WFM) enjoyed its reputation as one of Fortune's 100 best companies to work for.
But a company-wide email, first reported by The Wall Street Journal, now sheds light on how things have changed ever since Amazon acquired the organic food retailer last year.
The note purportedly came from a group of employees pushing to unionize the supermarket chain's 85,000-plus workforce and calling for better terms for employees across 490 stores.
Employees involved in the campaign alleged mass layoffs resulting from Amazon's consolidation have "upset the livelihood of team members, stirred anxiety, and lowered moral[e] within stores."
Amazon's acquisition came with an agreement to "trim hundreds of millions of dollars of labor," they said, adding the retrenchment would continue "in 2019 and beyond" before Amazon "expands with new technology and labor models."
"The success of Amazon and WFM should not come at the cost of exploiting our dedication and threatening our economic stability," the employees said.
The group is demanding a minimum wage of US$15, 401k matching, paid maternity leave, and lower health insurance deductibles, among other benefits and bonuses.
WFM executives have long insisted unions were not a priority for the company since employees could communicate issues directly to managers.