The decision to allow workers to wear protest-inspired shirts and pins comes in response to social media backlash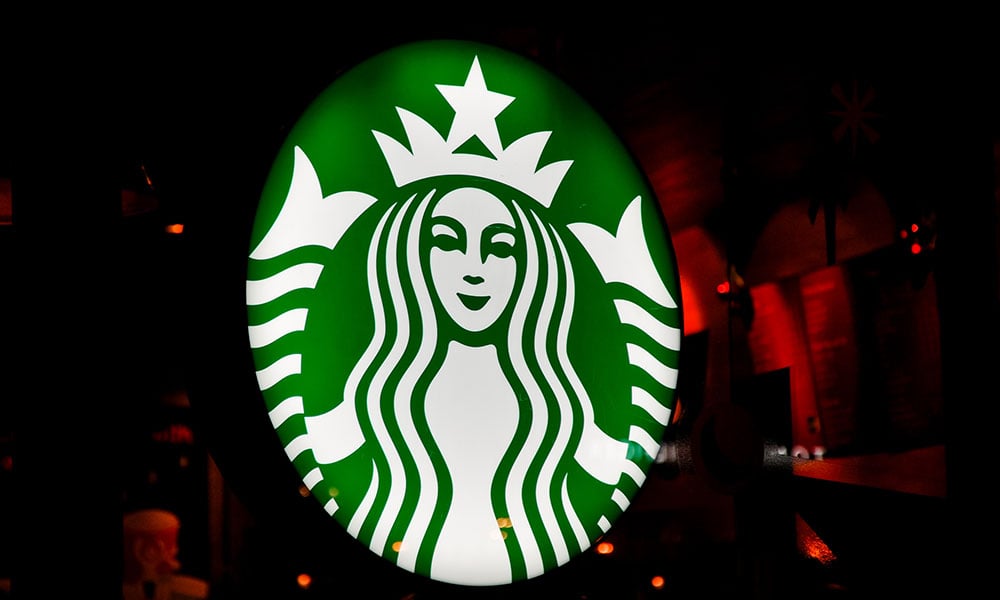 After Starbucks reportedly banned employees from wearing shirts and pins that support the Black Lives Matter movement, the company has decided to distribute its own specially designed apparel to support the cause. The coffeehouse chain said it will send shirts to more than 250,000 partners.
The graphic, which was co-designed by the company's black employees, urges people to "Speak up!" and "Stand up!" At the bottom of the shirt, a line reads: "It's not a moment, it's a movement."
Black Lives Matter. We continue to listen to our partners and communities and their desire to stand for justice together. The Starbucks Black Partner Network co-designed t-shirts with this graphic that will soon be sent to 250,000+ store partners. pic.twitter.com/Wexb45RcTE

— Starbucks Coffee (@Starbucks) June 12, 2020
Starbucks' decision to let employees sport protest-inspired outfits and accessories comes in response to social media backlash in recent days.
READ MORE: LinkedIn CEO condemns comments on race at virtual town hall
Consumers have been criticising the company for a long-standing dress code policy that prohibits employees from wearing shirts and pins that carry an overtly political message.
Those highlighting the Black Lives Matter movement were initially among them, according to a staff memo reviewed by BuzzFeed News.
Starbucks' dress code policy, as quoted in the memo, bans accessories that supposedly "threaten to harm customer relations" or "interfere with Starbucks' public image."
A now-deleted video that came with the memo also attempted to explain how "agitators who misconstrue the fundamental principles" of the protest might use the issue as a way to sow discord.
"Our leaders are discussing how we can show up and stand united with our black partners, customers and community members while proudly wearing the green apron in our stores," the company said.
READ MORE: Virtual walkout: Facebook staff protest CEO response to Trump
Starbucks, however, exempts certain political issues from the ban. The company, for example, distributes pins supporting equal rights for the LGBTQ+ community.
Calls to boycott Starbucks over the Black Lives Matter dress code policy prompted the company to reconsider its stance and instead come up with an official design for employees.
Apart from distributing the shirts, Starbucks has also committed US$1m towards helping advocacy groups that call for racial justice, equity and inclusion.