Money is still top motivator for staffers as 'employees will jump ship for the next dollar sign'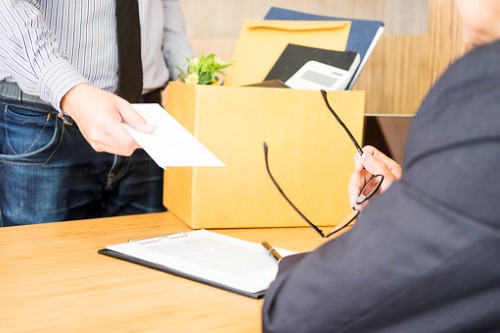 More than one in four employees in Singapore plan to look for a new job in 2020, according to a new study.
Even for employees with no concrete plans to quit, six in ten (61%) would be open to a job role if approached by a recruiter.
Talent retention will thus remain a challenge for Singaporean leaders going into the new year.
Younger employees more likely to seek new roles
Robert Half's research highlights Singaporeans' willingness to quit for better opportunities. The study also found that generational differences have an impact on employees' career plans.
Job hopping continues to be more prevalent among Singapore's millennial workforce while those approaching the later stages of their career journey are more likely to remain in their current role.
However, regardless of their age group, the bulk of employees reply with a "maybe" when asked if they plan to look for a new job in 2020:
44% of 18 to 34-year olds
45% of 35 to 54-year olds
35.5% of 55-year and older
READ MORE: This is why Singaporeans keep job hopping
As job hopping has become a common part of the workforce across all ages, Matthieu Imbert-Bouchard, managing director at Robert Half shared tips on how to ramp up retention efforts.
1. Start with salaries
Salary remains one of the most convincing factors when it comes to retaining your best people.
It's crucial that the compensation you offer remains at least in line with that of other firms in your industry and region, or just a little higher than what competitors are offering.
2. Accommodate the need for work-life balance
Helping your team to reconcile their work with personal duties can act as a major barrier to the lure of a higher salary from a competitor.
Flextime, working from home, a compressed workweek and job sharing are effective tools to accommodate employees' both their professional and personal needs.
3. Help keep them happy at work
A key part of any serious retention effort is ensuring employees feel actively engaged in their role.
Discontentment or ambivalence are often precursors to change, so have discussions to find out if staff think they are still being challenged in their role, what they enjoy most about the job, and find opportunities to help them develop and grow.
READ MORE: Singaporean workers don't feel engaged despite "good jobs"
4. Promote growth through professional development
Encouraging and facilitating employees' career development sends the message that you care about it as much as they do.
Moreover, the value of a long-term investment in career growth can often outweigh the short-term appeal of a competing offer and creates a compelling reason for employees to stay with your company.
5. Create a positive work environment
Employees spend a lot of time in the office, so don't underestimate the effect of the social and physical environment on their likelihood to stay in a role.
Those who have good relationships with colleagues and work in a comfortable and dynamic environment are far more likely to be happy on the job, compared with those who don't get along with others on their team.
"While money is an important motivator, offering a high salary alone often means an employee will jump ship for the next dollar sign," Imbert-Bouchard said.
"Flexible working arrangements, professional development opportunities, and a positive workplace environment are all strong enticements which lay the foundation for a more engaged and loyal employee in the long term."