Job hopping is nothing new in Singapore. This study may shed some light on why it's so commonplace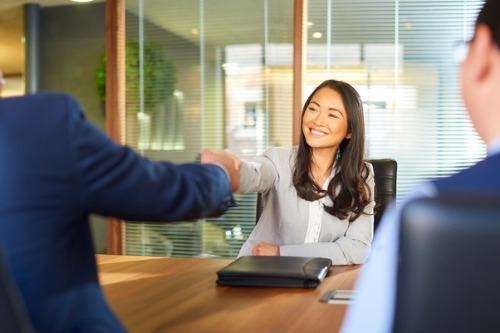 Almost eight in 10 Singaporeans would consider switching to a completely new role if it means a bigger pay check, according to a survey by Monster.com.
Job hopping is nothing new to Singaporeans – 60% of respondents said they are already jobhunting within their field – but 79% said they would consider a career outside of their field of study for higher salaries and because they "want the best job".
Although financial stability (30%) is the main reason why Singaporeans are making the switch to another career, about 22% are also doing it out of concern regarding the lack of growth and progression opportunities in their current field.
For fresh candidates, the biggest reason for wanting a job outside of their recent field of study was to "explore their options" (53%), but they are concerned about a lack of experience in an entirely different field (54%) and lack of qualifications (15%).
Among mid-career professionals, 42% of Singaporeans said their current career path is no longer desirable because they feel underpaid, while 26% simply said their chosen field "wasn't how they expected it to be". This is important, considering 36% say their primary motivation to work is personal fulfilment and passion, while 34% say it's their need to contribute to the household income.
For more senior professionals with 15+ years of experience, 85% plan to switch career paths immediately or in the near future, as they have a strong desire to do something more purposeful and challenging (54%).
The most desirable industry to switch to is IT, with 15% wishing to get a job in the IT hardware/software field. Coming in second place is 13% hoping to get into the media and entertainment sector.
"The stigma of job hopping or making a complete career switch is slowly waning," said Abhijeet Mukherjee, CEO at Monster.com – APAC & Gulf. "It's no longer an expectation that someone remains in the field they chose to study for 10 or even five years.
He added that Singaporeans believe that the act of switching careers is "brave" (43%), "commendable" (28%) and "impressive" (16%). Only 13% said it sounded "risky" and just 1% consider it "irresponsible" to switch paths.