A CEO active in social media could make or break your firm's reputation. Experts weigh in on how best they can utilise social media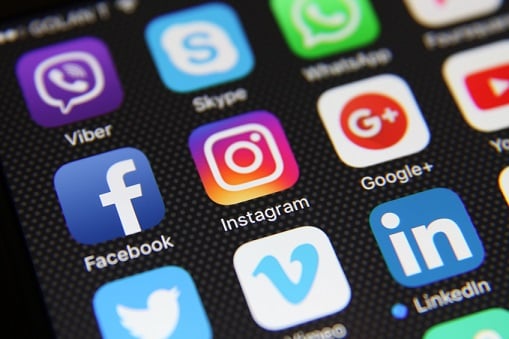 Surveys done by various organisations show that CEOs who are active in social media are slowly gaining traction.

A report by PR firm Weber Shandwick showed that CEOs' social media presence rose from 36% to 66% between 2010 and 2012 and they predict that the numbers will rise by 50% in years to come.

Social media management firm Hootsuite found that an executive's activity on social media can directly impact the organisation by increasing the probability that team members meet their quotas by 51% while another 78% outperform their peers who are not on social media.

"We also discovered that companies with social executives, or Social CEOs, have better overall brand perception in the marketplace. These Social CEOs attract talent and drive sales," said Amy McIlwain, global industry principal at Hootsuite.

In speaking to author Joanna Belbey at Forbes, McIlwain also noted that companies with a Social CEO "have better overall brand perception in the marketplace".

She cited well-known personalities like Virgin CEO Richard Branson and Air Asia CEO Tony Fernandes, whose compassionate Twitter message following a fatal air crash made him "more human" and thus, relatable.

If companies are looking to launch a Social CEO programme, she said there are eight key areas to look out for:

1) Goals – What do you hope to achieve with the programme?;
2) Corporate branding – Weave in corporate identity with the CEOs personal brand and make it consistent;
3) Personal brand – Identify the executive's expertise and be consistent with the messaging;
4) Ownership – Will the account be owned by the company or the executive?;
5) Participants – The CEO doesn't always have to be the first choice in identifying executives for social media branding. Look at other executives within the organisation and start with those who may already be active;
6) Training – Guidelines need to be set on messaging and executives would need to be trained to on "social media speak";
7) Content – Who will handle content management? Will it be the executive themselves or will it be handled by a social media team?;
8) Analysis and tracking – This is where technology comes into play "to support the workflow, approval processes, tracking and analysis," said McIlwain.

When not to engage
While a Social CEO may seem more accessible and "more human", there will be times that they would need to take a step back from social media in order to serve the company's best interests.

"On the face of it, feelings of power boost persuasiveness: powerful CEOs such as Steve Jobs and Richard Branson, or powerful politicians from Lincoln to Churchill, are all remembered as effective communicators whether it be selling products or mobilising countries," said David Dubois, programme director at INSEAD's Leading Digital Marketing Strategy Programme.

"However, effective persuasion can sometimes come from less powerful voices."

He said that when addressing an audience who feels 'powerful', executives would be more persuasive but an audience with a perceived lack of power would be best reached by other people.

"When an audience feels powerful, the crowd cares more about competence, but when it lacks power, it cares more about warmth," he said.