Taking responsibility for your actions gains your employees' trust and loyalty, says one CEO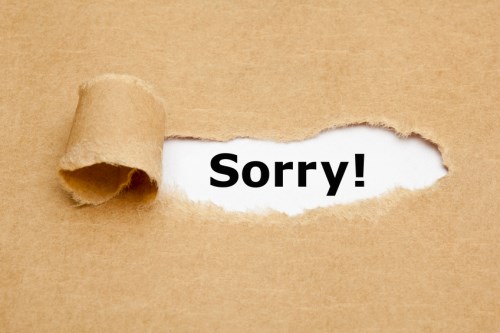 Being the boss has its perks, but it also means shouldering more responsibilities and handling more people.
So what happens when the boss screws up? Should bosses apologise to employees when a mistake has been made?
Quick answer: yes, you should.
"Failing to admit a mistake is one of the fastest ways a CEO can put themselves and their company's reputation at risk," wrote Jim Whitehurst, CEO at software company Red Hat, in
Fortune
.
Yet despite these risks many CEOs still struggle with the idea of having to apologise for fear of being thought of as incompetent.
This particular mindset needs to be changed in the modern workplace, said Whitehurst, as more employees expect their bosses to own up to their mistakes.
He cited a study done in 2013 that found that out of 1,000 global leaders and employees surveyed, only 19% of employees believed that their CEO would apologise for any mistakes they make.
"An important part of a leader's job is to build trust and loyalty among employees by communicating openly and taking ownership of mistakes," he said.
"When leaders can't be transparent about their own shortcomings, they risk negatively impacting corporate productivity, bottom lines, and the next generation of talent."
He said that "accountability is a learnable skill" and listed down a three-step approach bosses can take when apologies need to be made.
1) Be transparent – Don't hold back when you're describing how you came to make a wrong decision and be as specific as possible;
2) Be open to feedback – Grow a thick skin, said Whitehurst. Take harsh criticisms within reason and encourage employees to talk about the issue;
3) Be proactive – Provide tangible solutions such as making the next big decision a company-wide endeavour.
"I cannot stress enough the importance of taking ownership for your mistake and actually saying the words, 'I'm sorry,'" he said.
"As a leader, you want to avoid mistakes whenever possible. But part of your job is taking responsibility when you do inevitably mess up."
Related stories:
Do CEOs who swear make better leaders?
Seven things to know about office politics
Claims of 'dictatorial' culture in VW scandal