Professional social networking site Linkedin says recruiters should avoid neglecting their personal profiles to increase response and referral rates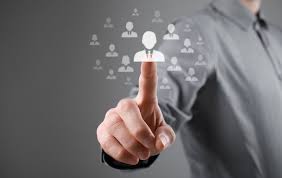 A recent report by LinkedIn said that talent acquisition professionals should take the time to work on their personal profile in order to attract better talent.
"Before candidates call or message you back, they're going to look you up … If you look like every other recruiter out there, you're out of luck," said Lydia Abbot and Maria Ignatova, content marketing associates at LinkedIn Talent Solutions.
Their insights into what it takes to be a successful recruiter on LinkedIn came on the heels of their annual report on the Most Socially Engaged Staffing Agencies.
They listed down top recruiters in three categories: large global firms, medium enterprises, and specialist boutiques.
HR recruitment firm, Elliot Scott, took on the first place in the third category and told
HRD
in a statement that "LinkedIn is a very important resource" in recruitment.
"Recruitment is an area that has really had to move with the times [and] social media has become exponentially important," they said.
All winners in the three categories did three things in common, according to LinkedIn:
1) They invested in their consultant's personal brand;
2) They engaged with other LinkedIn members;
3) They created relevant content.
LinkedIn reported that some agencies even brought in photo booths in the office so recruiters can take better headshots for their profile.
"Just having a picture makes your profile 14x more likely to be viewed by others," they said.
"Make sure your headshot is professional, as well as approachable and friendly."
Top recruiters created groups to reach a broader pool of candidates and posted content that was custom-targeted to their audience.
Don't think of your LinkedIn profile as just a resume, they advised, and use it to start a two-way dialogue with your network.
"A great way to start this conversation is by sharing content that you create or that you find interesting and relevant," they said.
LinkedIn's publishing platform has been utilised by most firms to post long-form blog posts and the authors' advice is to write little but often.
"Keep in mind that publishing on a regular cadence is better than posting a lot in the span of a few days and then going quiet for months."
According to Elliot Scott, they rarely post job offerings on their newsfeed. Instead, they "focus on creating and curating content of genuine interest to our 32,000 followers, while keeping them informed of [our] HRs events and initiatives. It's offering quality that results in engagement," they said.
Additionally, Abbot and Ignatova advised that when you receive a message from a prospect, respond as soon as possible but take the time to personalise the message.
"If you want to be seen as a thoughtful recruiter who has done your research, you have to take some time to write a personal message," they said.
Related stories:
Which HR execs made the Singapore power list?
How to use social media in the hiring process
Social media storm after employee refuses to wear heels