Jobseekers in Singapore are increasingly turning to online reviews before deciding on future employment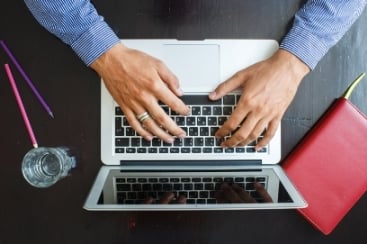 A recently released survey showed that more than 80% of jobseekers in Singapore rely on a company's online reputation in seeking employment.
Out of 845 jobseekers surveyed, 31% were definitely influenced by online comments made by a company's former employees while 54% they take it into consideration to some extent.
"Researching online reviews to aid in our decision-making process is now the norm in many aspects of our lives, including when considering to apply or work for an organisation," said Lynne Roeder, managing director of
Hays
in Singapore.
Roeder pointed out the growing popularity of company review sites where current and former employees can rate an employer based on salaries, benefits, culture, and management style.
Some online job portals even include a company review feature on their site where users can log on anonymously and leave a review.
Roeder said that this information can be particularly detrimental to a company's employer brand if left by a disgruntled employee.
She said there are four ways that employers should utilise company review sites to help them build up a positive reputation online.
Look in the mirror
Research your own company, she said. Organisations should be aware of their own reputation and know which particular forums are for them or against them.
Effective exiting
Have an effective off-boarding and exit strategy where employees leaving the company can air out concerns and grievances in person, rather than airing them out online, she said.
Leverage ambassadors
Employees that leave your company on a positive note can be great brand ambassadors, she said. Consider harnessing this by having them participate in alumni groups or forums while encouraging current employees to be brand advocates to drive referrals and positive awareness.
Embrace social media
Build a direct communication link with former employees on your social media pages, advised Roeder. Use your channels to have better control of your employer brand and use the sites to promote positive stories.
"An organisation should never underestimate the power and impact of its online presence in attracting top talent," she concluded.
Related stories:
What are the risks of taking your employer brand online?
PM Lee: Disruptive change the 'defining challenge' for business
Chinese workers fined for 'not commenting on boss's social media'