The travel bubble will allow some visitors to skip the 14-day quarantine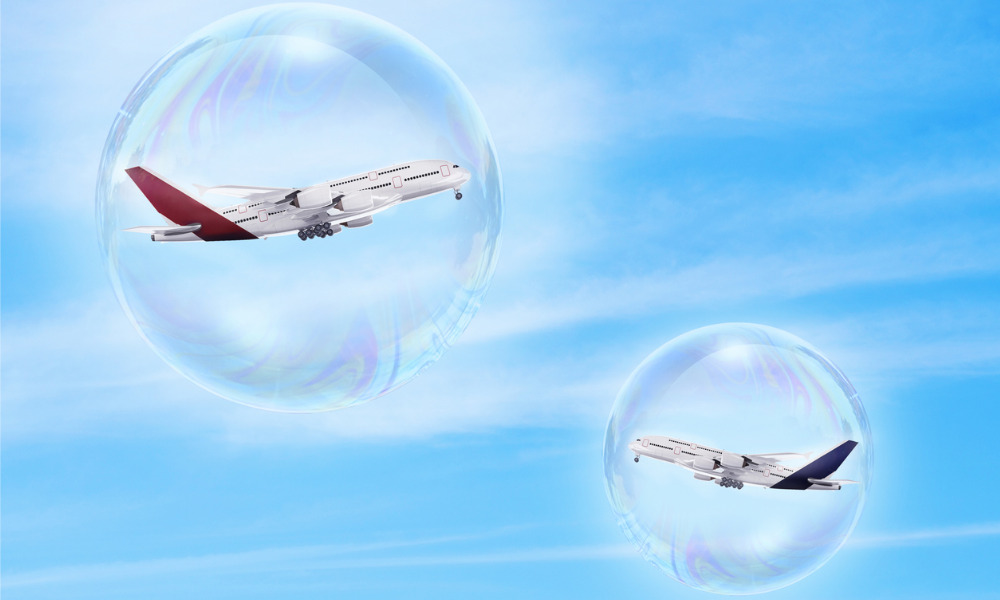 Business travellers arriving in Singapore may soon be able to skip the 14-day quarantine mandated by the government if they opt for special travel arrangements to be introduced next year.
By mid-January, a designated lane will open to a limited number of visitors from all over the world who plan to stay in Singapore for two weeks or less. These may include executives and other high-economic value visitors, the Ministry of Trade and Industry announced.
"Global business travel has been severely affected by the need for quarantine measures," said Trade and Industry Minister Chan Chun Sing. "Different countries will continue to have different risk profiles and we should not let this hinder business meetings."
Read more: Singapore air travel bubble: How will it affect HR?
Under the arrangement, travellers will still need to be tested before leaving their point of origin; upon arrival in Singapore; and on every other day throughout their visit. They will also be required to follow strict social distancing and other COVID-safety precautions.
The main difference is that visitors will no longer have to spend two weeks in a quarantine facility before being allowed to meet their local counterparts.
Upon arrival, they will be taken straight to Connect@Changi, a special location near the airport, where they can check in and hold meetings.
At the facility, visitors can use designated meeting rooms that are separated by air-tight glass panels. Those who need to meet local executives will have to stay behind the partition.
Read more: Early Covid-19 vaccine success sparks questions for HR
The special travel "bubble" will have about 670 guestrooms and 170 meeting rooms. Once construction is completed in mid-2021, the number of rooms is expected to double.
The Connect@Changi initiative aims to establish Singapore as a "safe and secure meeting place for travellers who may not otherwise be able to conduct face-to-face meetings due to travel restrictions between their countries," Minister Chan said. "The initiative will also play an important role in supporting the revival of Singapore's air hub status and hospitality sector."
The programme will also "strengthen our position as the location of choice for businesses to exchange ideas and deepen engagement. This is a crucial competitive advantage that will boost our global reputation and support our eventual recovery," he said.