A police report was made against the director following complaints of sexual misconduct towards interns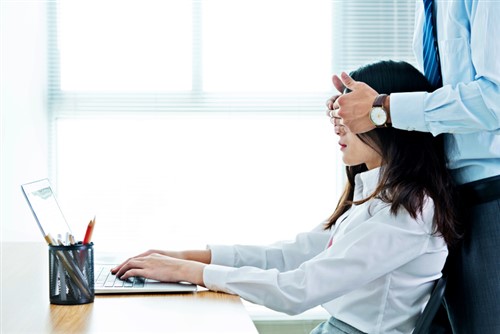 A police report was lodged against a tech firm in Singapore following complaints of inappropriate conduct by a company director towards student interns.
The firm was previously listed on several local university internship portals but has since been blacklisted by three institutions after the latest incident.
An internship candidate from National University of Singapore (NUS) had a one-way Skype video call with the director early this year, during which he could see her but she couldn't see him.
The candidate also said that the director offered her twice the usual internship allowance to accompany him on a business trip without informing the school.
After sharing her interview experience with NUS staff, the company was immediately flagged and reported to the police.
She had also told staff about a message circulating among students containing allegations of sexual harassment against the director, said an NUS spokesperson.
The message, seen by The New Paper, contained allegations of a sexual nature involving a previous intern who had gone on a business trip with the director. It also warned students not to join the company.
In 2016, the university had also received feedback from three other female students about allegedly unfair work practices in the company. They immediately terminated their internships but declined a police report as they did not wish to pursue the matter, the spokesperson said.
The company's access to NUS's main job portal was disabled in April this year, which blocks the firm from viewing or receiving job applications from their students via the portal. It was completely removed in May.
Nanyang Technological University (NTU) and Lasalle College have also barred the company from their internship portals and are looking at steps to better protect their interns.
An NTU spokesperson said companies interested in offering their students internships would need to fulfil certain criteria, including being in operation for at least two years and having at least three full-time employees. The company must also provide appropriate work for the internship program relevant to the student's studies.