HRD speaks with Gardens by the Bay's HR head to find out how to attain the 'holy grail' of an HR career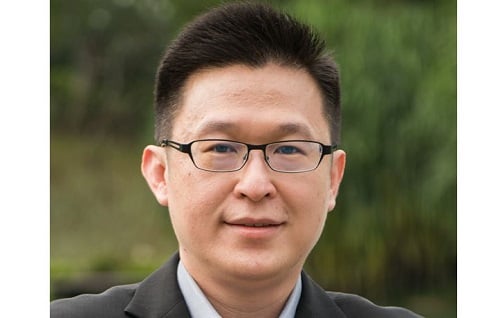 Is HR's role transforming from an operational one to a strategic function in Singapore? HRD spoke with Phan Yoke Fei, senior director, HR & Corporate Administration at Gardens by the Bay to find out.
"A lot of people tell you that you need to be strategic, you need to get a seat on the table," Phan said. "But when you join different companies, they'll tell you they have different needs."
He explained that, from his interactions with fellow HR professionals, he found individuals in most large organisations already have a "seat at the table".
However, more than 90% of companies in Singapore are made up of small and medium-sized enterprises (SMEs). So how are the bulk of HR practitioners faring in this competitive market?
"In many SMEs, it's mostly about survival," he said. "Whether you have a seat at the table is really immaterial when you have to just look at the hygiene factors…so [your role] depends on the maturity of the business."
But that doesn't mean that HR will remain stuck in an operational role. Phan is a true believer that you need to push for your own path – if you're looking to play a more strategic role in the organisation, you need to make room and leverage on your experiences.
"You tend to hear this excuse all the time – that you've got so many administrative functions to take care of that you have no time to strategize," he said.
"It's a matter of perspective and not so much about whether you have enough time to plan. I'm sure given enough experience, you'll have time to plan in all functions."
He shared that this mind shift should be set from the start. If you want to achieve a strategic role in your career, you need to make it a clear priority. "Bogging yourself down" with administrative functions from the start of your role with the organisation would mean going in the "wrong direction" career-wise.
He suggested that HR partner closely with business leaders from the get-go to expand the scope of influence and have a better understanding of the business as a whole. This would help HR leaders form better people strategies and showcase how it aligns with the business needs and can help it thrive, rather than just survive.
"Don't just look at HR as your scope of operations; you should look at the business as a whole," he said. "I believe that other than the coveted position of CEO, the HR person is in the capacity to know the business the best."
Leveraging past experiences
Phan had started his career in a business capacity instead of HR and credits his ability to traverse between both worlds to that transition all those years ago. But he said honing his skills and "maturity" to become a more strategic HR leader took time.
"I guess you probably need to know what the hygiene factors are and find a timeframe to get into the other functions, instead of getting stuck in the hygiene levels all the time," he said.
"This is a matter of personal strategy, to be able to mature in your career, so having the years of experience has helped me."
He understands that the journey for most HR practitioners are similar. Most tend to start from a very administrative function and would need time to develop the skills necessary to play a more strategic role.
But taking the pathway personally instead of relying on external forces to transform into a strategic position has proven successful for him – and is something he recommends other HR professionals looking to up their game.
"I think to be able to be in a strategic HR role is really the holy grail of HR. It is a matter of personal achievement," he said.
"Many Singapore companies may have compliance at the foremost of their minds for instance, and compliance is very tedious work. But if you can't migrate out of that [mindset], you will never get into the strategic HR environment that you hope to achieve."
Phan Yoke Fei will be on a panel sharing leadership insights from Singapore's top HR leaders at the HR Leaders Summit held at the Hilton Singapore on 2 October 2018. Click here for more details and to register.