NTUC Income's CHRO shares with us why HR's role in change management will remain regardless of disruption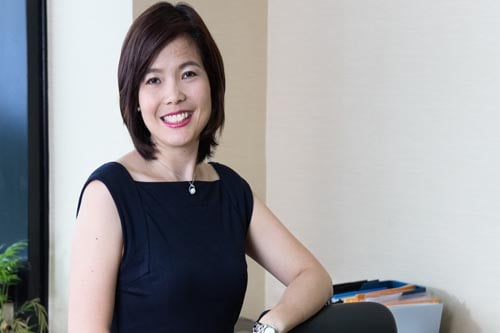 Transformation doesn't take place overnight; it is a journey that requires patience and push – especially if you're looking to transform an entire organisation. This is what HRD learned when we spoke to Juliana Ang, chief human resources officer at NTUC Income.
The homegrown insurance company was recently ranked first in the inaugural Applied Innovation Institute Singapore Insurance Innovation and Digital Benchmark, which ranks the innovation and digitisation efforts of 25 insurers in Singapore.
For Income, the journey to achieving such high acclaim began in 2014 when they foresaw the need to reimagine the typically traditional sector of insurance early.
"We realised the need for dedicated focus, hence the beginning of the formation of an ecosystem that comprises the C-suite, employees and like-minded external partners to seed, mobilise and effect change," Ang said.
The "change" Ang referred to was not simply about digitisation per se, it was about adopting an agile mindset to ensure that the organisation was able to tide through the times.
"[We understand that] agile capability doesn't just apply to digitisation. It's about being able to adapt at any one time should the business shift further," she said.
Which is why they put in place "deliberate initiatives" to engage staff with the entire process of agile thinking, to explain what it all means, how it matters to the company and the overall benefits of an agile mindset.
"It's very critical [that everyone understands it all] so that they can apply it on a day-to-day basis."
Another critical part of the transformation was emphasising the need for staff to experience digitisation first-hand.
"The experiential learning piece is a very big thing because they get to see for themselves what it really means," she said.
Income then helped staff immerse in the journey through digital-centric events and initiatives such as an Innovation Festival, a 36-hour idea hackathon, as well as an "innovation community", where staff would get industry updates in "exciting" and social settings.
There are also ongoing daily initiatives such as mobile applications that offer bite-sized online courses as well as the recently launched 'HR on the Go', which allows staff to apply for leave and get approvals for expenses and claims.
Patiently pushing through resistance
When implementing and rolling out any systemic changes, there will always be a wave of resistance. Ang was well aware of this and told HRD how a level-headed and pragmatic approach helped her manage difficult situations.
"I am very clear that in any change that we do, there will be people who are either late adopters or who don't adopt at all. The important point is about tipping that," she said.
She shared an example where some employees resisted against using an application to ease company-covered medical visits. Typically, companies would issue cards to staff but Income decided to roll out an application for the purpose.
She said that there were employees who said that they didn't want to include a "work" app in their personal phones. She explained to them that seeing a doctor "is not part of work", that the app would help ease a personal task.
"For staff who say that they're not keen on participating, our intention is to do what we need to and let them [join in] over time," Ang said.
"I'm not very concerned with people who don't 'put up their hands' because they just need to understand what's going on and over time as more staff get on board, they will come along as well."
Keeping things in perspective
In spite of all the changes, Ang explained that adopting a transformational culture is "not about doing away with traditional – it's about allowing that flexibility for our customers".
Keeping this point in mind as you move through your journey is critical, especially for a business that is both a traditional and digital insurance company like Income.
"There will be some employees who will be doing work that's not that related to the digital side [of the business] but they will need to understand why the company is going that way and recognise their part of the work is just as meaningful," she said.
"So even if employees are not actively involved, the key thing is everybody is on board with us mindset-wise."
We then asked Ang about her role in particular and how she thinks tech transformation will impact HR at the end of the day.
"At the strategic level, HR work is about helping an organisation adapt and align the organisation to its goals. I think whether digitalisation takes place or technology advances, that role remains key for HR.
"It's always about understanding the vision of the company and looking at what we have – and figuring out how to organise ourselves to get there. Despite changes to hardware or software [used in work], the strategic role of HR will remain as such."