Several ex-staff have signed and sent a petition to NTUC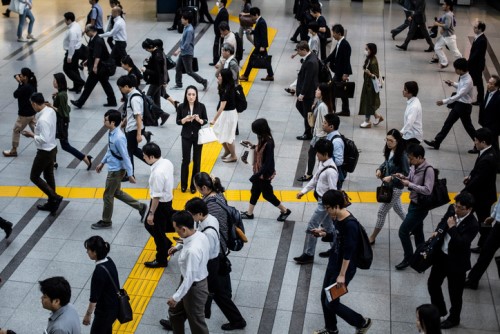 Last month, news broke that IBM Singapore had laid off at least 200 employees amid plans to relocate its manufacturing to a facility in Mexico. Layoffs had been conducted in three phases after the move was first announced to staff in May.
Although IBM declined to reveal the exact number of workers who would be retrenched, some employees have told local media that an estimated 400 to 600 blue- and white-collar workers would be retrenched.
One contract staff from IBM's subcontractor firm, Geodis Wilson, relayed his experience to The Online Citizen.
The retrenchment of contractual staff was conducted in tandem with that of full-timers. Contract workers were particularly surprised by the news as IBM's management had announced in October 2017 that their contracts would be renewed for another three years.
Additionally, the finalised retrenchment package was also conveyed in a June exercise by a junior manager without the presence of a HR representative.
Contract staff were then told that IBM would only be paying them two weeks per year of service based on the minimum requirement of Singapore's Employment Act.
Claims for a pro-rated annual wage supplement (AWS) were also rejected, as the workers "did not complete a 12-month cycle to be entitled" following the retrenchment.
"The news was shocking to us, as our operation manager has stated during the first announcement to re-size our operations that he will try to seek compensation from IBM," the former staff wrote.
"However, a junior manager told us two weeks later that IBM has refused to compensate us at all."
Some of the former workers and NTUC union members have started a petition to seek clarification from the company and the Ministry of Manpower regarding the situation.
This is especially after news had spread that IBM's permanent staff are being paid one month for each year of service, as well as one-months' notice pay and a full AWS payment.
The petition was sent to the United Workers of Electronic & Electrical Industries (UWEEI), a labour union under NTUC.
"After 9 years, we wonder if IBM has made empty promises or if Geodis has short-changed us by hiding behind the Employment Act minimum requirement in order to profit from this retrenchment exercise," the worker said.
"Many of us are already past 50 [years old], so the half-month may not be significant to some."
How do you think IBM's HR team could have better handled the retrenchment exercise? Share your thoughts below.