The labour movement said the rising trend of terminating employees at one month's notice is particularly affecting PMEs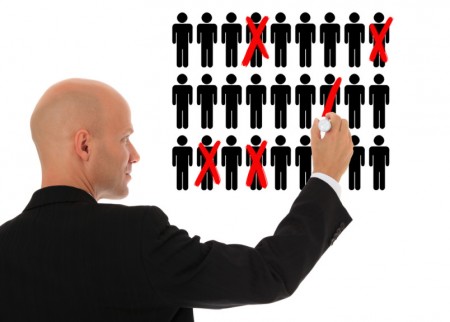 National Trades Union Congress (NTUC) assistant secretary-general Patrick Tay recently expressed concern that more and more companies are practicing 'disguised retrenchments' as a way to let go of their employees.

"This trend is worrying because firms get away with not having to pay workers retrenchment benefits with these veiled layoffs," he said.

He added that it "allows them to avoid bad press or business repercussions of the word gets out. Hence, they axe staff but don't say it's a redundancy".

Tay also reported that the labour movement's U PME Centre, a centre dedicated to employment concerns of professionals, managers, and executives (PMEs), said the current practice of companies to terminate workers at one month's notice is especially worrying.

While this is generally permissible under provisions in employment contracts, he said firms are using it so they wouldn't have to shell out retrenchment benefits to the employee.

The centre has handled almost 20 cases this past year already, compared to less than 10 the year before, he said.

At the moment, companies are not required to report retrenchment exercises to the government but Tay said they should start considering making it so in order to help more workers.

For example, making the reporting of layoffs mandatory would also make specifying retrenchment benefits mandatory.

"Retrenchment benefits are not mandatory under the law, and the quantum hinges on agreements between employers and employees. Quantums are to be negotiated between the two parties if no provisions are made," reported TODAY Online.

Tay urged companies to "be fair, responsible, follow the Tripartite Guidelines ... (and) do it in a responsible manner" should retrenchment be inevitable.