HRD chats with Deloitte's regional HR leader to find out on how to best engage employees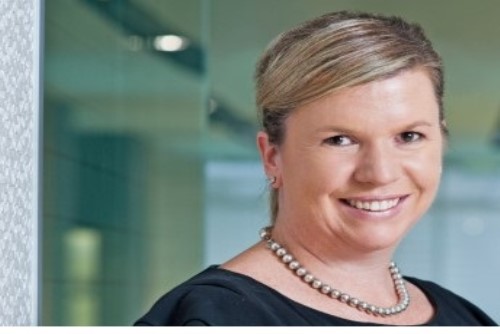 The workplace is becoming increasingly diverse and keeping people engaged continues to be a challenge for teams today. How can HR leaders best engage their employees?
HRD sat down with Elisabeth McAuliffe, regional HR director at Deloitte Consulting to get her insights on the issue.
"I personally don't think engagement is about giving stuff to people, e.g. free lunches, PlayStations or beanbags – I think that's a nice to have if it suits the organisation you're working with," McAuliffe said.
"Truly engaged employees are the ones that are fuelled with drive and passion for what the organisation stands for and [they] will want to give their best effort back. They'd want to deliver excellence and through that, advance their own career, as well ensure the success of the organisation."
She added that the first step HR leaders should take is to acknowledge that engagement may mean different things in different countries. As companies become more globalised, teams may thus be spread out across the region and sometimes globally.
HR must learn to be flexible and ready to customise any engagement initiatives to suit the needs of the different groups of employees. This, McAuliffe explained, is true even among employees based in the same country.
"A very varied workforce can pose a challenge [to your engagement efforts]," she said.
"At Deloitte, we have employees of all levels – junior grads, analysts, directors and partners – with all having different work experiences and styles. It is important to harmonise these varied point of views and create a culture where all opinions are valued."
Meeting and managing expectations of the employees in a large organisation is thus "not a simple snap of the fingers". From experience, she shared that it takes time to ensure that both sides – staff as well as the employer – understand what is expected of each other.
"This can be done by being transparent about the expectations, and also through a lot of communication," she said. "Employees should feel that they are in control of their own careers, and that their employer is genuinely interested in their growth – both professional and personal."
Advice for fellow leaders
So how can HR leaders best engage employees? Firstly, as always, McAuliffe said that you have to understand the organisation's priorities at a deep level and align yourself to the business strategy.
Then, determine what engagement looks like for your organisation and ask yourself, "Is it low attrition or high levels of recruitment? What does engagement actually mean for you as an organisation?"
"If I think back on my career in HR, sometimes engagement has been really important [to the organisation], but sometimes it has been less important," she said. "There's no point in pushing strategies or initiatives if it's not a priority for the leaders of the organisation.
"In my experience, I don't believe we should do HR initiatives for the sake of HR initiatives. They have to be linked with the business strategy."
Elisabeth McAuliffe will be on a panel sharing how Asia's best employers engage their employees at the HR Leaders Summit held at the Hilton Singapore on 2 October 2018. Click here for more details.