Good planning without good working is nothing. Or so Benjamin Franklin would have us believe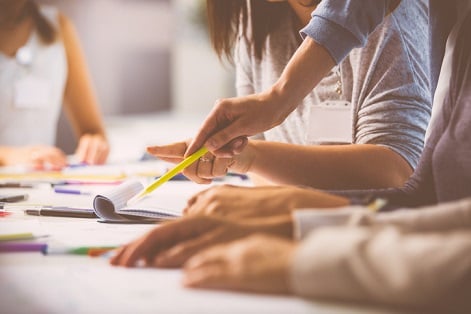 Good planning without good working is nothing. Or so Benjamin Franklin would have us believe. But how exactly do you plan for something that's unforeseeable? As the world of work begins to shift. It seems to have fallen on HR's shoulders to come up with the answers. Decision makers worry over how they'll futureproof their organizations in the face of such change – but perhaps the key to understanding the challenges ahead is to understand the main disrupters.
"Coming into 2019, I think we'll still be riding a wave of sourcing and recruiting technology as the main disrupters – mostly because we're stuck in a high talent market where quality candidates are hard to pin down. It's incredibly scarce," explained William Tincup, president RecruitingDaily. "So, if we utilize our 'Economics 101', we're not dealing with talent as a surplus, we're wrestling with a scarcity. On both ends of the conversation, leaders are having to consider other tools to help them stand out in the industry."
Consider that 75% of talent managers are already using applicant tracking and recruiting software; it's high time to start analyzing how you can stand out from those competitors.
The main questions you should be asking yourself is how can I retain my best people? How can I improve engagement? What technologies will help me do this, and how do I implement them? Conversely, William advised looking at any tools on the other end of the spectrum - ones which will help you find rather than retain your employees.
"Until we see any real change in the talent market as it is, you need to be looking at where your innovations areas lie. Recruitment, retention and development. After all, how we run business and recruit our candidates is driven by what's occurring in the real world – it's not just made up, it's directly impacted by socio-economic events.
"Talent is super hard to find. Only by continually innovating your practices will you ever yield and results worth having."