How long does it take to become a CHRO? HRD finds out if it's possible to get there by the time you're 30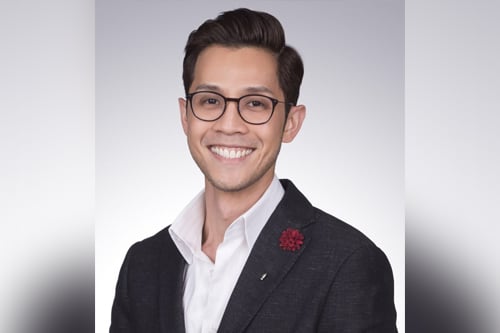 How long does it take for a HR professional to become a CHRO? Is it possible to attain the position by the time you're 30?
Sephora Southeast Asia and Pacific's CHRO told HRD that it's not impossible in this day and age – as long as you're willing to put in the hard work.
Before gunning down that path, Dylan Choong told us that you need to first figure out if becoming a CHRO is really for you.
"If you're currently a specialist who is passionate, talented and derives satisfaction and fulfilment from your work – get clarity on what would make sense for you professionally before you decide on becoming a generalist," he said.
"You need to review your own strengths and ask for feedback. But more importantly, figure out what you're really great at and passionate about. Once you've figured that out, determine if there is a fit in your organisation in terms of roles that allow you to do what you do best."
Choong added that undeniably having the chance to lead an entire team is a "nice thought". However, if your skills and talents are not a good fit for the role, taking the step may hinder you more than help you.
Choong himself had started his HR career leaning towards a specialist role, but as opportunities came his way, his experiences broadened his interests and skillsets. Eventually he made the deliberate decision to pave the way towards becoming a generalist.
"Did I start out in my HR career knowing that I would be lead HR by 15 years? No, I think it evolved over time," he said.
He shared with us that his past experience in talent management was the role that gave him the broadest view of HR because it exposed him to verticals such as talent acquisition, L&D, as well as compensation and benefits. He felt it was "the closest to what would have been a next step to a broad-based HRD role".
"If you were to ask me, did I chase opportunities when they came along or did I have a deliberate career plan – I think it was a delicate balance of both. My career path became clearer to me over time and there were times when I sought out my next role," he said.
Fill the gaps
After deciding to work towards a broad-based HRD role, Choong made sure that whatever opportunities he took up would help him fill any skills gaps.
When he was offered the opportunity to become Sephora's CHRO about two years ago, he told us that he did not take the role on blindly. Instead, he made sure it was the best thing for his career progression.
"When the Sephora opportunity came up, I was nearing the stage in my career where I could either continue my career in a specialised industry – and become an industry expert – or I could venture out and develop a broader view of HR across industries," he said.
"Venturing out was the career-defining option for me."
Choong decided to take on the role because of the opportunities afforded to him.
"Sephora gave me the mandate to rebuild the entire HR regional team and it is a career first – very few professionals get the opportunity to build a team from scratch and the experience really brought about a learning stretch," he said.
The opportunity to build a team "from scratch" was something he sought at the time and fit with his overall career plan. He is proud of the fact that over a period of just two years, he has managed to build a highly capable regional team of 15 that supports in-country HR teams within the region.
"I take 'career-stock moments' every two to three years. After every career move, I think about what's missing in my own learning and development portfolio and how to be a better HR professional," he said.
"Where possible, the next career opportunity has to minimally help me build up my portfolio and allow me to take on challenges that are different from the ones before."
Keeping pace with learning
Besides understanding yourself and putting in the effort to ensure that you're fit for the role, what should ambitious HR professionals look out for through the journey?
Choong said that learning is currently taking place at such an accelerated pace that it could prove to be challenging for HR professionals.
He explained that the practice of 'test driving' solutions — or the use of trial and error — is a common feature in disruptive times. The notion of test driving will accelerate learning so much that the greatest challenge HR professionals will face is whether they can keep up with the quick pace as they race towards the CHRO role.
"I'm constantly reminded of how to reframe the notion of experience – someone who has 20 years of experience may not be more relevant than a fresh graduate. It really depends on the skillsets and job requirements that are needed," he said.
"Becoming a successful CHRO isn't a straight path where you check off a list of experiences in order to become one, and so saying that you need to wait 10 or 15 years to be a CHRO is a fallacy.
"In this age of disruption, we might be surprised as to what it takes to be a successful CHRO."