Some say the more we depend on tech, the more employees will seek facetime - can HR keep up?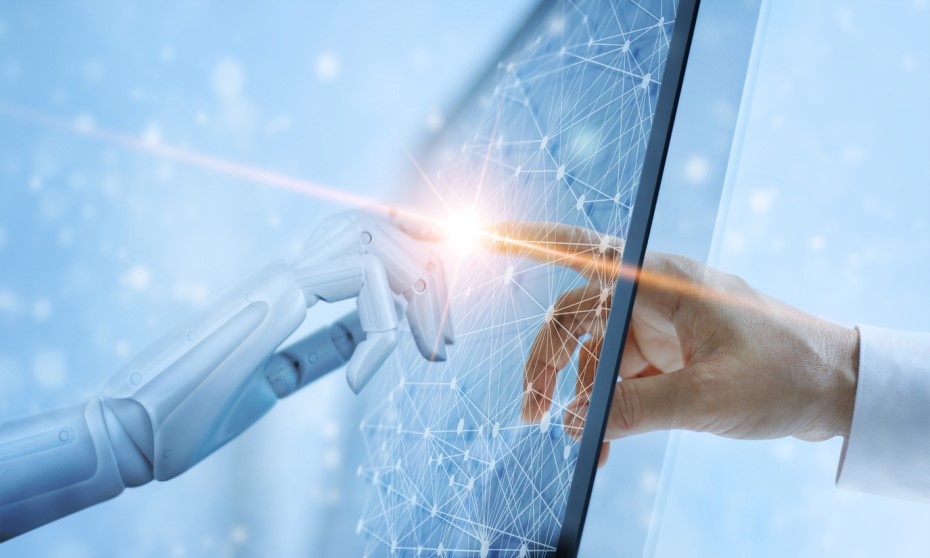 It's anyone's guess what the future of work will be like. But as HR, a chunk of responsibility lies in making the best guess and prepping ahead for it. HRD spoke to Jessica Dourcy, Chief Happiness Officer at Palo IT to find out what she sees in her "crystal ball".
From the outset, we asked her to indulge us on the story behind her title.
"I get the question a lot," she laughed. "My title used to be global HR director but we realised very soon that it wasn't matching what our employees perceive HR to be, so we changed [the title] to meet our metrics.
"[We asked] what does HR do in the organisation? For us, the metric of success within HR is employee happiness levels – we track this all year long…What we really care about is the employee experience, and how we keep them happy and engaged within their position.
"We had a small panel deciding on what titles should be [and] chief happiness officer came up pretty naturally – by our employees as well."
Dourcy went on to say that she doesn't believe a huge emergence of technologies would change that particular success metric for HR because "performance is truly linked with engagement".
"If you're saying human beings are going to be engaged any more or less, means they are not going to perform as well as they used to," she said. "I think it depends on the metrics you decide to measure what success should look like.
"For us it has never been about [things like] retention rate or how long we keep people in their positions. It's more about having someone who's starting and performing extremely well in a position, and how long we can have them hold onto their purpose and perform. If they're not performing, how can we address the problem?"
The HR head believes the highest level of employee engagement is at the start of their journey with the organisation, so for Palo IT's HR team, happiness is about a maintenance of that high level and/or the possibility of increase.
How HR plans to keep people happy
Even though long-term engagement will remain core to the future of work, it doesn't mean that HR can still keep on keeping on, Dourcy explained.
"HR is not static in this organisation. I miss the times when we decided on something in January and it's applicable across the year," she joked. "It doesn't happen anymore in this industry.
"So if we decide on something, hopefully it will be relevant through the first quarter, but things change so fast – especially in a company like ours."
However, the quick pace of change does have a plus side. "We are able to address policies immediately if they're not aligned with engagement," she said.
How does her team ensure that employees remain engaged then? Just like other firms, they depend on a variety of tools: face-to-face as well as through surveys, for instance.
What Dourcy asserts is that engagement shouldn't be tracked just once a year. It needs to be continuous throughout the employees' time with the company so that HR can keep working on improving engagement.
Tech tools help with tracking engagement, "but the human touch helps even more". This is especially important for a tech company like Palo IT, she said, where things like AI, machine learning and blockchain are key to business success.
"But what's even more important is how we treat our employees on a human level," she said. "We are very human-centric."
However, therein lies the grand challenge of the digital-led work environment.
More human touch with tech takeover – but how?
Aiming to be a "human-centric" tech company is no mean feat, but it's something that the organisation has been on the same page when it comes to securing organisational success. This explains the all-in investment in HR.
"When we started forecasting what it means to have a HR team, we thought: one HR director, one assistant, one HR coordinator and two recruiters are enough," she said. "But soon we realised that we'd turn into a purely technology-driven organisation – which is fine, except it won't work for our business model.
"If employees don't get to spend time with you personally; if they can't sit down and say, 'I've had a terrible week and I don't think I can perform', then they won't stay with you. They need to feel that connection."
Palo IT thus increased the size of their HR team and included professionals with backgrounds that are "not purely HR" to bank on a myriad of experiences. Dourcy herself was previously an employment lawyer.
They also hired coaches who understand the firm's structure as a transformational enterprise, while providing personal coaching services to employees.
"That's one way to be face-to-face and have time to spend with 150 employees," she said.
"It's important to employees and we recognised that at the very beginning. We tried to be tech-focused at first but the reaction was, 'okay it's great you're collecting data and it all looks wonderful…but what does it mean for me?'
"That was when we saw people leaving – not because they're upset with the organisation, but because they didn't feel the bond you should feel if you believe this was the right organisation for you."
Jessica Dourcy will be on a panel discussing The next big thing – emerging HR technology and the future of work at the HR Tech Summit being held at the Hilton Singapore on 4 April 2019. Click here for more details and to register.