HRD speaks to the tech giant's HR leader to find out how they stay ahead of the curve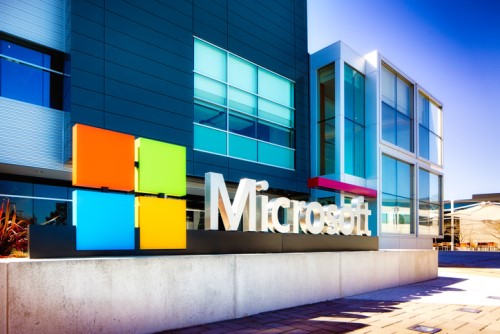 There's been so much talk around digital transformation, but what does it really mean to HR? Melanie Sharpe Nseir, HR lead at Microsoft broke it down simply to this: it's people and culture transformation.
This clearly explains why HR has been pushed to the forefront of the business, instead of remaining in its traditional spot in the back office.
"I would say one of the main drivers for why Microsoft's HR is so involved [with the business bottom-line] is digital transformation," Nseir told HRD. "It has been the primary catalyst for HR to get so much closer to the customer than we have ever been before."
Instead of simply being the business exec's responsibility, the tech giant's HR team has a crucial part to play in improving the business bottom-line. Nseir shared that HR considers themselves "customer zero" at the company as they trial and feedback on Microsoft's products.
The HR department has a "direct channel" with the products team developing new workplace analytics systems. Feedback from the HR team directly impacts the end-product, which is why the team zooms in on how to make the product as relevant as possible for Microsoft's customers – other HR professionals.
"We have a lot of customer conversations," she said. "Our HR leads – myself included – across the globe actually go out and sit with customers [to talk about] our cultural transformation.
"When we have these conversations with other chief people officers and customers, we actually input all of that to a central database where we track how we [as HR] are contributing to revenue generation."
She added that Microsoft's HR team helps "land" products with customers in the same way that an account executive who claims that they've "helped make the sale".
"Now HR is saying, 'we also did [help with the sale]'," she said. "And we're really trying to connect what we do as HR at the company to the bottom-line."
Transformation as a catalyst
The need for alignment between the pace of change externally in the markets, as well as internally in Microsoft has thus constantly pushed the HR team to keep up. So how does the team maintain its role as the people expert, on top of being transformation drivers and product consultants?
"We have a very strong muscle within HR on continuous training and learning," she said. "One of the pillars our chief people officer, Kathleen Hogan, really wanted to highlight was continuous training and up-levelling the HR skillsets so that we can better enable our business."
This is why the HR team have "very robust training", explained Nseir. Professionals are required to attend training on an annual basis around subjects such as data compliance, privacy, D&I and standards of business conduct. They can also take up "self-selected, extra-curricular" training programs to "push" their own skillsets.
On the topic of how tech savvy HR has to be in disruptive times, Nseir said it all depends on how far HR wants to push the envelope.
"I'm quite biased because I work for a tech company and I see how fast tech is shifting and transforming," she said. "I think HR should be tech-savvy enough to help them drive their value and a level of understanding with business leaders.
"If learning more technology, how to manipulate large data sets and how to present data in a [certain] format really helps a business understand what's happening on the employee side – absolutely do it. It's critical."
Melanie Sharpe Nseir will be presenting a Case Study: Bringing customer and workforce analytics together at Microsoft at the HR Tech Summit being held at the Hilton Singapore on 4 April 2019. Click here for more details and to register.