The digital natives still prefer in-person interaction with co-workers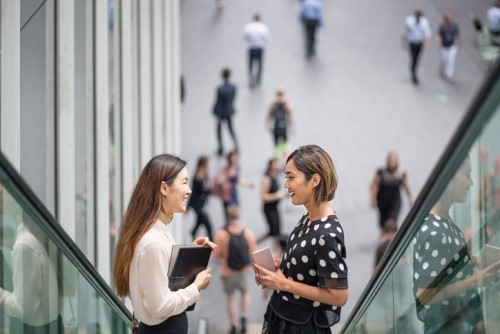 Although they have interacted with electronic devices practically since birth and grown up with social media, Gen Z-ers yearn for human interaction in the workplace.
According to a study by Dell Technologies, 79% of young Singaporeans want to work with cutting-edge tech, with 91% saying that the accessibility to tech would be a factor in choosing between employers.
Most (60%) believe that humans and machines will work as integrated teams, while 32% see machines as useful tools for humans.
Additionally, 40% are interested in IT careers and another 40% aspire to be involved in tech research and development.
"When it comes to welcoming Generation Z to the workplace, organisations need to rise to the challenge of creating a digital-first environment – from the hiring process, to onboarding, to the daily work experience," said David Webster, President, APJ Enterprise at Dell EMC.
"Understanding the skills that this generation possesses can open up new opportunities for businesses – and especially if those skills can be successfully democratised across the workforce, narrowing the digital divide amongst employees and strengthening technological capabilities overall."
However, the human touch still trumps all at the workplace:
- 76% expect to learn on the job from co-workers – not online
- 50% would prefer in-person communications versus 11% through phone and 26% through messaging apps
Also, 51% would want to work as part of a team instead of independently. Despite this, two in three Singaporeans would prefer working from home.
"Today's young professionals grew up in a collaborative educational environment and they are bringing those same expectations to the workplace," said Maribel Lopez, technology industry analyst and strategic advisor at Lopez Research.
"Though face-to-face communication isn't always possible in today's modern workplace, immersive technologies are enabling all types of workers to collaborate in both the physical and virtual worlds."