HR leaders are keeping an eye on Biden's promise to reverse 'immigration blocks'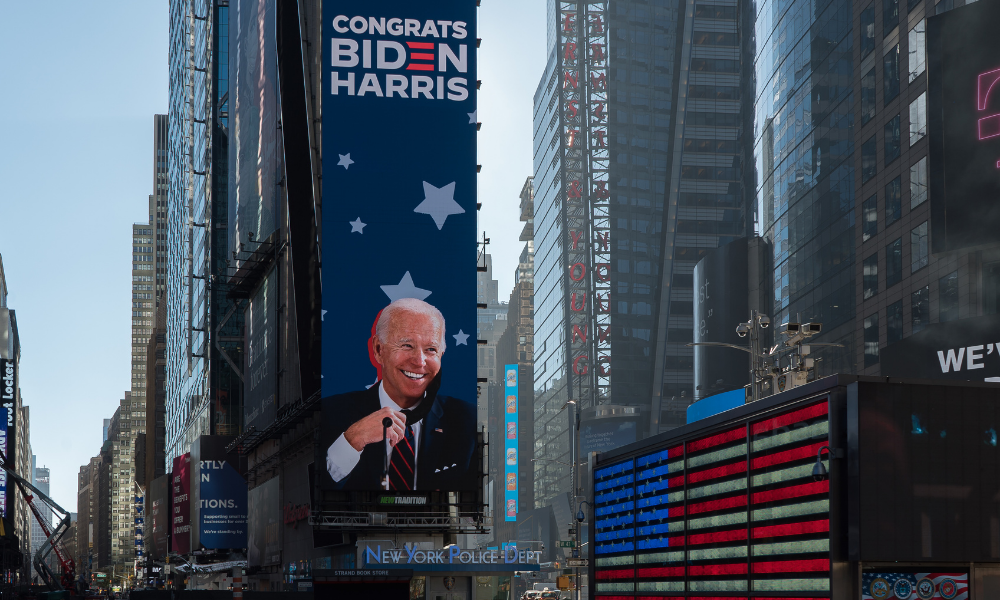 The presidency of Joe Biden is expected to introduce changes to US immigration policies that directly affect the global HR and recruitment industry.
With Biden at the helm, HR leaders anticipate a reversal of Trump era "immigration blocks" that have placed barriers against talent mobility.
Trump's work visa restrictions
In 2020, just as the world was reeling from the economic impact of COVID-19, Donald Trump suspended the US entry of migrant workers who were applying for the H-1B, L-1, J-1 and H-2B visas.
The executive order was handed down despite the fact that some US employers relied on global talent to "fill gaps in work significant to economic recovery" during the crisis, according to talent mobility specialist Worldwide ERC.
Read more: Should you start hiring top talent from abroad?
Industries significantly affected by the 2020 work visa changes included health care, technology and manufacturing, the group said in a letter to Trump requesting the easing of restrictions.
"Workforce relocation is a key to vibrant economies," said Lynn Shotwell, president and CEO of Worldwide ERC.
"It is therefore vital that business immigration laws, regulations and practices allow for the easy movement of workers throughout the world and maintain a level of consistency so employers can plan for their workforce needs."
In total, Trump had reportedly pushed for at least 400 executive decisions that aimed to keep talent migration to a minimum "to protect American jobs".
These measures not only included the outright suspension of certain visa categories, but also requests for travellers to provide additional requirements and subjecting visa applicants to longer processing times, as seen in Trump's suspension of a faster processing option for H-1B visas. Prior to this change, the premium service expedited visa processing by 15 days but cost employers $1,225.
Read more: Which workers are exempt from Trump's visa freeze?
A possible reversal of policies
From Day 1, however, Biden's agenda will include a repeal of Trump's controversial 2017 travel ban.
Biden also vows to work with lawmakers and expand the number of work visas to be issued under his leadership, and to streamline immigration procedures for migrant workers based on the skills gap of each state.
"Immigrant rights and worker rights are deeply connected. We must ensure that every worker is protected, can join a union, and can exercise their labour rights – regardless of immigration status – for the safety of all workers," Biden's campaign thrust says.
Read more: Biden 2020: Leaders react to US election
For Jacky Cohen, VP of people and culture at global talent mobility firm Topia, the new presidency could offer a turning point for talent leaders.
"We can expect the new administration to eliminate immigration blocks, which will bring a flood of new potential to businesses by broadening the talent pool," Cohen told HRD.
As organisations move towards greater diversity and inclusion at work, "hiring candidates from international backgrounds provides further opportunities to create a diverse workplace," she said.
This recruitment strategy, Cohen believes, allows for new perspectives to emerge in organisations, and ultimately "drives business results".
But some barriers might remain despite efforts to open new pathways for talent.
Jim Cichanski, founder and CEO of HR services firm Flex HR, believes Biden's immigration policies "may help support the shortage" in tech and health care. However, bringing global talent to work for US companies may come "at the expense of the employer".
"We most likely will see fees escalate [with] your visa applications, H-1Bs and green card administration services. And you guessed it, the cost will shift more to the burden of the employer," Cichanski writes in his analysis.