It's been compared to a 'public flogging'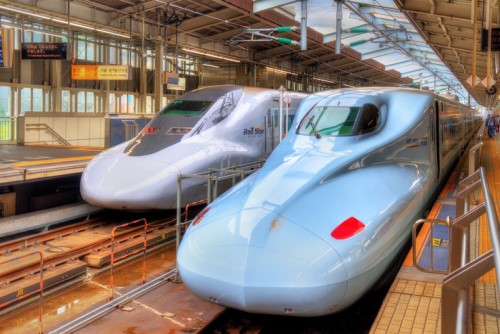 Training is a crucial part of an employee's professional development but what if the training exercise involved putting your life 'on the line'.
At a Japanese rail company, employees working on safety maintenance are required to sit beside track lines as bullet trains speed past at 300km per hour.
JR West has defended its training exercise and said it has no plans to alter it despite complaints from some employees. About 190 employees have undergone the training.
"The training aims to teach our maintenance staff the importance of every part of their jobs," a company spokesperson told AFP. "We pay close attention to safety while doing the training. We will continue this training while ensuring it serves a purpose and is done safely."
The session is meant to teach staff how fast the train moved and how seriously they needed to take their jobs.
But local media reported that it is unpopular with some employees, with some calling it "a horrible experience" and another saying it is "just like a public flogging".
JR West introduced the training in 2016 after an accident in August 2015 where part of the train's exterior fell off. Japan's shinkansen train network has a pristine safety record and there has never been a fatal accident in its 50 years of service.