More than half believe that barriers to global roles are a response to their ethnic background, survey says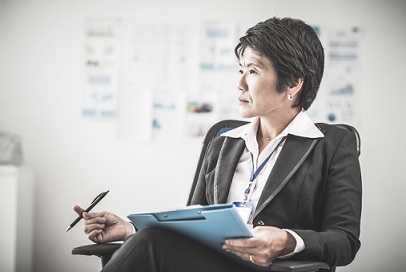 Nearly all (90%) of Asian women leaders serving regional roles at multinational firms aspire to be promoted to global roles, but only 36% are at least "somewhat confident" they will be granted the opportunity, according to a study by consulting firm Heidrick & Struggles.
"Visionary corporations that recognize the increasing importance of Asia to their business are relocating their global headquarters to Asia. This move by a handful of companies serves as a great opportunity for Asian female leaders to take on global responsibilities without juggling time zone differences or perceptions that they are below average performers just because of the foreign accent they display during midnight conference calls," said Karen Choy-Xavier, partner of Heidrick & Struggles based in Singapore.
According to her, this requires a shift in mentality for headquarters leaders, and must align with performance appraisal systems that indicate the path to global roles.
Results were based on the views of 138 female senior Asian leaders in the region, which the firm gathered from May to December last year.
More than half (54%) believe that barriers to global roles are a response to their ethnic background, while 47% feel that their gender is the main obstacle. About 85% are considering leaving their current companies in the next two years.
Only 4% cited lack of capabilities and skill sets as a barrier, while 43% are unwilling to take up global roles which would demand relocation, or participate in evening conference calls or other tasks that take away from time spent with their family.
"Although there has been a focus on subjects such as women on boards and the development of the local female workforce, the research… reveals the difficulties of mid- to senior-level Asian female leaders who are limited to regional roles. This is the biggest glass ceiling issue that our successful female leaders are facing in this part of the world," said Alain Deniau, partner of Heidrick & Struggles based in Hong Kong.
Related stories:
"High contribution, little rewards" for women in Asia: ILO
What's the biggest challenge for working women?