Hong Kong workers are facing growing pressure to take 'voluntary' tests issued by China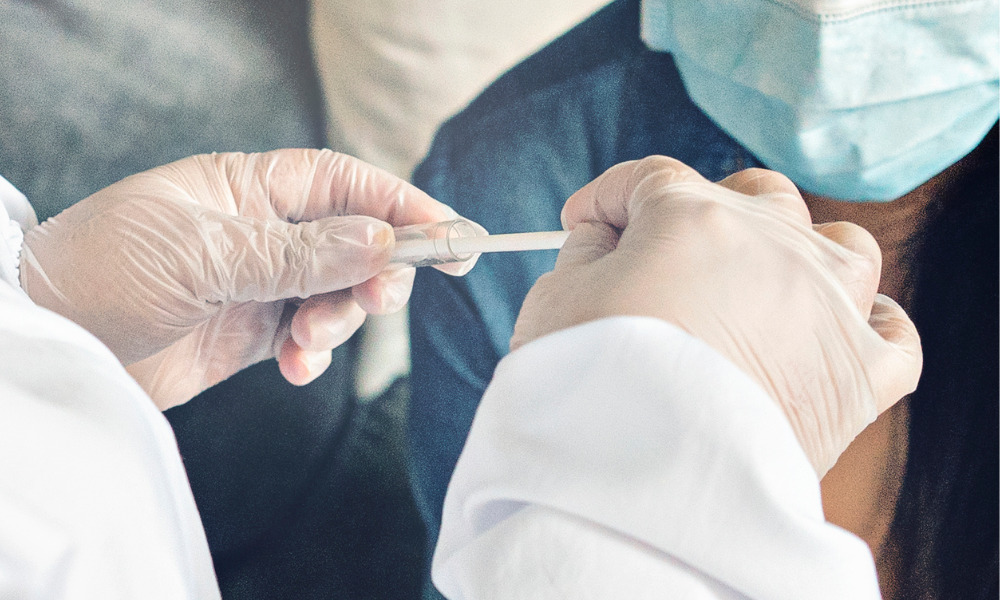 A labour union has criticised a China-owned financial services firm in Hong Kong for forcing its staff to take part in voluntary COVID-19 tests.
HR at the brokerage firm, Founder Securities, required all employees to submit their test results after it was done, according to the Hong Kong Financial Industry Employees General Union.
The consequences for failing to submit test results was unclear, however.
READ MORE: Foreign firms worried about new HK security law
In an open letter on Facebook, the union called out the firm and said that employees should get tested at their own discretion.
"We are closely observing the situation and we encourage everyone in the industry to contact us for help if they receive unreasonable demands from their companies," said Kwok Ka-wing, chairman of the union.
Employees across the financial industry in Hong Kong is facing similar pressure from their organisations, reported Nikkei Asian Review.
READ MORE: Is it too dangerous to bring staff back to the office?
Seemingly harmless, the seven-day coronavirus testing program is backed by Beijing authorities and Chinese labs. Hong Kong residents are thus reluctant to proceed with the free testing due to raised privacy concerns over the handling of their DNA data.
This, despite repeated government reassurances that genetic data will not be sent to mainland China nor used for purposes other than coronavirus tracing.
Other finance firms contacted by Nikkei found that banks are "encouraging" and communicating will all their employees to take the mass voluntary tests. They were even allowed to undertake the tests during office hours.