Some say they'd rather have a cavity filled at the dentist than complete a travel expense report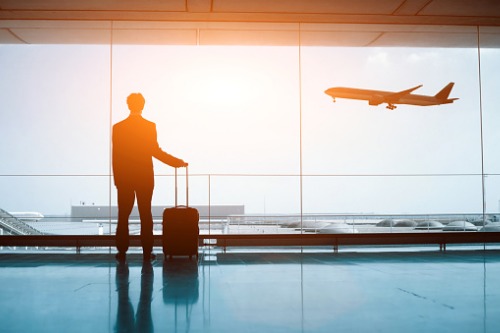 About one in three professionals feel the most stress before a business trip – during the planning, booking and organising phase.
For employees across Asia, safety is rated as a top priority while travelling. However, only 27% said employers prioritised safety first, found a new study.
About 63% of employees have even gone to the extent of changing their travel arrangements because they felt unsafe.
More than half (53%) of employees said that safety trainings would be the most valuable training their employers could offer, according to SAP Concur's study.
A third of employees prioritise their own personal safety over business goals when taking a business abroad. About 37% of employees from Singapore and 31% of Australia have it as a top concern.
Interestingly, nearly half (43%) of Japanese employees typically put the business's needs above personal safety issues when travelling.
READ MORE: The perils of business travel: Are your employees safe?
Top stressors for business travellers
When planning, employees tend to look at current events and will reduce travel plans for the following reasons:
46% avoid places with political unrest or health hazards
More than half are cautious about unsettlement – 60% of Singaporeans and Malaysians, and 53% of Australians will factor it in while planning
On the flip side, 33% are most stressed after the trip, with emails to catch up on and expenses reports to fill.
One in five employees said they'd rather have a cavity filled at the dentist than complete an expense report. Business travellers in Japan are the most stressed after the trip, with 56% dreading tasks
like filling expense reports.
This is crucial to note as delays in getting reimbursed for expenses are affecting business travellers' trust in their companies.
About 43% of employees reported forfeiting their expenses in 2018, either because they did not think the expense was worth filing or because their employer never paid them the money owed.
On average, employees in Asia forfeited US$839 from travel expenses that weren't reimbursed by their employers in the past year.
"Societal issues and employee experiences are increasingly impacting the way we travel," said Andy Watson, senior vice president & general manager for Asia Pacific Japan and Greater China at SAP Concur. "With these shifts come new expectations from travelling staff that shouldn't go unnoticed.
"Employees in Asia Pacific, in particular, are looking for a safe and seamless experience when they go on business trips and want guidance and better technology to help them alleviate common hindrances."