Business or pleasure? Why not both?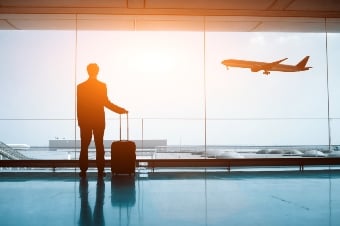 Business or pleasure? It seems Singaporean professionals would like both, according to a recent report from New Amadeus Journey of Me.
The research found that employees who have to travel for their jobs would like local leisure activities to be counted as part and parcel of the trip. This all ties in with the new trend of 'bleisure' travelling – essentially mixing work trips with fun, cultural experiences.
"The rise of 'bleisure' means that business travel behaviors are becoming more aligned to leisure travel, including cost consciousness," added Renaud Nicolle, VP of Travel Channels, Business Travel Asia Pacific, Amadeus. "Sharing economy providers benefit from this trend thanks to the competitive products, flexibility and convenience they are able to offer and deliver. Business travel agencies in Asia Pacific need to enhance their product and service offering to be able to cater for the experience their travelers expect."
The research, conducted in collaboration with YouGov, surveyed a total of 6,870 respondents across 14 markets in Asia Pacific.
The gig-economy is also playing its part in business travel, as apps such as Uber and Grab, as well as Airbnb and Couch Surfing, gain momentum in the sector.
"Business travel is a real growth opportunity in the Asia Pacific region, but to capitalize on this, travel providers need to have a clear understanding of the needs, habits and motivations of the business traveller," added Nicolle.
"They also need to be ahead of the curve when it comes to technology, ensuring they can offer the technology that business travellers have adopted and habitually use. It is all about personalization and pushing the right message at the right time to the right traveller, every time."
Would you like to see more bleisure-related activities? Share your thoughts in the comments.