More employers are giving one-time incentives to heroes of the COVID-19 crisis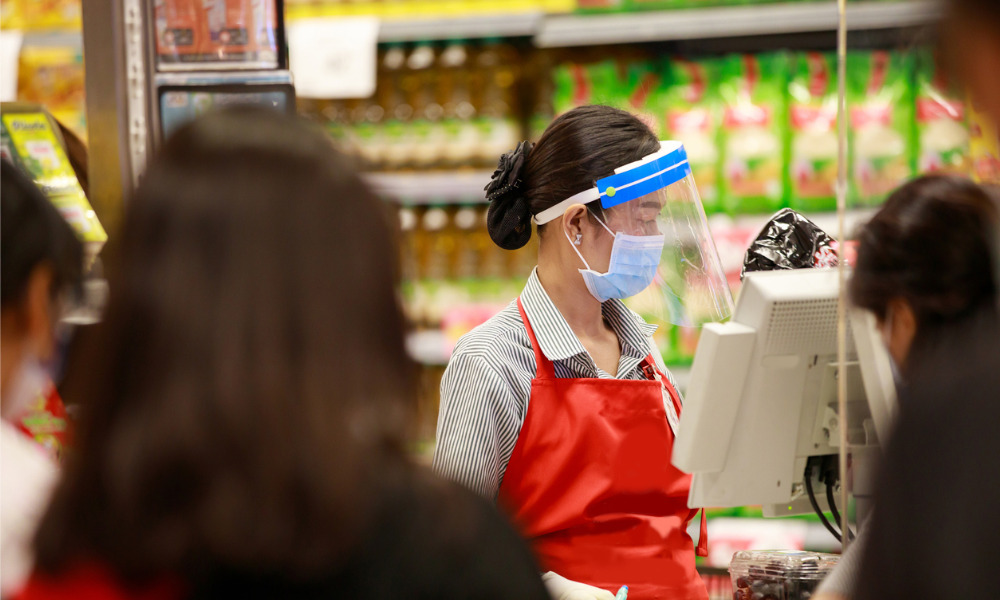 Australia's second-largest supermarket chain is giving staff members a 'thank you' bonus for moving 'record volumes of stock onto our shelves' during a critical phase in the COVID-19 pandemic.
A total of 100,000 employees at Coles will receive a one-time bonus for working through March and April when the retailer "experienced an unprecedented level of demand and the pressure on our stores, sites, distribution centres and facilities were intense," CEO Steven Cain wrote in a memo.
READ MORE: Retailer thanks staff with $750 bonus amid COVID-19 crisis
"But thanks to your efforts, we were able to move record volumes of stock onto our shelves so Australians could get the food, drinks, and groceries they needed," he said.
The retail-focused union SDA said last week that workers will get incentives ranging from $100 to $750 (with department managers receiving the top amount) for their work during the coronavirus outbreak. The reward will reportedly be given to staff members assigned to supermarkets, warehouses and petrol stations.
"We welcome this announcement as an important first step to recognise the efforts of Coles workers during this time," the SDA said on social media.
Coles, however, is far from being the only retail chain in Australia paying 'pandemic bonuses' to frontliners. Earlier this month, rival Woolworths said it is giving staff an additional $5 an hour, paid out once, for work rendered during the first 10 weeks of the pandemic.
READ MORE: Aussie companies hiring thousands despite economic slowdown
In April, Costco Australia also rewarded 4,000 employees with a $750 bonus on top of the company's temporary wage increase of $3.
The SDA has continually called for the federal government to pay a premium of $5 per hour to Australia's frontliners.
"Without the efforts of these workers, households would find it increasingly difficult to get the food, fuel and medical supplies they need while keeping the general community as safe as possible," said Gerard Dwyer, SDA's national secretary.