CEO Elon Musk previously informed employees a 10% workforce reduction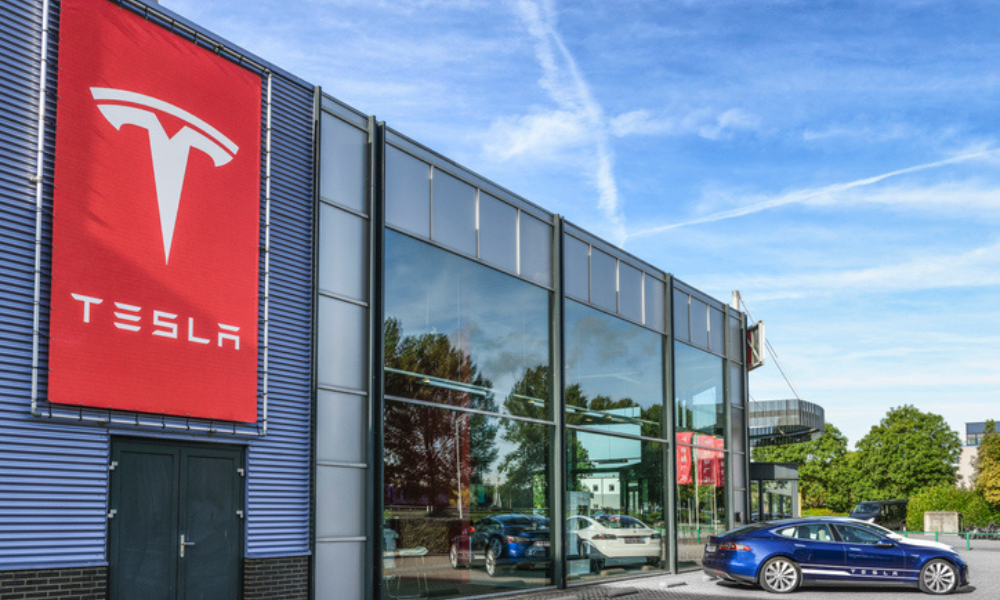 Tesla Inc. has shuttered a California facility, laying off hundreds of workers in the process.
The roughly 200 people let go at the San Mateo office were hourly workers tasked with evaluating customer vehicle data related to the Autopilot driver-assistance features, The Wall Street Journal reported. It's a surprising move considering CEO Elon Musk planned to boost hourly jobs as recently as last week, Bloomberg reported. Furthermore, the electric car maker had previously announced that cuts (as much as 10%) would come from salaried positions.
Read more: Here's why you should bring employees back to the office
Two employees who were laid off said they knew the Austin, TX-based company's lease was ending, CNBC reported. The company previously shifted several of its Autopilot data employees to another location in Palo Alto, CA. Telsa has also been hiring and training data annotation teams in Buffalo, NY.
"You knew our lease was ending here in San Mateo," a Tesla manager said during a meeting on Tuesday, according to audio obtained by CNBC. She told the workers that the company tried to bring the entire Autopilot team to Palo Alto. "Unfortunately, we couldn't," she said. "So, what that means is we have a restructure in place and your positions were impacted."
Employees at the meeting were told they would be paid in full for the next 60 days, but June 28 would be their last working day, CNBC reported. They were asked to immediately leave their laptops and badges at their desks and were informed that emails with severance and benefits information would be in their inbox. Severance packages are expected to include compensation based on years served at the company and an additional two months of benefits, extending coverage through Oct. 31.
Tesla is simply the latest firm to trim its workforce ahead of a potential recession.
Last week, Netflix laid off 300 employees (around 3% of its workforce), most of whom work in the United States, Variety reported. It was the second round of cuts for the streaming giant after laying off 150 full-time workers, as well as dozens of part-time workers and contractors, in May.
The day before, JPMorgan Chase & Co., the biggest bank in the United States, made massive personnel changes as a result of a downward spiral in the housing market. The New York City-based firm laid off hundreds of home-lending employees and reassigned hundreds more, Bloomberg reported. More than 1,000 employees were affected, with about half moved to different divisions within the company.
JPMorgan isn't alone – Redfin Corp. and Compass Inc. have also been laying off workers as the housing market cools. In a recent regulatory filing, Compass said that it will trim about 10% of its workforce (about 450 employees). Meanwhile, Redfin plans to cut about 6% (about 470 workers).
Coinbase – the biggest crypto exchange in the U.S. – announced earlier this month it will lay off 18% of its workforce due to the market's downward spiral. Laid off employees will receive a minimum of 3.5 months of severance, plus two weeks for every year of employment, according to media reports. At the dawn of 2022, Coinbase's plan was to boost its staff by 2,000. According to its most recent earnings report, the company added 1,218 employees in the first quarter of 2022 alone, bringing its total headcount to 4,948.
Related stories