Workers at an Apple store in Maryland made history over the weekend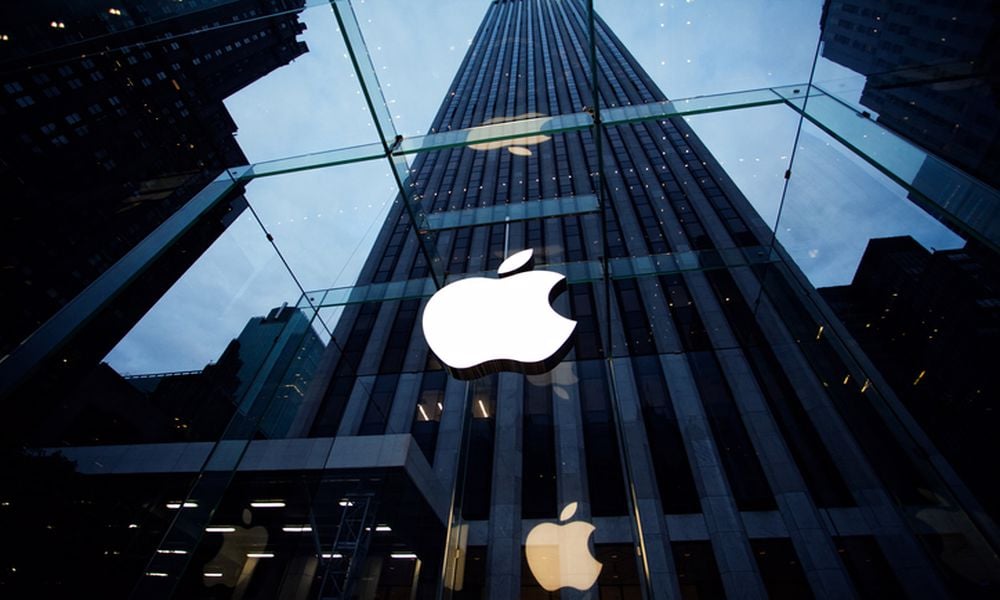 Workers at an Apple store in Towson, MD voted to unionize on Saturday, becoming the first organized outlet in the United States.
On Monday, they received the support of the most powerful man in the free world.
"I'm proud of them," President Joe Biden told the media on Monday during a morning walk near his Delaware beach house, Bloomberg reported. "Look, you know, workers have a right to determine under what conditions they are gonna work or not work."
Read more: What Supreme Court's PAGA ruling means for California employers
Vowing to be the most pro-union president in history, Biden is ramping up ahead of the November midterm elections, inviting union organizers to the White House. Earlier this month, he commended the International Longshore and Warehouse Union for doing everything possible to prevent delays at ports – one of the biggest contributors to the supply chain crisis since the dawn of the COVID-19 pandemic. In May, he spoke to the International Brotherhood of Electrical Workers International convention in Chicago. A month prior, he addressed the North America's Building Trades Unions.
On Monday, Biden classified union members as "the best workers in the world," who "break their neck" to learn a trade. "Everybody's better off, including the final product is always better," he said.
Last week, Starbucks Corp. received a complaint which claims the company is threatening workers against unionizing, saying it could jeopardize gender-affirming health coverage for transgender employees. Managers in several states have told baristas that its vaunted transgender-inclusive health care benefits could go away if they unionize, according to a filing with the National Labor Relations Board (NLRB).
Workers United has accused the coffee chain of "threatening employees with loss of benefits" including "loss of gender-affirming health care for transgender employees" at Cremin's store, Bloomberg reported.
However, Starbucks spokesperson Reggie Borges told CNBC that the claim is false.
In May, Starbucks announced it will start covering eligible travel expenses for employees seeking abortions or gender-affirming procedures. However, the company had previously been under fire for moves that, some claimed, were aimed against workers wanting to unionize.
In April, the NLRB called on Starbucks to reinstate three workers at its Phoenix location with their usual schedules and accommodations. NLRB Region 28 Regional Director Cornele Overstreet petitioned in United States District Court for injunctive relief for the workers in question, saying they were "victims of unfair labor practices." In letting go of the workers, Overstreet said that the Seattle-based company was retaliating against members of the union organizing committee.
In February, Starbucks fired seven workers in its Memphis, TN-based branch. In January, the employees allowed members of the media into the store as part of the public launch of their unionization effort. However, Starbucks' move to terminate the workers' employment fueled accusations that the company is retaliating against a growing labor movement at its locations across the U.S.