Bay Area beer companies Markstein Sales Co., Matagrano Inc. are taking over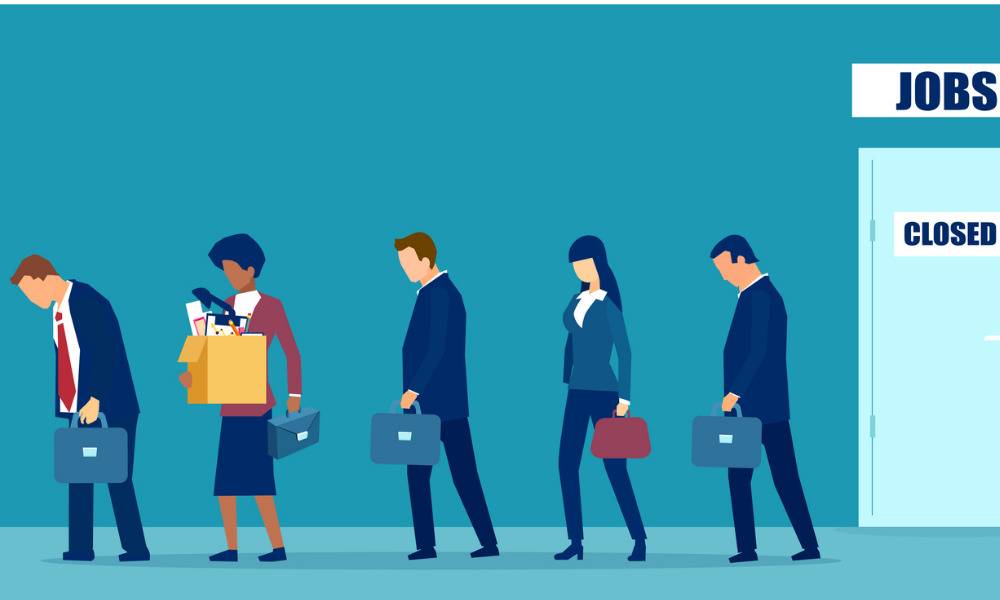 More than 100 workers will be laid off after Anheuser-Busch's latest deal.
An estimated 142 jobs will be eliminated due to the closure of a plant in Oakland, CA, according to a notice the beer giant sent to California's Employment Development Department (EDD).
Read more: How HR should manage a buyout
The St. Louis-based company is selling its beer distribution operations in Oakland to Bay Area beer companies Markstein Sales Co. and Matagrano Inc., The Mercury News reported. "This transaction will result in the permanent closure of the facility," Daniel Brill, president of AB One, a distribution unit of Anheuser Busch, wrote in the WARN letter to the EDD. "All employees at this location will have their employment ended at the Oakland facility."
While Markstein Sales will absorb the territory into its existing operations based in Antioch, CA, Matagrano will fold the distribution enterprises into its operations in the San Jose and northern Santa Clara County regions.
Not all hope is lost, though, as both companies have indicated some of the Oakland-based employees may be picked up following the transaction. "We appreciate the opportunity to integrate Anheuser-Busch's Oakland territory and members of its workforce into our operations and to continue bringing Anheuser-Busch's leading portfolio of brands to our retail customers," said Laura Markstein, president of Markstein Sales.
"Matagrano is committed to the future success of the portfolio, and we look forward to welcoming members of the Anheuser-Busch team over the coming weeks," added Matt Matagrano, president of Matagrano Inc.
Of course, Anheuser-Busch isn't the only high-profile brand to have made layoffs in recent months. An anticipated recession has Silicon Valley trembling. More than 300 start-ups have laid off more than 50,000 workers since the start of the year, according to Layoffs.fyi, which tracks cuts in the tech industry.
Last week, CNBC reported that 7-Eleven has eliminated about 880 corporate jobs in the United States. The Dallas-headquartered company's Irving, TX and Enon, OH, support centers were impacted, as well as field support roles. The workforce reduction comes roughly one year after the convenience store chain completed its $21 billion acquisition of rival Speedway.
Meanwhile, Bloomberg News reported that Apple plans to slow hiring and spending growth next year. Google told employees that it'll be "slowing down the pace of hiring for the rest of the year," according to an internal memo by CEO Sundar Pichai obtained by The Verge. Pichai said the Mountain View, CA-based company isn't freezing hiring entirely; it'll still hire for "engineering, technical and other critical roles." But the pullback will mean "pausing development and re-deploying resources to higher priority areas," according to the memo.
The memo came on the heels of Meta, formerly known as Facebook, giving engineering managers a deadline to identify anyone on their team who "needs support" and report them in an internal HR system, The Information reported. "If a direct report is coasting or is a low performer, they are not who we need; they are failing this company," wrote Maher Saba, the company's head of engineering. "As a manager, you cannot allow someone to be net neutral or negative for Meta."
Earlier this month, Meta CEO Mark Zuckerberg told staffers during a companywide call that not everyone was meeting the Menlo Park, CA-based company's standards and that some might want to leave voluntarily, Reuters reported. Zuckerberg added the company planned on reducing plans to hire engineers by at least 30% this year.
"If I had to bet, I'd say that this might be one of the worst downturns that we've seen in recent history," Zuckerberg said. "Realistically, there are probably a bunch of people at the company who shouldn't be here."
Over the past couple months, JPMorgan Chase & Co., the biggest bank in the United States, and Coinbase, the biggest crypto currency exchange in the country, have both laid off hundreds of employees. Streaming giant Netflix followed suit, announcing its second round of cuts within two months. Tesla went one step further by closing its San Mateo, CA-based facility, laying off hundreds in the process. With the housing, crypto and tech markets all facing upheaval, more companies are expected to trim their workforce in the months to come.