Fitness company is providing bonuses, updated stock compensation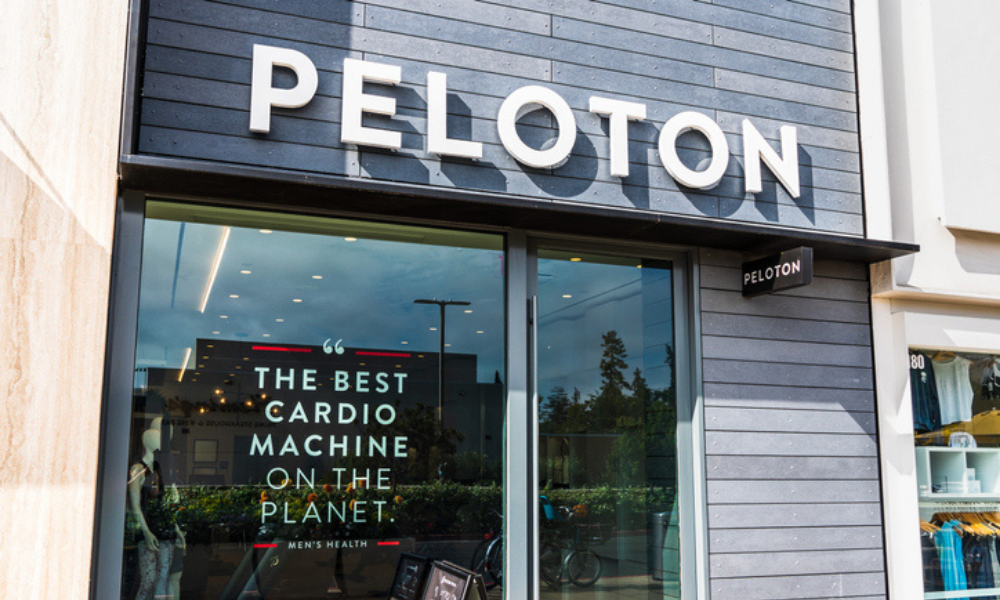 Tech and fitness company Peloton Interactive is the latest employer giving workers some more help amid soaring inflation.
Peloton's hourly workers in September will be eligible for a one-time cash bonus to be paid before the end of February, according to a CNBC report citing an internal memo.
Also, people employed by the company on an hourly basis as of July 1 will be eligible for the one-time bonus as long as they stay with the company through Jan. 23. The amount of the bonus will vary for people across the business. This program will not affect equity payment awards granted in the past.
Many of the company's hourly employees have said they would prefer to receive cash compensation over longer-term equity grants, Shari Eaton, Peloton's chief people officer, told CNBC. Previously, the Cosmopolitan of Las Vegas surprised its more than 5,000 employees with a one-time $5,000 bonus.
Meanwhile, eligible Peloton workers will have their post-IPO options repriced to the company's closing price on July 1 of $9.13. With this, employees will be able to exercise their options after the price passes $9.13.
The company is also accelerating the vesting requirement by one year for eligible unvested restricted stock units that have more than eight vesting dates left in their vesting schedule, allowing employees to access the value of the stock units sooner.
"The extraordinary circumstances that we find ourselves in now really give us that chance to pause and look at what it is that we can do to ensure future success," Eaton said on Wednesday, a day after Peloton shares hit an all-time low of $8.73, which is a down more than 70% from a year ago.
Several other employers have also made adjustments to their compensation programs to help out workers.
Verizon is implementing a minimum wage of $20 per hour for workers "in recognition of the hard work and dedication" they put in, according to the New York City-based company. Meanwhile, Cisco is taking a part of workers' bonuses and injecting it into their base salary.
Also, Fidelity Investments announced it will allow individuals to allocate part of their retirement savings in bitcoin through 401(k) investment plans.
Just before June ended, California announced it is including a $17 billion inflation relief package as part of the framework for the 2022-2023 state budget.
These developments point to a change: Nearly one in four business leaders were not making any changes to pay in response to inflation, according to a previous report. And already more than half of employees (51%) were more stressed about their finances in 2021 than ever before, according to a previous report, and more than half of employees want benefits their employer doesn't offer, according to another report.