HR leaders weigh in on the increasing demand for mental health support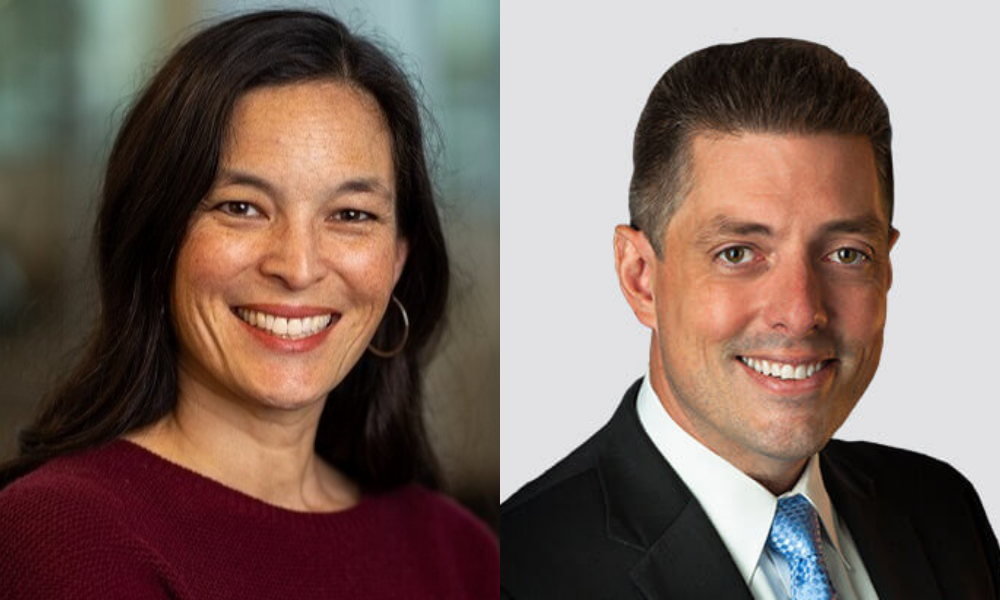 More than two-thirds of employees in some of the biggest companies in the United States wish their employer offered more mental health benefits.
That's the key takeaway from a recent survey HRD America commissioned from Blind, the anonymous professional social network, to understand employer support for mental health.
Walmart topped the list, with 95% of employees wishing the largest employer in the country offered more mental health resources. The retailer was followed by Goldman Sachs (85%), Menlo Park, CA-based Robinhood (81%), JPMorgan Chase & Co. (80%) and T-Mobile (80%).
"I'm definitely not surprised to see these stats," Sarah Livnat, CHRO at financial tech firm NorthOne, which has an office in San Francisco, told HRD.
"Something employers need to do is show their support for mental health in the day to day. Offering mental health benefits is just the start," Livnat says. "You need to talk about mental health check-ins and set an example by being vulnerable – that way people know they're in a safe environment to share how they're really doing and how they're really feeling."
For example, at NorthOne, in addition to one-on-one meetings between managers and direct reports, the people team checks in with team members throughout the year to see how they're doing, including asking about their wellbeing.
Read more: More than half of employees haven't used mental health benefits
Earlier this week, Walmart announced the launch of Mental Health First Aid training that teaches associates how to identify, understand and respond to people who are struggling with mental health challenges. This four-hour training program, which will be available virtually and in-person at the company's headquarters in Bentonville, AR, will prepare associates to recognize signs and symptoms and provide direct assistance and support; properly reach out to emergency services on someone's behalf; and access emotional wellbeing benefits and resources.
Despite improvements in other areas of employees' holistic wellbeing, mental health has taken a significant hit over the last couple years. It makes sense, though, considering everything employees have had to endure: the COVID-19 pandemic, economic instability, political polarization, historic inflation, Russia's invasion of Ukraine, etc.
When employees struggle with mental health, their performance in the workplace suffers. That should be enough incentive for companies to offer mental health benefits, resources and support. Of course, that responsibility falls to HR, which has certainly had its hands full navigating the transition to remote work, ever-changing laws and government regulations and the Great Resignation, in which companies across the United States have been experiencing historic turnover. In fact, more than 60 million Americans have quit their jobs over the past year, according to the U.S. Bureau of Labor Statistics.
Last week, the U.S. Labor Department reported that more Americans than ever before – 4.54 million – quit their jobs in March. That's an increase of 152,000 from February and higher than the former record of 4.53 million in November 2021. The professional and business services sector, as well as the construction industry, saw the most resignations.
If HR doesn't address the mental health of employees and offer as much assistance as possible, that mass exodus will continue.
"The mental health and wellbeing of our colleagues is paramount," Peter Church, chief people officer at Point32Health, a Canton, MA-based health insurance provider, told HRD. "There is a deep responsibility we have to listen, be compassionate, be flexible and be open-minded so that we can further evolve our workplace of understanding and belonging. All of this is one path we have to reducing the stigma that exists around mental health."
Several California companies scored high in the survey – employees are pretty satisfied with the mental health benefits offered at these firms: Sunnyvale, CA-based LinkedIn, San Francisco-based Splunk, Menlo Park, CA-based Meta, Armonk, NY-based IBM and Mountain View, CA-based Google.
Earlier this year, Google announced an increase of its benefits for full-time employees throughout the world. An employee survey from last year showed a decline in wellbeing, prompting the tech giant to roll out additional benefits, including more company-wide days off and employee bonuses, Business Insider reported. More than 40% of Google employees are in the "sandwich generation," where they might find themselves raising their children, as well as caring for aging family members, according to Fiona Cicconi, chief people officer at Google.
"We want to support our employees at every stage of their lives and that means providing extraordinary benefits, so they can spend more time with their new baby, look after a sick loved one or take care of their own wellbeing," Cicconi said in a statement.
Blind conducted the online survey of 3,269 professionals in the U.S. on its platform from April 26-29, 2022.