Companies around the world react to the Russia-Ukraine conflict, offering support to their employees in stricken country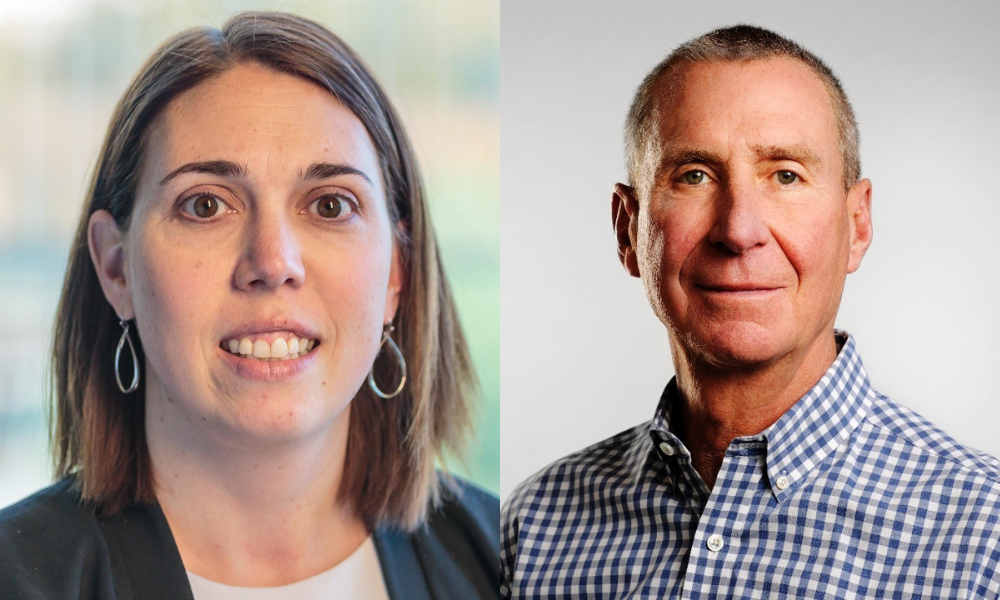 The chief accountant for a Palo Alto, CA-based based tech firm and her two children were killed this week by Russian shelling in a city near Kyiv, the capital of Ukraine.
Tatiana Perebeinis and her kids – 18-year-old Nikita and 9-year-old Alise – died while trying to evacuate Irpin, her employer SE Ranking posted on Facebook on Monday. The family didn't flee sooner because Perebeinis was caring for her sick mother, according to Mikita Mikado, an investor in SE Ranking and CEO of San Francisco-based tech firm PandaDoc. Perebeinis' husband was still in Donetsk and is trying to make his way to Kyiv to bury his family, The New York Post reported.
"There are no words to describe our grief or to mend our pain," SE Ranking posted. "But for us, it is crucial to not let Tania and her kids Alise and Nikita remain just statistics. Her family became the victim of the unprovoked fire on civilians, which under any law is a crime against humanity."
Companies around the world are contending with similar tragedies, as Russia's invasion of Ukraine rages on. It's been an unfortunate byproduct of a remote working world, in which employees span the globe. Conshohocken, PA-based AmerisourceBergen, a global drug wholesale company, has two brands headquartered in the United Kingdom: World Courier and Alliance Healthcare, both of which employ thousands of associates across Europe, including Ukraine.
"The enterprise is working with governments, associations and partner organizations across Europe to understand and respond to the needs of the Ukrainian authorities," Susan Lorenz-Fisher, vice president of corporate responsibility and sustainability at AmerisourceBergen, told HRD. "All operations in Ukraine are currently suspended to ensure the safety of our team members, partners and customers."
Although business is on pause, employees are encouraged to use ComPsych, the company's employee assistance program (EAP) provider, for mental health, emotional wellness and financial resource support around the clock.
AmerisourceBergen is also providing direct financial support to employees based in Ukraine through its Associate Assistance Fund (AAF), a 501c3 nonprofit that was established in 2012 to offer financial assistance to team members and their families who are experiencing severe financial hardships due to extreme circumstances. Over the past year, approximately 2,000 employees supported nearly 75 of their peers through the program, representing more than $125,000 in total funding.
Read more: How to support your employees amid the Russia-Ukraine conflict
Meanwhile, Betterworks, a Menlo Park, CA-based HR tech firm, partners with many companies that have a large employee presence in Ukraine. The company has donated to World Central Kitchen, the nonprofit of Chef Jose Andres, whose team is working to provide food to those in need, such as families in bomb shelters and refugee camps, as well as those injured in hospitals. In addition to the humanitarian effort, the company's website continues to display the Ukrainian flag to publicly express deep sorrow for what the Ukrainians are going through and to advocate for peace.
"Betterworks is united in our support for the people of Ukraine and all of those across the region who have been affected by this invasion. We hope that this conflict comes to an end as quickly as possible," Doug Dennerline, CEO and executive chairman of Betterworks, posted on LinkedIn.
Lemon.io, a marketplace for American startups to hire European freelance developers, prepared its staff weeks before the full-scale Russian invasion of Ukraine.
Headquartered in Kyiv, the company pledged to support all workers and programmers, issuing a two-month advance on salaries and vowing to pay developers twice a month.
After the war broke out, Lemon.io maintained its commitment, donating all revenue in February and March to the Ukrainian army. Additionally, the company donated a significant sum to "Povernys Zhyvym" ("Come Back Alive"), one of the most trustworthy charities working for the military in Ukraine since 2014, according to The Kyiv Independent. The charity has been providing soldiers with auxiliary equipment, drones, body protection, training and other supplies.
Two employees have even joined the armed forces, says Elena Fabrykant, marketing manager at Lemon.io. "Both the Ukrainian armed forces and the civilians have proven their indomitable courage," Fabrykant told HRD. "While the military men protect our sky and land, the business executives do their best to protect their employees, work on and help the army."
It's a team effort, Fabrykant says, as many employees are engaged in volunteer work. Those abroad are helping to accommodate local refugees and collect money for various foundations. Meanwhile, those in Ukraine are translating articles for the international media, helping children get essential goods, assisting civilians with transport and even making Molotov cocktails to destroy Russian armored vehicles.
"We want the world to know how proud we are of our army, as well as those who stand right behind it doing their part," Fabrykant says.
German HR tech firm HRForecast also has an office in Kyiv, with around 30 employees currently in the country. In January, the company had an emergency call with its Ukrainian team to go over the plan in case of the inevitable. Since the war has escalated, the company has donated medicine, toys, sleeping bags and other desired items, as well as money, to support employees.
Additionally, HRForecast has instructed employees on legislative matters, such as crossing the border and obtaining visas. For those who managed to evacuate, the company has offered free accommodation and transportation to Germany. "We also launched a page on our website to raise awareness, explain the current situation to the world and raise donations that will be transferred to our employees in Ukraine," Maryna Zavyiboroda, content marketing manager at HRForecast, told HRD.