Chief people officer at California-based platform reflects on three decades in HR, challenging inequality, and the tumultuous past two years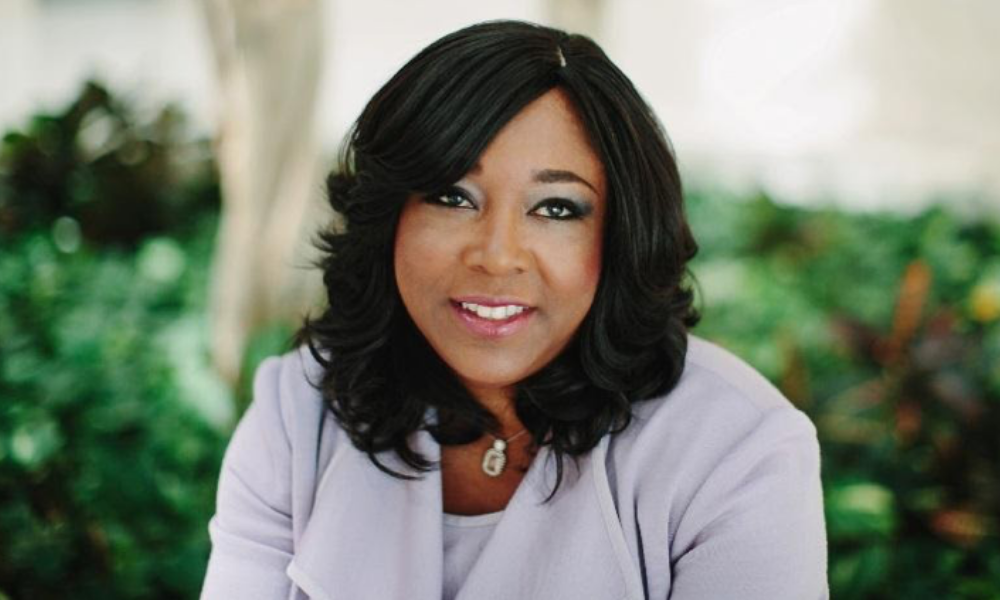 Janice Robinson Burns, a nearly 30-year veteran in the human resources field, joined workforce upskilling platform Degreed at the dawn of the COVID-19 pandemic.
Brought in as chief career experience officer, she advised the California-based company's clients on how to build personalized, purposeful work for their employees. For many of those clients, the top priority was switching to working from home. Fortunately, Degreed's learning experience technology was ideal for organizations that suddenly had to pivot. One in seven Degreed users activated their profile between April and May 2020, Burns says.
With all hands on deck during such a tumultuous period, Degreed's senior leadership team was mindful that employees were working through fear of being infected, concern for the safety of their loved ones and anxiety over the uncertainty of it all. In response, the company introduced a monthly wellness benefit ($75) that employees can spend on anything they need to support their wellbeing, such as Peloton, gym memberships, counseling or massages. Degreed also introduced company-wide time-off periods, in addition to unlimited holiday allowances, to encourage employees to unplug and recharge.
"I've always enjoyed working in HR because of the huge impact you can have on someone's life," Burns told HRD. "But it really feels critical now, to get it right for each employee and to make sure they can do their best work amidst so much uncertainty and change."
Read more: 7 employee engagement strategies to manage mental health
Adaptability has been a constant in Burns' career. Graduating from Wesleyan University with a bachelor's in psychology, she pivoted to teaching fourth graders in a public school in Harlem, a rough neighborhood in New York. That's where she first witnessed the impact of learning inequalities on someone's long-term career prospects.
"It created a new purpose for me that in many ways became my North Star when making important career decisions," Burns says. "I see a future where people can access career opportunities based on their skills, not their credentials or connections. It's a fairer system that improves the diversity of talent, ensures people work on the projects that matter most to them, and that makes workforces more agile."
Passionate about challenging learning inequality, Burns pursued a master's in public administration at New York University. After grad school, she joined MasterCard, rising up the ranks and holding a variety of senior executive-level positions before becoming chief learning officer. In that role, she aligned business strategies with talent development needs to provide learning solutions aimed at transforming the culture, driving business impact, encouraging innovation and improving individual performance. Based on her decades of experience, Degreed appointed her chief people officer this past July.
Burns attributes her success to listening closely to what employees are saying, both formally through surveys and check-ins, as well as via Slack. Degreed has a dedicated 'Ask Me Anything' Slack channel where employees can post questions for the executive team. Based on the comments in that channel, the company instituted the monthly wellness benefit and time-off periods.
"Like all organizations, we've had attrition, but by and large, our workforce is remaining with Degreed," Burns says. "We've achieved this by looking after our people as holistic individuals. You can't achieve your best work if the rest of your life is out of harmony."
In addition, Degreed's Diversity, Inclusion, Equity, and Belonging (DIEB) team has boosted the company's diversity and understanding of different experiences across the organization. For example, females in leadership roles at Degreed increased from 25% to 42% in the past year. Among new hires, gender balance has risen as high as 53.5% and diverse ethnic/racial groups has jumped to 34%.
"This work will continue in 2022 to make Degreed a place where everyone, no matter their background, gender, ethnicity, or orientation, can build a meaningful career," Burns says.
Although tech is a competitive sector for talent, especially during the staffing shortages plaguing the U.S., Degreed remains a fast-growing company with its workforce almost doubling in the past two years. Simultaneously, that workforce has become more global, with people spread across the U.S., Canada, Europe, Australia, India, and Asia.
"My focus in 2022 is to continue to make Degreed a great place to work no matter the location, while protecting work/life balance and being mindful of different time zones and cultures," Burns says.