Co-founder of San Fran-based Blind reveals what Silicon Valley workers are talking about on anonymous social network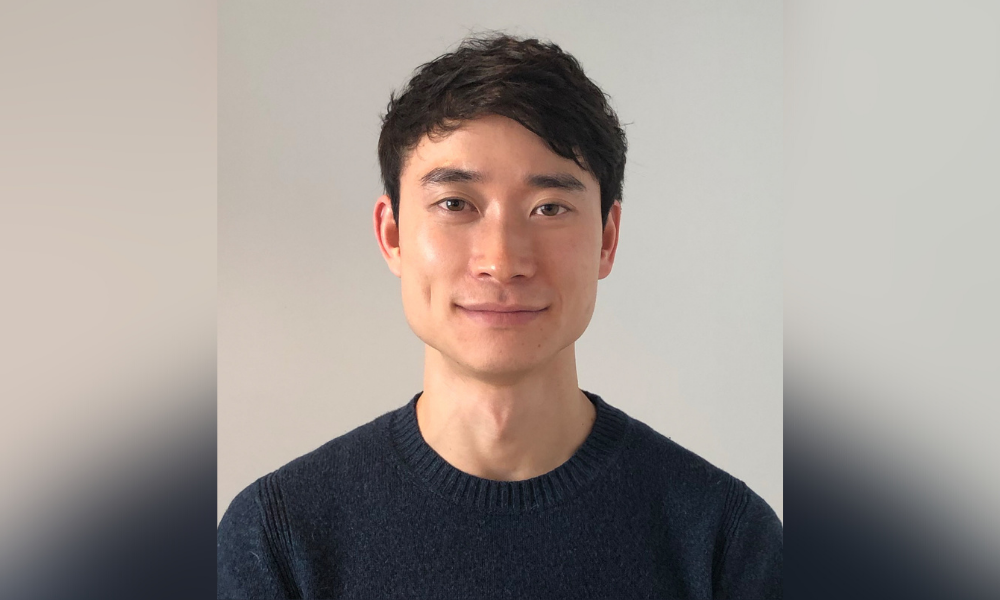 As the biggest companies in the United States combat the Great Resignation, information about their employees is more valuable than ever.
What are workers interested in? What are they concerned about? Which competitors are they considering jumping to?
Employers can find all those answers and more on Blind, an anonymous professional social network with more than five million users. Professionals predominantly in the tech and finance industries turn to the free app to seek career advice and workplace insights, such as compensation figures, company culture, interview advice and sometimes even gut checks for their personal lives.
The platform hosts more than 103,000 employees from Amazon, more than 95,000 from Microsoft, more than 46,000 from Google, about 39,000 from Meta (Facebook) and more than 23,000 at Uber, according to the company.
"You can look into employee-to-employee discussions," says Kyum Kim, co-founder and chief business officer at San Francisco-based Blind. "If we analyze those discussions correctly, they give a lot of insights that won't show up in employee engagement surveys or discussions with HR."
Read more: Google delays U.S. workers' return to office
Sunguk Moon, co-founder and CEO of Blind, was inspired to develop the platform after working for Naver, the biggest tech company in South Korea. At the time, Naver allowed employees to chat anonymously on an in-house channel that has since been shut down. Without having to worry about what your colleagues thought, Moon felt the anonymity let employees be more honest, transparent and helpful.
When Moon joined e-commerce platform TMON, he befriended Kim and shared his idea. "TMON was growing rapidly, going from 10 employees to 1,000 in just two years," Kim says. "As the company expanded, we were seeing the culture change in real time. Now that there were hierarchies and silos, you stopped communicating transparently because of fear of retaliation and judgment."
Instead of relying upon another employer, they decided to build the platform on a personal device, operate it as a third-party and offer it to multiple companies at once. The timing couldn't have been better, as 70% of South Korea had smartphones in 2013, the highest penetration rate in the world, according to market research firm eMarket.
One year later, Kim moved overseas to launch Blind in the US.
"To build an online community, you need a group of people who can talk about a certain topic with each other," Kim says. "It's a virtuous cycle of a group of users creating good content, which they share to bring in more users. For our platform, it's better to have 100 users within one company rather than 10,000 users within many different companies."
With his experience as a sales rep at TMON, Kim understood how to scale teams, build processes and most importantly, network. Targeting Amazon first, he rented an apartment next to the company's campus in Seattle and invited employees to parties and happy hours. He explained how Blind's infrastructure works, especially the importance of hiding users' identities, and asked employees to post content relevant to their peers. As word spread throughout Amazon, Kim became friends with Blind's first 2,000 users.
"The key to Blind is the trust factor," Kim says. "You have to use your work email to sign up. So, when you think about a person working in corporate being asked to put their work email in a new product, there really needs to be a level of trust there."
In order to ensure privacy, not even Kim and Moon have access to users' information. According to Kim, once somebody signs up, their work email is deleted from the system. There are some drawbacks to such heightened security measures, though. Blind is unable to send a newsletter or any other information to users and if you forget your password, there's no way to retrieve it.
"The benefit is that users organically tell other people that Blind is a trusted software," Kim says.
Activity on the platform has exploded during the COVID-19 pandemic. Kim says there's been a huge increase in average sessions per day. While the most popular time periods for engagement were from 8 a.m. to 9 a.m. and 5 p.m. to 6 p.m. pre-pandemic, Kim says the peak time for activity is now 2 p.m.
"With people working remotely, those lunchtime and happy hour discussions have migrated to Blind," Kim says. "Instead of users going on during their commute, now they're logging in during their actual workday. If you have a job and you're looking for another one, you have to come to Blind to know what you're getting into and how to advance your career."