Co-founder of Kashable explains how financial wellness can help HR with recruitment, DEI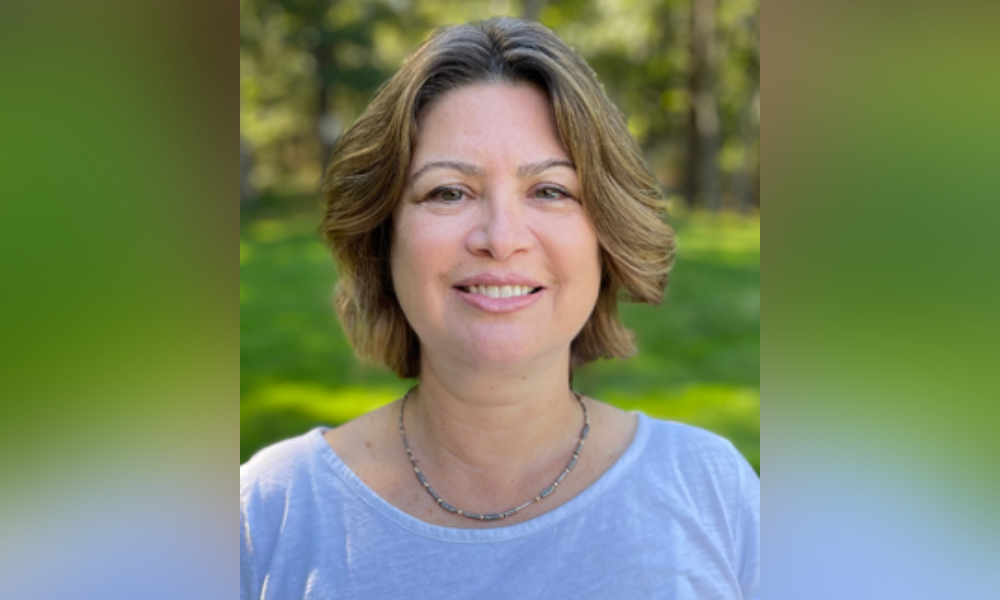 More than one-third (34.8%) of Americans have subprime credit scores, according to Experian.
With FICO scores ranging between 580 and 669, these folks may be subject to scrutiny when applying for credit. It's yet another financial hardship plaguing employees as they already contend with skyrocketing gas prices, historic inflation and crippling student loan debt. The never-ending onslaught is wreaking havoc on workers' mental health, which hinders their ability to perform in the workplace.
Kashable is hoping to be the solution you can offer your employees.
The New York City-based financial wellness company is on a mission to transform the way people access credit and financial services. The goal is to partner with employers to offer low-cost loans for employees. Here's the kicker: the loans are based on an individual's employment history rather than their credit score and are repaid automatically through payroll.
Read more: Financial wellness should be part of your DEI initiative
"People are looking for more from their employer, and financial wellness is part of the expectation," Einat Steklov, co-founder and co-CEO of Kashable, told HRD. "We offer a financial wellness benefit that gets employees enough money to make a difference in their life without feeling the pinch."
Steklov and her business partner Rishi Kumar launched Kashable in 2014, spotting a need in the consumer lending market. With people being evaluated solely on credit scores, they realized there must be a better way to underwrite consumers. Of course, it was intuitive that the people who could afford to repay were the people who have steady jobs. Thus, they've targeted industries like government, unions, universities, hospitals, school districts and business services.
Steklov says that an employee's likelihood of long-term employment is the deciding factor when it comes to giving loans. Kashable doesn't take performance reviews into account.
"In 2014, we had to explain what financial wellness was," Steklov says. "In 2020, we saw a shift as employers suddenly realized that their employees are one paycheck away from a complete disruption of their livelihood. In an attempt to get people more cash quickly, there was some relaxation in borrowing from retirement plans. People took advantage and borrowed while the stock market was at rock bottom. But then the market came back roaring and people weren't able to put their loans back, so they lost this whole game. Overall, employers are aware of how dangerous it is to borrow from your retirement plan."
According to the company, more than 82% of employees have used Kashable to prevent them from borrowing from their retirement plans. Meanwhile, half of borrowers use Kashable as a debt management tool, while the other half use Kashable for emergencies, like repairing their car or covering out-of-pocket medical expenses. More than half (55%) of employees who have access to Kashable cite the platform's resources as having been helpful in improving their financial literacy.
Overall, 90% of employees agree that Kashable has helped to reduce their financial stress.
In addition to loans, the firm has other features, such as financial coaching, webinars, credit monitoring and a library full of answers to commonly asked questions, that keep financial wellness top of mind.
Although Kashable sounds like a great benefit to offer employees, Trav J. Walkowski, head of people at Mountain View, CA-based tech firm Activeloop, wonders about the limitations. "If they are very small loans, then it would be more like a payday loan - potentially very predatory," Walkowski told HRD. "If they are larger loans, what are the terms? Also, what about unverifiable employment? Things like being self-employed or working somewhere like Employmetrics that doesn't verify. The idea is promising, but I see a lot of potential issues with it as well."
Steklov also emphasizes the benefits of including Kashable in your company's diversity, equity and inclusion (DEI) strategy. "Part of that inclusion is participation in financial services," Steklov says. "Whereas traditional banks and financial institutions just aren't there yet, Kashable is equipped to deliver more inclusion. About 50% of our applicants are minorities, which is much more than the population."
In terms of representation, corporate boards have made progress with Black directors being appointed to fill 535 board seats, bringing their total to 1,919, according to ISS Corporate Solutions. Black people now represent 7.4% of directorships among companies in the Russell 3000 Stock Index – an increase of nearly 40% compared to 2020 figures. And in terms of equality, hundreds of founders, CEOs and investors have launched a coalition called Organizations for Pay Equity Now (OPEN Imperative) in hopes of ending the gender pay gap among pre-IPO start-ups by 2027.
While equal pay and equitable hiring practices are certainly important, leveling the playing field in terms of economics and finances can impact employees in the long run, as well as future generations of their family.
"While HR teams deal with the issue of trying to recruit and retain, Kashable provides a practical solution by offering these benefits and features," Steklov says. "Our survey results indicate employees are more likely to stay with their employer when they have access to Kashable."