The initiative comes on the heels of USWNT stars reaching a landmark settlement over unequal pay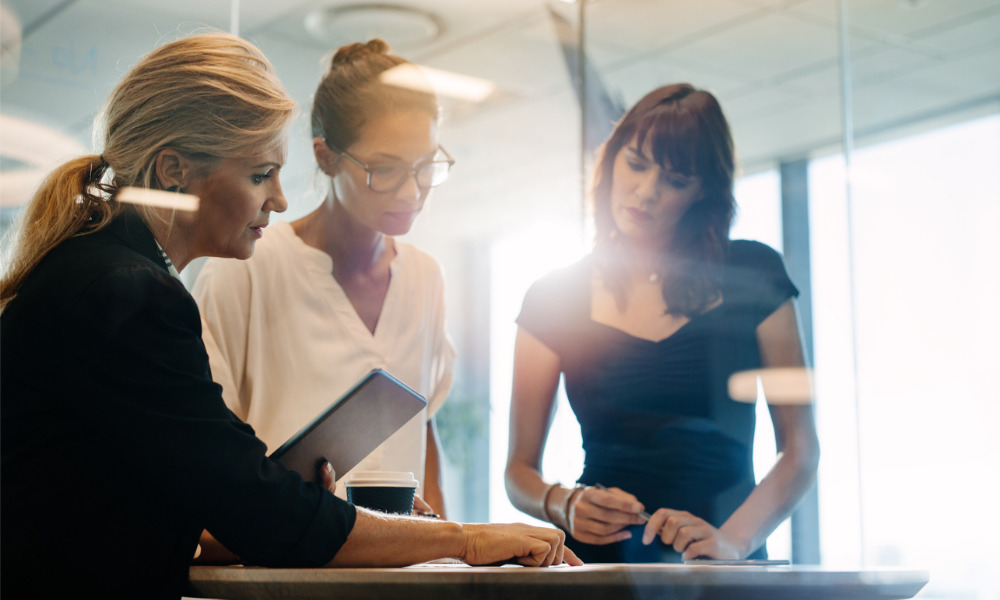 More than 200 founders, CEOs and investors have teamed up to launch a new coalition called Organizations for Pay Equity Now (OPEN Imperative) in hopes of ending the gender pay gap among pre-IPO start-ups by 2027.
The initiative will provide members with a confidential audit of members' gender pay equity performance.
"What's so exciting about working with pre-IPO companies is these are the fastest-growing companies in the world," Emily Sweet, lead of OPEN Imperative, said in a panel Monday, according to a CNBC report.
"These are the future CEOs and founders of larger enterprises and if they can start baking in these practices from the ground up at these early stages, it will continue to grow with the company and continue to make [an] impact."
The OPEN Imperative launch came just weeks after women soccer stars in the United States reached a landmark $24 million settlement with the U.S. Soccer Federation over unequal pay with men's team players.
Read more: Why employers should include salary range in job listings
OPEN Imperative members vow to reduce the pay gap by 60% in its first year of operation. When employers are transparent about their expenses, financial goals and bottom line, workers purportedly feel a greater sense of security and commitment at work, according to a previous report. OPEN Imperative shares this belief.
"Expose the gap so you can actually activate some change," said Thanh Nguyen, OPEN Imperative founding partner and CEO and co-founder of OpenComp. "When you bury the data or you don't seek the data out, then you're not going to do anything with it."
Sharing pay ranges upfront and not asking candidates about salary history will also help address the issue, according to the coalition. Over 45% more APAC-based firms or 148 companies disclosed their pay gap in 2020, which was a jump from just 102 company reports the year before, according to a previous report.
Norway had a minimal gender pay gap of 7.1%, according to another study. Meanwhile, male employees are twice as likely to be more highly paid than women in Australia, according to a study from the Workplace Gender Equality Agency (WGEA), with men earning more than $120,000 a year than women.
On Aug. 30, 2021, Australia marked Equal Pay Day, signifying the 61 extra days women in the country must work on average to receive the same pay as men. That year, WGEA announced the gender pay gap had gone up by 0.8% compared to the six months prior and sat at 14.2%. The disparity equates to a gap of $261.50 per week between women and men, and a total of just over $13,000 in the last financial year. Recently, a new bill was read in the Australian senate that would amend its Fair Work Act 2009.
The difference between full-time earnings between women and men in Australia is at an average of $255 per week, the WGEA said this year, based on its calculations on the latest figures from the Australian Bureau of Statistics (ABS). This is equivalent to a 13.8% gender pay gap, a 0.4% percentage decline from the previous 14.2%, said WGEA in a statement, making it the second-lowest national pay gap in the last 20 years.