More than a dozen California companies, including PayPal, Salesforce and Cisco, should be concerned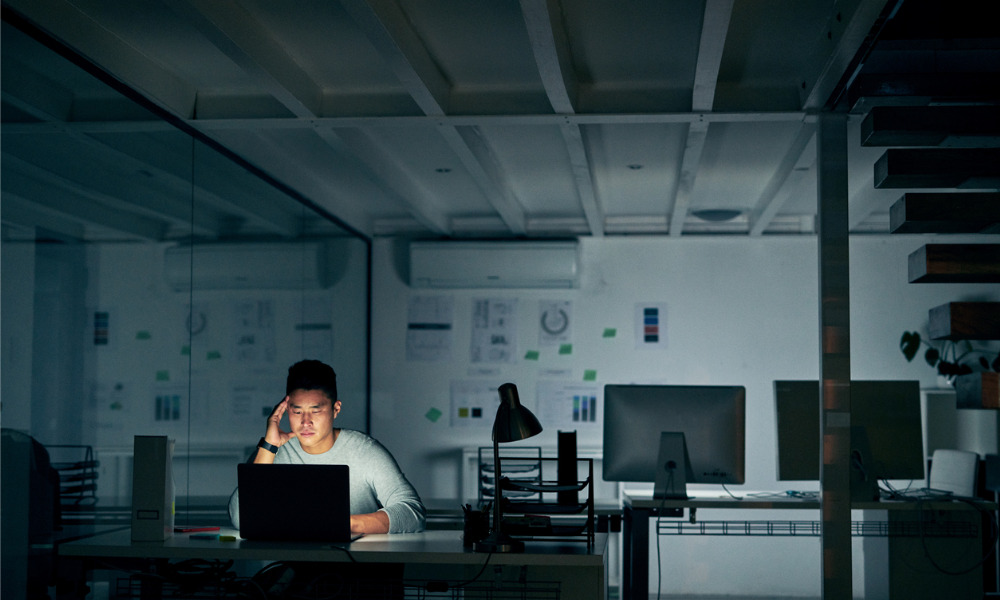 The Great Resignation may be hitting California harder than most.
More than a dozen companies in "The Golden State" may see the majority of their workforce leaving in the next three months, according to a recent survey from Blind, an anonymous professional social network with more than five million users. Professionals predominantly in the technology and finance industries turn to the free app to seek career advice and workplace insights, such as compensation figures, company culture, interview advice and sometimes even gut checks for their personal lives.
As many as 80% of tech workers are considering looking for another job, and more than half have actually applied for one in the past month, Blind reported. Almost three quarters (74%) of tech professionals have communicated with a recruiter and nearly half (49%) have already interviewed with another company in the past month.
Of the California companies on the list, San Jose, CA-based PayPal has the most reason to worry: 95% of respondents currently working at the company are considering jumping ship, and 91% have spoken with a recruiter. It's no surprise that Better.com also has 95% of respondents looking for the exit, especially after the online mortgage company laid off roughly 900 employees just before Christmas via Zoom. Last week, the New York City-based firm announced an additional 3,000 layoffs.
Read more: CEO reveals the one question he asks all job candidates
Palo Alto, CA-based VMware should also be concerned. Nearly nine out of 10 employees (88%) are thinking about leaving the company and 84% have interacted with a recruiter in the last month. In addition to VMware, headhunters seemed to have the most success with their job pitches at Amazon, San Jose, CA-based Cisco, Expedia, SAP and Wayfair – companies whose employees had a higher-than-average response rate than others in Blind's analysis.
More than half of respondents (51%) at both Sunnyvale, CA-based LinkedIn and San Francisco-based Salesforce had gone on interviews in the past month. "This is a shift of control to the workers. It's more aptly named 'The Great Career Upgrade.' People are getting better jobs," said a verified Salesforce professional on Blind.
Despite a more tumultuous environment at Mountain View, CA-based Google in recent years, the tech juggernaut came in last on the list with 59% of respondents considering departure. Google had relatively low scores across the board: 57% had contacted a recruiter, 37% had applied for a job in the past month and only 28% had interviewed.
Other California companies with more than half of respondents considering another job include Santa Clara, CA-based Intel Corporation, Cupertino, CA-based Apple, San Francisco-based Splunk, San Francisco-based Twilio, San Francisco-based Twitter, Menlo Park, CA-based Meta (Facebook) and San Francisco-based Uber.
The COVID-19 pandemic has forced people to reevaluate their priorities, and as a result, they're seeking greener pastures. Employees want higher salaries, better working conditions, greater work/life balance and more opportunities to advance their career. With the scales tipped in favor of labor, employers are scrambling to fill positions.
In order to compete for talent during the nationwide staffing shortage, West Coast-based tech companies, especially those in Silicon Valley, are increasingly seeking talent away from the West Coast. The percentage of West Coast companies' job postings throughout the United States jumped to 43% in 2021 from about 30% at the beginning of 2019, Bloomberg reported, citing data from The Conference Board. The percentage of computer and mathematical job postings also increased to over 40% in October 2021 from more than 30% in April 2020 and around 35% in October 2018.