With 89% of employees preferring remote work, flexibility is the greatest benefit an employer can offer, according to the SVP of NorthStar HCM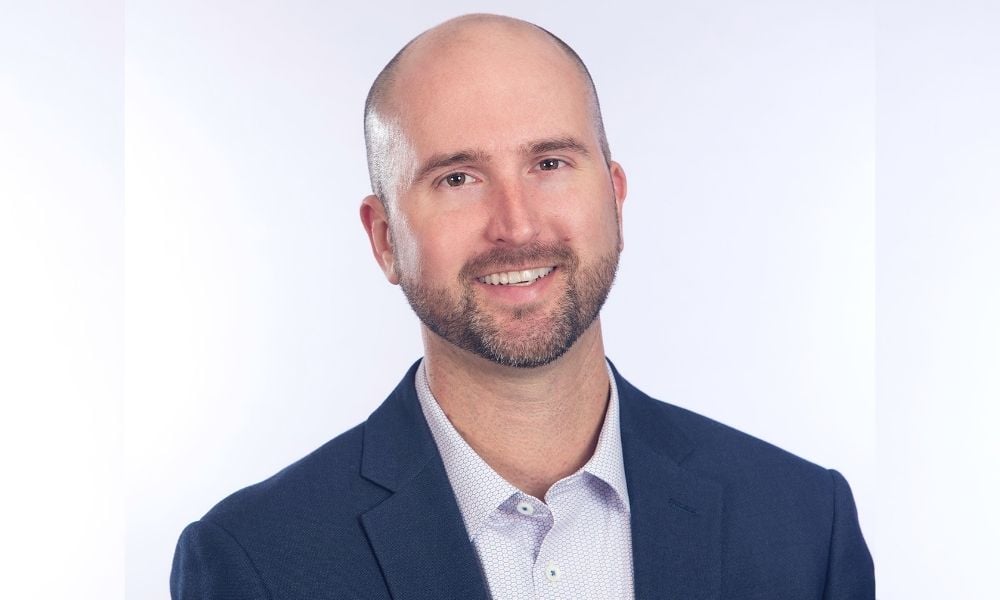 If you're trying to compete for talent in this extremely tight labor market, you'll have to offer candidates the ability to work from home.
According to the November 2021 Labor Market Report, 89% of employees prefer a role with remote options. In other words, employers that offer such flexibility will capture 96% of the labor market while those that don't will lose out on 58% of candidates. The analysis, which is based on data from more than 30,000 workers in the United States, was conducted by San Francisco-based PRO Unlimited, an integrated workforce management platform provider.
"From an access to talent perspective, a cost perspective and a timeliness perspective, there are so many benefits to remote work for both the worker and employer that I don't see a way that we go back to anything like a 9-to-5," Dustin Burgess, senior vice president of NorthStar HCM, the consulting and business intelligence division of PRO Unlimited, told HRD.
Employees in the technology industry, such as those working in Silicon Valley, seem to desire the "WFH" lifestyle more than those in any other field. Roughly two-thirds of tech employees (66%) said they prefer working remotely full time, and 34% said they would only accept a full-time remote role. Just over 60% of network engineers and 47% of software engineers shared the same sentiment.
The most popular reasons for wanting to work remotely are not having to commute (88%), saving money (71%) and having greater control over one's schedule (67%), according to the report. "Before COVID-19, employees treated remote work as a benefit, but in many cases, it's become table stakes," Burgess says.
Read more: intelliHR CEO: 'COVID made businesses realize employees are people'
Of course, there are other ways to sweeten the pot. After healthcare and retirement plans, benefits such as parental leave, holidays and tuition reimbursement topped workers' rankings of most valuable employment benefits, according to the report. Soft perks such as gym memberships, phone plan discounts and pet insurance ranked low.
"We're seeing clients get creative and aggressive in this space, and it all plays a role in attracting and retaining talent and really crafting an employer's brand in the market," Burgess says. "With this global competition for talent, offering different types of enhanced benefits can make a big difference in the overall employee experience. It's just understanding which ones are more likely to move the needle versus which ones are more 'nice to have' items."
Employees are also migrating to lower-cost areas, with one in five workers having relocated or are planning to during the pandemic, according to the report. Workers making more than $65 per hour accounted for more than a third (36%) of relocations. Contrary to popular belief, workers aren't leaving California in droves – only 34% have moved out of state since the pandemic began. Meanwhile, 66% have simply moved to a different city in the state.
"We're seeing an exodus from some of the big markets like San Francisco to lower cost markets like Sacramento or the suburbs outside it," Burgess says. "People might have wanted to live in some of these destination locations before, but work required them to be in the San Francisco Bay area. That's not the case anymore."
Perhaps workers shouldn't move too far from the office, though. After all, a hybrid work schedule seems to be the way of the future. What exactly that entails varies across companies, but Burgess says the common concept among his clients in the tech, pharmaceutical and financial services industries is three days in the office and two days working remotely.
"You'll still need to leverage office space," Burgess says. "Maybe a worker needs additional support or somewhere to have face time with a client. Maybe there will be times you'll want to bring a team or department in to collaborate or train. Having that space available when you need it will be valuable to your business."