Looking to automate or improve your organization's HR payroll processes? Explore your options – check out our list of the best payroll software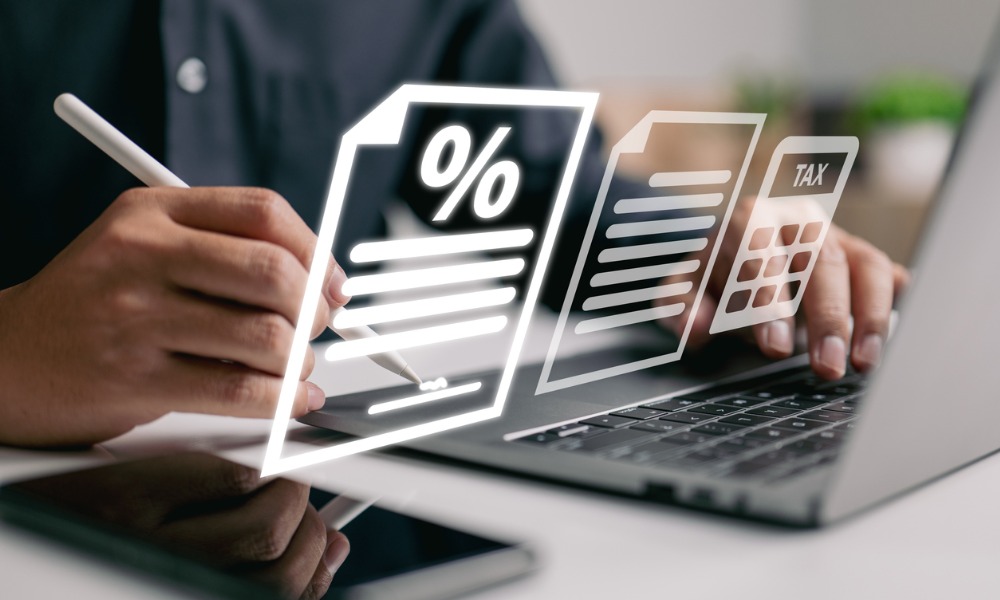 Looking for tools to help create efficiency in your organization's HR processes? Your search ends here. We've compiled a list of the 10 best payroll software to help you make your choice. We'll give you an overview of each software, highlight some of its features, then provide the link to a more comprehensive review.
Here's our list of 10 best payroll software, listed in no specific order:
Paychex Flex is a no-frills, affordable payroll system, making it one of the best payroll platforms for small businesses that cannot afford a cloud-based payroll management system.
With automated payroll tax calculation, payment, filing, and reporting tools at a lower price point than other HR platforms, Paychex Flex is best suited as payroll software for small businesses.
Paychex Flex is one of the most user-friendly, adaptable payroll systems for small to medium-sized businesses. The platform offers excellent payroll management solutions and reliable, around-the-clock customer support. Users can expect to handle running payroll tasks without navigating complicated processes.
Other features:
Payroll management: This easy-to-use, intuitive central hub allows HR to process payroll and benefits. Paychex Flex processes payroll accurately and in accordance with state and federal regulations.
Self-service feature: Employees can log in to the system to process any leave credits or benefits, view their payroll information, chat with payroll staff in real time, and do their taxes.
Analytics: Paychex Flex allows business owners to view customized reports on operating costs, efficiency, and performance.
To know if it's the best payroll for your business, view Paychex Flex's full review.
This is a payroll software that stores employee data in remote servers via the internet and cloud computing technology. GreytHR was developed by Greytip Software, a company based in India.
GreytHR is a customizable payroll software particularly useful for businesses based in India and the Middle East. GreytHR is compliant with these countries' labor regulations, making it one of the best payroll software for that region.
Some of its main features include:
Comprehensive payroll management: GreytHR has a variety of features to handle payroll management including employee attendance tracking, leave, reimbursements, tax compliance and other relevant data.
High customizability: GreytHR can be custom-made to suit an organization's needs, from tracking employee attendance, tardiness, and leave. Its payroll module can be configured to handle different salary structures, salary deductions, taxes, and statutory compliances.
Comprehensive report generation: Users can generate thorough reports on all facets of payroll and HR management, which may then be downloaded via the platform or saved as a PDF.
Unique statutory compliance: GreytHR comes pre-programmed to comply with all the laws and regulations on salaries and wages, separation pay, taxes, and other deductions in India and the Middle East. The company updates the system regularly, ensuring it remains compliant with the latest statutory regulations.
Read our GreytHR review to find out more.
TriNet is a comprehensive human resources and payroll solution for small and medium-sized businesses. As it's cloud based, TriNet can manage payroll, employee benefits, compliance, and risk mitigation.
TriNet offers a number of features users may not find in other payroll systems. There are many benefits of payroll software, but TriNet has a few more:
Comprehensive payroll management: Payroll processing is online and includes an auto-deposit and auto-debit function – no need for bank runs, so you save on time. Paperless payroll transactions, electronic W-2 document preparations and e-payment stub issuance are also possible with TriNet.
Employee self-service: Employees can request holidays, clock in and out, and enroll in direct deposits at banks other than the company-designated bank for their pay.
Complete payroll for employee lifecycle: The HR department can manage the payroll of every employee throughout every milestone at the company: from their start date, to promotion, until they leave the company.
For more reasons why TriNet made it to our best payroll list, read our TriNet review.
Netchex is a Human Capital Management (HCM) platform that lets HR staff oversee every aspect of an employee's stay in a company. Usable by any internet-enabled device, employees can also access vital information like their payroll, attendance, benefits, leave requests, and tax documents via a self-service portal.
Netchex offers a variety of features that benefit businesses of any size. Here are some of its notable features:
Inter-operability with other platforms: Netchex can be used with other HR and payroll systems for increased efficiency. There's a list of other systems that can be integrated with Netchex.
Various pay options: Employees can go for a direct deposit, pay card, or paper paycheck, regardless of whether they're salaried, part-time, remote, or seasonal.
Automated tax compliance: Netchex offers automated tax calculations, reporting, and filing. The platform can generate quarterly tax statements and preview W2 forms to help businesses keep accurate and updated tax records. In keeping with state and federal regulations, Netchex also makes reports on new hires.
Accurate tax verification: This feature computes employees' taxes accurately and ensures that employees are paid wages that are appropriate for their location.
Read our Netchex review for more on one of the best payroll tools today.
Ceridian Dayforce is an HCM platform that uses cloud technology to integrate common HR functions like payroll, benefits, talent management, and workforce management. The platform is a good example of how payroll software works, but is designed to create a better employee experience.
Some of the features of this platform can be taken as a good answer to "what does payroll software do". Here are some unique features of Ceridian Dayforce:
Unified global payroll: HR teams can manage the payroll process at a global scale. Business owners with international operations can support their payroll across 160 countries via Dayforce's single, unified platform. The platform also ensures offices remain tax-compliant in their host country.
Talent and workforce management: Ceridian Dayforce has a talent management feature to enable businesses to develop competent and skilled teams, so employees can align and track their professional development for company growth. Meanwhile, workforce management lets business owners create schedules based on relevant data.
HR services: Apart from the payroll solutions, Ceridian offers a host of support services. This includes HR departments that handle payroll, benefits administration, time tracking, education, and other HR functions.
What makes Ceridian Dayforce one of the best payroll software? Check out our Ceridian Dayforce review.
Justworks is a cloud-based payroll software that automates tasks like paying employees. The platform also offers HR tools that are up to industry standards, along with competent customer support that's available 24/7.
Justworks offers simplicity and ease of use, with some features not found in other business payroll software:
Benefits and insurance tracking: Employees can include their health insurance plans in their benefits package, and use the platform to track it. Justworks is partnered with many benefits providers, so even small businesses can get benefits packages at affordable rates.
Streamlined hiring and onboarding: Justworks makes hiring and onboarding easier, even in a hybrid or remote workplace. Its many tools and resources can help your organization build the team you need, in keeping with state and federal laws.
Simplified payroll: Complex payroll tasks are easier and more cost-efficient with Justworks. Business owners can pay employees via direct bank deposits at flexible pay periods. Justworks can also ensure that W-2 forms and tax returns are compliant with state and federal regulations.
For more reasons why Justworks is among the best payroll tools, read our Justworks review.
SurePayroll is a platform that simplifies payroll processing and ensures tax fulfillment. The "Sure" part of SurePayroll is a feature that ensures tax compliance and payment of the appropriate taxes.
Apart from user-friendly navigation, 24/7 customer support and other features that come with most payroll software, SurePayroll offers:
Proprietary app: Using an internet-capable device, the SurePayroll app lets users see their payroll from anywhere. Businesses can let their employees have instant access to their PTO requests, pay stubs, taxes and other relevant data.
Tax handling: SurePayroll provides accurate and reliable tax computations and filing services, freeing HR departments to do other tasks. The platform also offers a 100% guarantee for tax filing and tax payments, protecting businesses from tax errors or issues.
HR services: The platform simplifies HR management by handling workers' compensation, 401k coverage, and health insurance in a partnership with PayChex. SurePayroll can also help small business owners make informed hiring decisions; the platform can help HR with pre-employment screening and background checks.
Is SurePayroll truly among the best payroll systems? Get to know more about SurePayroll in our review.
This is a cloud-based HR and payroll software from Heartland, a company that offers point-of-sale software, payment software, retail software, and HR solutions. Heartland Payroll manages payroll, payroll taxes, and gives out tax forms to employees come tax time.
Heartland Payroll offers some features that HR departments will find useful:
Affordable Care Act (ACA) Compliance: This is ACA-compliant software that helps businesses provide the appropriate level of insurance for both full-time and part-time employees. The software also helps simplify compliance and avoid penalties while lessening administrative tasks.
HR Support: This centralized hub lets HR departments post updates and HR resources like the company handbook, HR policies, forms, templates, and checklists. Heartland HR Support can even send email updates such as court decisions or changes in laws that may affect operations.
Recruiting Software: Part of Heartland Payroll is Heartland Hire, a dashboard that lets HR recruit, track applications, and onboard new hires with ease. Job postings take only a minute, and the software simplifies hiring with templates and automated email replies.
Read our Heartland Payroll review for more.
Gusto Payroll is a user-friendly system that lets businesses handle payroll, perform automatic tax filing and identify tax credits with just a few clicks. Off-cycle payrolls are at no extra charge, making it an ideal payroll solution for small or medium businesses.
Gusto Payroll has a comprehensive suite of features that include state tax registration in all 50 states, international contractor payments in 120 countries, automatic tax calculations, time tracking that's synced with payroll, and direct deposit capabilities.
Other features:
Automated tax filing: Gusto Payroll can calculate and file taxes with the appropriate government agencies and handle W-2, 8974, 940, 941, and 1099 forms. Other platforms may charge for this, but Gusto offers it at no extra cost.
Contractor payments: Companies that employ foreign contractors can easily pay them with Gusto. The platform even offers automated filing of 1099 forms at year's end.
Learn more in this review of Gusto Payroll to see if this is the best payroll system for your company.
OnPay is a secure cloud-based payroll system that lets businesses pay employees accurately and timely. Payment can be made from virtually anywhere with an internet-capable device.
What makes OnPay unique and worthy of a slot on this list of best payroll tools? It doesn't have an app – all the software's features are easily accessed by any device with a stable internet connection. Other noteworthy features include:
Automatic tax filing: OnPay lets employees and business owners file their taxes with 100% accuracy. OnPay withholds taxes due on each pay run, then makes the appropriate tax payment and fills out Forms 940 and 941. Both W-2 and 1099 contractors receive year-end tax forms from OnPay.
Special services: With OnPay, non-profits, restaurants, farms, and religious organizations can have multiple pay schedules, and organize reports by role, location, or department.
Custom payroll reports: This feature allows users to make and save customized payroll reports, which can include data that shows which metrics need improvement for a better bottom-line. Reports can be filtered according to employee type, department, or location, then seen in real-time, made into a spreadsheet or PDF, or exported to an accounting software.
To sum things up, the best payroll software for your organization is what suits your specific needs. After having gone through this list, come up with your own shortlist, read the more detailed reviews, then contact the provider for costings or a free demo.
We hope that our list has given you great options for improving your company's HR processes. Visit our HR Software Reviews page for more ideas and insights.
Which payroll software from this list is the best for your organization? Let us know in the comments: