Read our Oracle PeopleSoft review to determine if this is the right Payroll software for your company's needs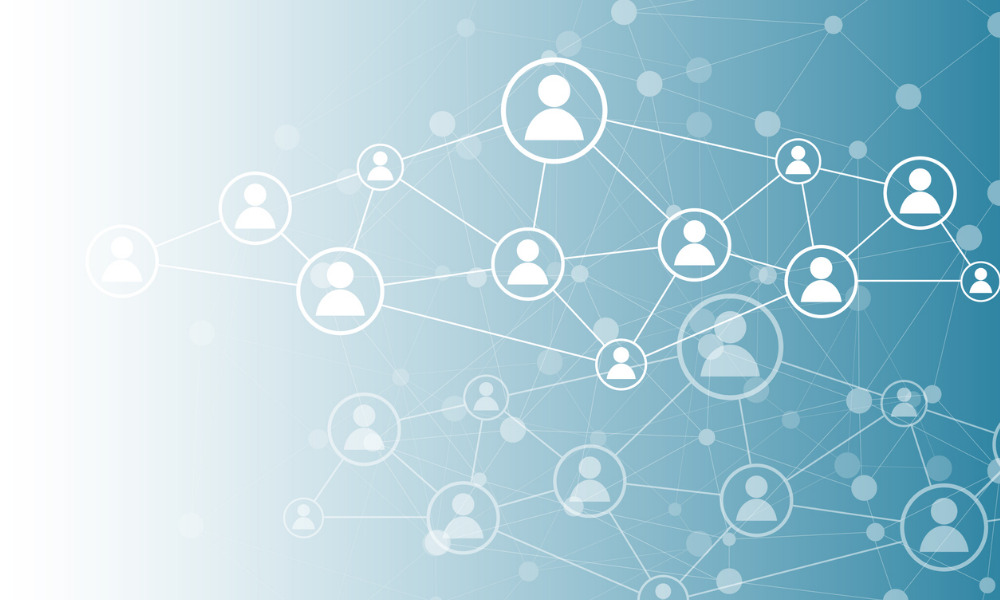 Designed to address your business' complex people management requirements, Oracle's PeopleSoft is a cloud-based human resources management system (HRMS) software that provides comprehensive business and industry solutions towards small- to large-sized organizations by increasing productivity, accelerating performance, and providing a lower cost of ownership.
Using its modern, intuitive user-interface and functionality, PeopleSoft is also faster, cheaper, and easier to run and maintain HRMS software compared to other similar web-based human resource (HR) platforms in the market.
In this Oracle PeopleSoft review, we will discuss how Oracle PeopleSoft's myriad of features can be beneficial to your business' needs, which HR solutions your business can take advantage of to simplify your complicated management-related tasks, and what Oracle PeopleSoft offers to make your people management processes easier and quicker.
Committed to delivering a different user experience, Oracle PeopleSoft is an integrated enterprise-level HRMS that offers a wide range of workforce management applications as well customer relationship management, financials and supply chain management, and enterprise performance management applications that can suit any and all business processes.
Using Oracle Cloud, Oracle PeopleSoft can also grant you access to a range of business applications under the Oracle software brand such as PeopleSoft Selective Adoption, Application Engine, Human Capital Management (HCM), Deployment Framework, PeopleTools, and Development and Testing — tools that you can use to simplify materials, payroll, and communication management processes, to name a few.
Providing all of the HRMS tools that your business needs, Oracle PeopleSoft lets you choose your most critical business tasks efficiently and effectively through its highly customizable tools and technologies. Other than streamlining and tracking several HRMS-related processes, Oracle PeopleSoft lets you organize employee information, departments, tasks, and employee benefits.
Through Oracle ERP Cloud and Oracle PeopleSoft, applications and tools for management systems in different business processes were integrated towards its standard human resources and finance applications. Materials management, specific industry-related applications such as automotive, communications, and higher-education related fields, and the ERP software package also can be found within Oracle PeopleSoft's various product features.
Oracle PeopleSoft also offers the following critical business applications, such as but not limited to:
PeopleSoft Selection Adoption 9.2: Enables consumers to choose and select the updates to Oracle PeopleSoft that they want to install, as well as schedule when their business should apply them to your computers.
PeopleSoft Application Engine: Creates and tests online batch programs that may require Oracle PeopleSoft to do high-volume processing.
PeopleSoft Deployment Framework: Enables easier transfer of data and information to virtual systems in Oracle ERP Cloud, as well as migrating data from PeopleSoft Development and Testing to the Oracle ERP Cloud.
PeopleTools: Lets users customize objects to meet their business needs within the Oracle PeopleSoft platform as well as enable integration with Oracle PeopleSoft Business Objects.
PeopleSoft ERP within Oracle ERP Cloud: Through web- and cloud-based platform Oracle ERP Cloud, users can access PeopleSoft online as well as launch other PeopleSoft applications like PeopleSoft HCM that businesses can use in their day-to-day tasks.
Who uses Oracle PeopleSoft?
Designed for small- to medium-sized businesses, Oracle PeopleSoft can help human resource managers with their daily functions and back-office operations within its robust feature-rich platform.
Combining feature-heavy technologies and functionality, managing several business departments can be quicker and easier for businesses that just need a simple yet comprehensive HRMS solution.
Industries that are served by Oracle PeopleSoft include, but are not limited to:
Healthcare
Public sector
Education
Research
Professional services
Financial services
What is Oracle PeopleSoft used for?
Managing human resources is easier with the various applications that Oracle PeopleSoft offers for its multitude of customers. Applications such as, but not limited to, are offered by Oracle PeopleSoft to its various customers to make human resource-related business processes quicker and easier.
Human resource management systems (HRMS): Other than payroll management, HRMS can allow the HR department to track hiring and recruitment, onboarding and offboarding, manage timesheets and employee information, and update data such as benefits and leaves, compliance documents, and tax declarations.
Customer relationship management (CRM) system: Organizing and managing sales and marketing processes with Oracle PeopleSoft's CRM allows marketing and advertising departments to use data from generated reports as well as monitor sales analytics, marketing metrics, customer conversion, purchases, and satisfaction through monitoring tools.
Financials and supply chain management (FSCM) system: Enables users to perform inquiries, review evaluation results of suppliers, input project balances, and modify team tasks to organize and perform mass transactions and eliminate the need for multiple spreadsheets.
Enterprise performance management (EPM) system: Used for identifying reports and control settings for processing reports, EPM helps in streamlining operations management processes across different departments.
Business process management (BPM) system: Lets users schedule orders and workflows, automate processes to free more time for your employees, and tackle select salesforce tasks using Salesforce Service Cloud.
To know more about how the platform is used, the following video allows future employees and employers to navigate the Oracle PeopleSoft platform:
Is Oracle PeopleSoft an ERP?
Yes. Oracle PeopleSoft can be considered an enterprise resource planning (ERP) software, for the purposes of our editorial edict we have classified it as HRMS software. Oracle PeopleSoft comes with a standardized HR process that can match any and all business organizations, regardless of size. Using its Software Engineering Workshop (ERL), users of Oracle PeopleSoft can adapt and transform PeopleSoft into the ultimate HR solution thanks to its various customization tools and modules.
Oracle PeopleSoft, compared to Oracle ERP Cloud, is an "on-premise" architecture HRMS solution. This means that the platform cannot be accessed remotely through the Internet. Users can pay a subscription fee to acquire the software license from Oracle PeopleSoft.
Is Oracle PeopleSoft outdated?
No. Oracle PeopleSoft still has a number of updates in store for Oracle PeopleSoft and its integrated platforms. Although it was announced that Oracle is unequivocally committed to supporting and developing Oracle PeopleSoft through their Lifetime Support until 2034, this is only a soft date for an eventual software shutdown.
Due to a large number of ERP and HRMS software going into web- and cloud-based platforms (such as Oracle ERP Cloud), PeopleSoft has been expected to retire despite the on-premise software architecture and licensing system becoming less of an industry standard.
What kind of company is Oracle PeopleSoft?
With a proven 25-year history in HRMS solutions, Oracle PeopleSoft caters to tens of thousands of organizations worldwide - servicing over 5,000 customers on its ERP solutions alone. Oracle PeopleSoft continues to be one of the leading ERP solutions in the market as well as an HRMS solution that your business will definitely take advantage of.
Headquarters address: 5815 Owens Drive, Pleasanton, California, 94588, United States
Year established: 1987
Size (number of employees): 5000+ employees as of 2022.
Office locations: Austin, Texas (Oracle main headquarters), and over 60+ locations around the world.
Key people: Lawrence J. Ellison (Chairman of the Board, CTO), Safra A. Catz (CEO, Oracle), T.K. Anand (EVP, Analytics), Colleen Cassity (Global Head of Oracle Social Impact), Jon Chorley (Chief Sustainability Officer), Mary Ann Davidson (Chief Security Officer), Jae Evans (Global CIO, EVP)
Founded in 1987 by Ken Morris and David Duffield, PeopleSoft was a client-server version of Integral Systems' human resource management software (HRMS) package solution that specialized in catering to the human resources (HR) needs of small- to medium-sized businesses. Leaving Integral Systems to co-found PeopleSoft, Duffield established itself near Integral Systems in Walnut Creek, California to offer a fully integrated, robust client-server HRMS application. With PeopleSoft releasing its version 1, in late 1989, PeopleSoft expanded its range of products to include modules for financials, distribution, and manufacturing.
After its acquisition of various smaller software companies, such as a merger with rival JD Edwards and Red Pepper, PeopleSoft assimilated JD Edwards' software World and OneWorld. Rebranding OneWorld into PeopleSoft EnterpriseOne, PeopleSoft applied JD Edwards' robust Configurable Network Computing architecture to shield users from malware from both the operating system and the database back-end.
Are Oracle and PeopleSoft the same thing?
Yes and no. Following the tumultuous merger between Oracle Corporation and PeopleSoft, Oracle acquired PeopleSoft for approximately 10.3 billion USD in December 2004. After the acquisition, Oracle changed the JD Edwards products (PeopleSoft EnterpriseOne and PeopleSoft World) into JD Edwards EnterpriseOne and JD Edwards World.
However, following the merger, Oracle PeopleSoft as an HRMS began to receive fewer updates on its PeopleSoft applications. Instead, Oracle Corporation focused on its own cloud-based software products as well as integrating PeopleSoft into its various other software.
In 2015, Oracle launched Oracle PeopleSoft ERP (enterprise resource planning), a platform that allows its users to track time and labor scheduling, employ manager-and-employee self-service tools, and use safety and security tools to better serve your business' HR needs.
How many companies use Oracle PeopleSoft?
Some of the well-known small- to medium-sized businesses and organizations that uses Oracle PeopleSoft include:
Sandia National Laboratories
ADT, Inc.
NYU Langone Health
AutoZone, Inc.
Commonwealth Bank of Australia
Hyatt Hotels Corporation
Securitas Security Services USA, Inc.
The University of Colorado
Who are the competitors of Oracle PeopleSoft?
With an ever-changing digital work landscape, HRMS solutions and platforms have transitioned towards automation and cloud-based services. Although Oracle PeopleSoft is a well-known HRMS solution, there are other competitors in the business support industry that can be a better fit for your HR support needs, such as:
Although more and more HRMS solutions are using web- and cloud-based platforms and mobile applications to help businesses to do their HR-related tasks much faster and quicker, Oracle PeopleSoft has been constantly updating their on-premises software to give your business the most functional, user-friendly, and highly customizable HRMS tool available.
The tool can be the right HRMS for companies that want an on premise solution that is not cloud based, possibly for the purpose of increasing the security around sensitive employee data. The app also features a number of plugins that companies can choose to add, offering greater flexibility For what you actually get installed for your company. Just be sure not to get more than you need and this could indeed be the right tool for your company.
You can read more in our article on what HRMS systems are to help you decide is they're right for your company if you feel you're not quite ready. If you'd like to look at even more options, visit our HR software reviews page for a wide variety of HR software tools.
Do you have any experience using the Oracle PeopleSoft platform? Share your own Oracle PeopleSoft review in the comments box below.
Related stories