Unlock the potential of your workforce with the right tools. Here's our list of the ten best employee engagement software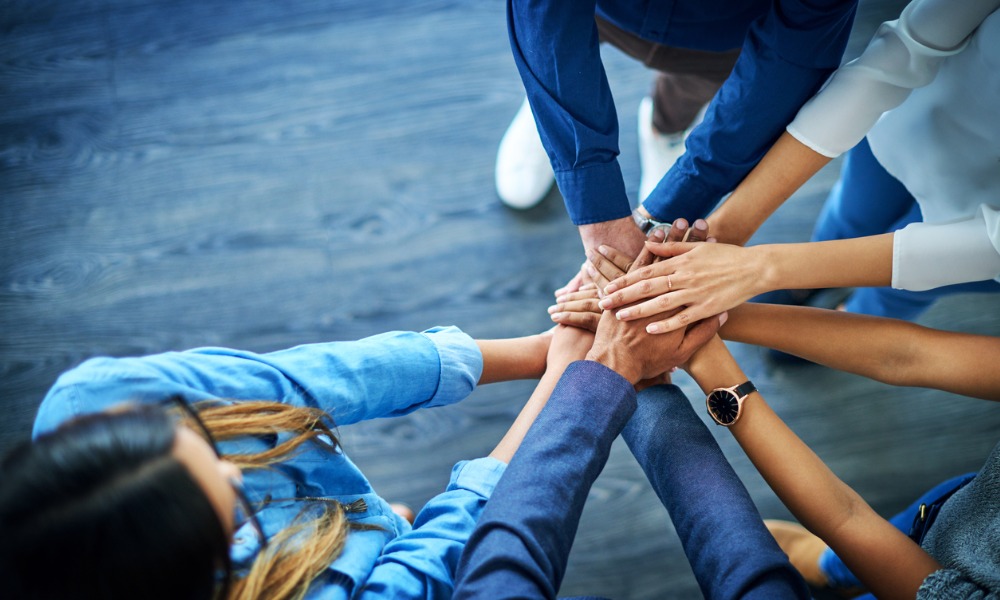 In today's fast-paced and competitive business world, employee engagement is more important than ever. Engaged employees are more productive, more creative, and more likely to stay with their company. But how do you keep your employees engaged?
One way is to use employee engagement software tools. These tools can help you to automate tasks, improve communication, and create a more positive work environment. This article will discuss the best 10 employee engagement software tools for increasing workplace efficiencies.
Employee engagement software is a powerful tool that can help organizations boost employee morale, productivity, and retention. It does this by providing employees with the resources and support they need to be successful, and by creating a positive and supportive work environment.
Studies have shown that engaged employees are 17% more productive and 21% more likely to stay with their company than disengaged employees. Employee engagement software can help organizations improve employee engagement in a number of ways. For example, it can be used to:
Automate HR tasks, freeing employees to focus on more important work
Provide employees with opportunities to learn and grow
Recognize and reward employees for their contributions
Create a more open and collaborative work environment
Collect feedback from employees and use it to improve the workplace
If you're looking for a way to improve employee engagement at your organization, employee engagement software is a great place to start.
When choosing employee engagement software, there are a number of factors to consider. Some of the most important factors include:
Ease of use: the software should be easy to use for both employees and managers.
Features: the software should offer the features that are most important to your organization such as employee feedback, recognition and rewards, and community building.
Scalability: the software should be scalable to meet the needs of your organization as it grows.
Cost: the software should be affordable for your organization.
Here are some of the best employee engagement software options available in the market:
HiBob is a comprehensive HR management platform crafted to cater to the needs of HR professionals, managers, and employees. It presents a user-friendly and intuitive interface, fostering enhanced visibility for HR professionals, equipping managers with insightful resources, and providing employees with the tools and information they require to connect, develop, and thrive within their organization.
Key Features:
Personalized Onboarding: HiBob's Culture Suite offers a personalized onboarding experience, where employees can create profiles, share information about themselves, and discover common interests.
Community: Encourage employee engagement through sharing, reacting to news, and celebrating achievements.
Effective Feedback: Establish an open-door policy, run employee feedback surveys, and offer an anonymous platform for reporting concerns.
HR Analytics: Gain insights into employee performance and track trends to drive business success.
Create a Safe Space: Ensure whistleblower protection regulations compliance with an anonymous reporting toolkit.
Protect Employees: Preserve anonymity and confidentiality using advanced encryption.
Manage Localization: Customize HR flows to meet local regulations, ensuring global HR policy consistency.
HiBob is the HR management platform that streamlines your HR processes, empowers your employees, and contributes to your business's growth. Here's a detailed review of HiBob if you'd like to find out more.
Culture Amp stands as a global industry leader in employee experience platforms, serving an impressive 25 million employees across 6,000 companies worldwide. It offers a unified, user-friendly platform that seamlessly integrates employee engagement, performance management, and development tools.
What sets Culture Amp apart is its foundation in extensive research, cutting-edge technology, and the world's largest employee dataset.
Key Features:
Comprehensive Solutions: Culture Amp's employee engagement platform is a one-stop solution to enhance retention, elevate engagement, and drive meaningful change.
Data-Backed Insights: Leverage science-backed employee survey tools to obtain accurate data, prioritize programs, and demonstrate impact using robust benchmarks.
Integration and Automation: Benefit from HRIS and work tool integrations, automated feedback, and customizable reports to enable more effective team support and data-driven decision-making.
Expert Guidance: Access science-backed templates and expert guidance to ensure a fair and unbiased review process for all employees.​​​​
Development-Focused: Promote ongoing development with features like goal tracking, 1-on-1 discussions, and multi-source feedback.
With Culture Amp, organizations can elevate their employee experience and performance, resulting in greater employee satisfaction, retention, and overall business success. Read more about Culture Amp in our review.
15Five stands out as a powerful platform rooted in positive psychology, which the company calls the "Positive Product Design method."
This software transcends traditional communication tools to offer an all-encompassing employee engagement solution. It allows management to gain profound insights into workforce behavior, performance, and needs through surveys and regular interactions.
15Five caters to organizations of diverse sizes and types, spanning the public and private sectors, including non-profit entities.
Key Features:
Regular Check-Ins: 15Five provides a structured platform for routine interactions between managers and employees. This fosters engagement, offers a channel for managers to provide support and guidance, and strengthens the employee-manager relationship.
Goal Setting: Employees can set, monitor, and track their goals within the platform, enhancing their sense of ownership and accomplishment. This, in turn, elevates job satisfaction and engagement levels.
Feedback Loop: The software encourages consistent feedback exchanges between managers and employees. These interactions promote trust and transparency, enabling employees to receive both recognition and constructive criticism.
Recognition Hub: 15Five offers a dedicated space for employees to recognize and appreciate one another. This feature cultivates a culture of appreciation and acknowledgment, a potent driver of employee engagement.
Visibility: Managers gain insight into their teams' activities and progress, enabling them to identify potential obstacles and provide timely support. This proactive approach bolsters employee engagement.
Incorporating these pivotal features, 15Five emerges as a recommended solution for companies seeking to elevate their employee engagement.
HelloTeam, an employee engagement software developed by its namesake company, is a versatile platform designed to meet the employee engagement needs of organizations, regardless of their type, structure, or size.
As an employee engagement solution, HelloTeam offers an array of features and tools that empower team members to collaborate, share information, and work more effectively.
Key Features:
Communication Tools: HelloTeam facilitates seamless communication through various tools, including instant messaging, chat rooms, and video conferencing, ensuring that team members stay connected effortlessly.
Task Management: The platform provides robust task management features, including to-do lists, calendars, and project management tools, streamlining work processes and enhancing productivity.
Performance Metrics: HelloTeam offers a comprehensive suite of performance metrics, including feedback and reviews, empowering team members to gain insights into their strengths and weaknesses and fostering continuous improvement.
Recognition and Rewards: Managers are equipped with tools to recognize and reward team members for their contributions. A popular feature is the Virtual High Five which fuels motivation, enhances engagement, and nurtures a positive team culture.
Employee Engagement Surveys: HelloTeam includes tools for conducting employee engagement surveys, enabling organizations to pinpoint areas for improvement and identify necessary policy and workflow changes.
HelloTeam revolves around the core objective of talent retention. Through its functionalities, organizations cultivate a robust, positive workplace culture that values growth, equality, genuine care, and business success, making HelloTeam an invaluable tool to achieve these goals.
Leapsome, an innovative employee feedback and performance management platform, is your key to fostering a culture of continuous growth and development within your organization. With a user-friendly interface and powerful features, Leapsome empowers companies to streamline their performance management processes and engage employees effectively.
Key Features:
Feedback and Recognition: Leapsome excels in providing a robust feedback system, offering various formats including 360-degree reviews, real-time feedback, and pulse surveys. Additionally, it encourages peer-to-peer recognition, creating a culture of appreciation and motivation.
Goal Management and Alignment: The platform facilitates SMART goal setting, tracking, and alignment with organizational objectives. Employees can monitor their progress, boosting accountability and ensuring a clear roadmap to success.
Learning and Development: Leapsome offers personalized learning paths and resources to enhance employees' skills and knowledge. These resources encompass training materials, courses, and knowledge-sharing platforms, thereby contributing to an enriched talent pool and innovation.
Performance Check-Ins and Coaching: Leapsome supports regular performance check-ins and coaching conversations between employees and managers. These check-ins provide a platform for discussing progress, challenges, and goals, with one-on-one coaching promoting ongoing communication and guidance.
Analytics and Reporting: To drive effective performance management, Leapsome provides robust analytics and reporting capabilities, offering valuable insights into employee performance, engagement levels, and development trends. These insights enable organizations to identify improvement areas and make informed decisions.
Integration and Customization: The platform integrates seamlessly with other HR tools, reducing Remote and Distributed Workforce Support: Leapsome caters to the needs of remote and distributed teams, ensuring seamless collaboration, feedback exchange, and goal alignment, regardless of the employee's location. This feature fosters engagement and connectivity among remote team members.
In addition to these features, Leapsome provides a unique ROI calculator to gauge the benefits an organization gains when investing more in its people. The calculator quantifies actual savings in terms of reduced absenteeism, decreased turnover rates, and increased employee productivity.
SurveySparrow, the versatile cloud-based HR solution, empowers businesses to create engaging feedback surveys tailored to measure employee engagement, job satisfaction, and workplace benefits.
This user-friendly omnichannel experience management platform seamlessly integrates customer and employee experience features. It offers a centralized dashboard for contact management, allowing users to import contacts and organize them based on job titles, location, and age groups.
Key Features:
Conversational Forms: SurveySparrow provides highly engaging conversational forms and versatile tools, including matrix questions, rank orders, and drop-down functionality, enhancing the survey experience.
Omnichannel Surveys: The platform supports a range of surveys, such as NPS, Offline, Chat, Classic, and 360° Surveys, designed to be mobile-first and user-friendly. The conversational UI delivers surveys in a chat-like format, boosting survey completion rates by approximately 40%.
Multi-Channel Distribution: SurveySparrow enables users to effortlessly create and distribute surveys through various channels and easily share custom surveys with specific audiences. Surveys can be shared across the web, mobile devices, social media, and email, streamlining feedback collection.
Recurring Surveys: A standout feature is the ability to automate and schedule surveys at regular intervals, saving valuable time for repetitive employee or client pulse surveys.
360° Assessments: Users can assess team members' performance across various competencies and create personalized development plans to foster professional growth.
Multilingual Surveys: Reach a global audience with multilingual surveys, allowing translation into various languages.
Offline Data Collection: The offline survey app serves as a kiosk for data collection in remote areas without internet access.
SurveySparrow offers a comprehensive survey and feedback solution, ensuring a seamless and user-friendly experience while providing valuable insights into employee engagement and customer experiences.
Officevibe offers a comprehensive solution for businesses seeking to elevate employee engagement, experience, and productivity through cutting-edge feedback and analytics tools.
By focusing on data-driven insights, Officevibe empowers managers and HR professionals to diagnose and address issues within the employee-employer lifecycle, ultimately fostering a more productive and satisfied workforce.
Key Features:
Engagement Measurement: Officevibe employs automated pulse surveys, backed by more than 122 science-based questions. This approach provides real-time, relevant insights throughout the employee-employer lifecycle, from onboarding to exit interviews.
Recognition and Reward: Officevibe promotes a culture of recognition through "Good Vibes" cards, supported by analytical reports from pulse surveys and feedback. Employees can receive acknowledgment for their contributions, further enhancing motivation and engagement.
Performance Management: The platform streamlines performance reviews, offering access to performance-related data, 1-on-1 notes, goal progress reports, and peer recognition. Users can set personal and performance goals using Objectives and Key Results (OKRs) and Goals, as well as record one-on-one meetings to track and structure employee progress.
Leadership Support: HR managers and team leaders can leverage expert-made templates, access a centralized view of engagement metrics, and respond to feedback questions within the Manager's Hub, facilitating the resolution of work-related issues.
Officevibe offers a robust solution for employers aiming to standardize and gather honest feedback from their workforce. By bridging the gap between employees and employers through precise reporting and algorithm-based analytics, Officevibe is particularly valuable for growing organizations, especially in the context of remote or hybrid work models.
Workvivo offers a comprehensive platform that combines social networking, intranet, and employee communication, providing a centralized hub for efficient workflow management.
With over 2 million users and a strong presence since 2017, Workvivo has earned its place as one of the highest-rated employee engagement software providers, partnering with reputable companies like TELUS International, Amazon, and Mercedes Benz.
Key Features:
Employee Communication: Workvivo integrates various communication features, including video meetings, live streams, news articles, and podcasts, to facilitate active communication among teams.
Employee Experience: Workvivo emphasizes employee recognition and engagement, with public shout-outs and awards to acknowledge high-performing employees. It enhances employee loyalty and highlights achievements that align with the organization's values.
Social Professional Intranet: Workvivo's centralized communication hub streamlines work management and productivity by consolidating messaging, documentation, and event notifications within a single platform.
Integrations: Workvivo bridges the gap between third-party employee communication apps and content management systems like SharePoint, Zoom, and Microsoft Teams. This integration simplifies the communication process, making it a one-stop platform for employees.
Reporting and Analytics: Workvivo equips business leaders and HR managers with tools to gain up-to-date insights and analytical reports. This data includes metrics such as the number of active users, trends in comments and likes, activity by location, department, and time of day.
Workvivo primarily focuses on enhancing employee engagement and experience, making it an ideal choice for small- to medium-sized companies prioritizing employee autonomy and work-life balance.
Read our Workvivo review for more on its features and product highlights.
Xexec, a British-born employee engagement software introduced in 2000, is a dynamic platform designed to enhance employee connections, recognize their contributions, offer valuable perks and incentives, and provide robust support systems to ensure goal achievement within any organization.
Key features of Xexec's offering include:
Employee Discounts: Xexec's extensive network of partner companies, including retailers and restaurants, facilitated employee access to discounts on essential goods and services. These discount coupons offered employees a practical means to save and earn more.
Employee Benefits: Xexec customized benefit packages to match an organization's specific requirements, allowing companies to provide tailored services and incentives that aligned with employee roles and needs.
Employee Well-being: Xexec partnered with organizations providing mental health education and financial literacy programs. Additionally, it offered custom-made well-being programs to address the employees' overall health, encompassing mental, physical, and financial aspects.
Employee Surveys: Xexec incorporated employee surveys to gauge workforce sentiments on specific issues, fostering engagement and facilitating a positive company culture.
Employee Engagement Analytics: The Reward Gateway SmartInsights™ Analytics Engine offers deep insights into employee engagement's impact on company culture and identifies areas for improvement.
Xexec is now part of the Reward Gateway platform after its merger in 2022.
Engagedly is a powerful cloud-based workforce management solution designed to streamline various HR processes, including onboarding, employee learning, performance reviews, and goal management.
With a focus on boosting employee engagement, Engagedly offers a range of integrated features and applications that make it an essential tool for businesses.
Here's why your organization should consider Engagedly:
360-Degree Feedback: Engagedly facilitates comprehensive feedback by offering a 360-degree feedback mechanism. This ensures a well-rounded view of employee performance, contributing to better talent development.
Performance Reviews: Traditional annual performance reviews are replaced with continuous, real-time assessments, providing immediate feedback and helping employees align their goals with organizational objectives.
Employee Engagement Tools: Engagedly places a strong emphasis on employee engagement. The platform features employee surveys, goal-setting modules, badges for recognition, and a social platform to measure, enhance, and foster engagement.
Ideas Recognition: To encourage innovation, Engagedly offers an "Ideas" feature, along with gamification tools and goal-setting modules that help managers recognize and reward creative ideas and outstanding contributions.
Enhanced Communication: Engagedly promotes transparent and effective communication with employees through features like a social platform, a bulletin board, and organizational goals tools, ensuring upper management stays closely connected with their teams.
Engagedly's unified E3 platform integrates business strategy execution, talent enablement, and employee engagement into an easy-to-use solution, making it an invaluable asset for organizations aiming to drive employee engagement and success.
Choosing the right employee engagement software tool is the first step in increasing productivity and employee engagement. Equally important is using the software correctly, training employees in how to use it, and monitoring its impact on team productivity.
Through using technology and employee engagement, organizations can foster a good working environment that enables them to thrive for success and growth.
Which employee engagement software tool is best for your organization's needs? Join the conversation and share your thoughts in the comments below!