HR leaders from TELUS International, Liberty Mutual, Workhuman share tips for improving your hiring strategy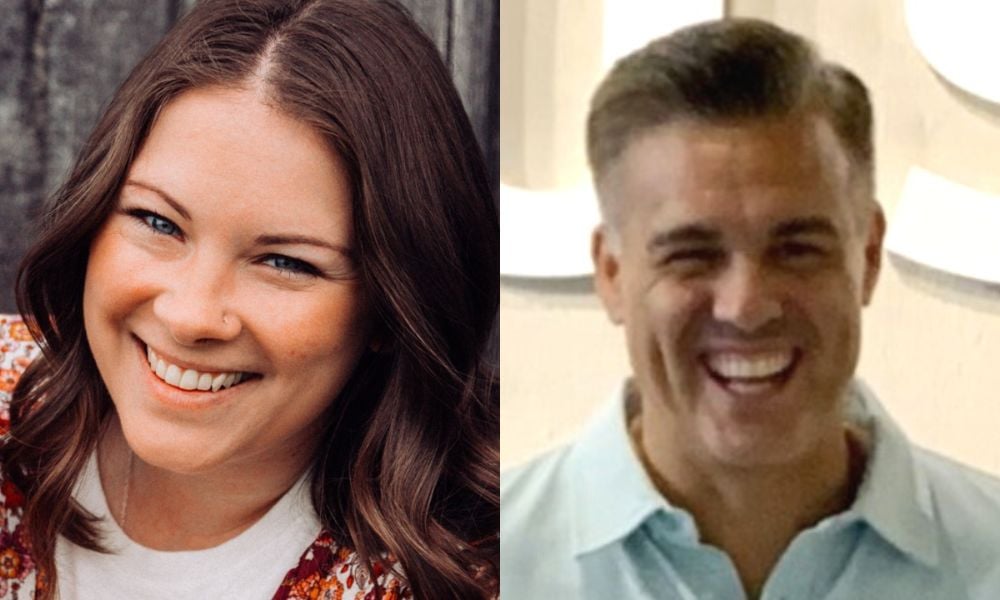 Lauren Van Duyn has changed jobs only a handful of times in her 11-year career, but she remembers how painful it was to submit applications at certain employers.
"Many times, I quit mid-application and went back to it later or just never came back to it," Van Duyn, recruitment manager at HR tech firm Workhuman, told HRD.
Making the application process as easy as possible has never been more important considering the highly competitive labor market. Despite a looming recession, job seekers are still being selective, with recruiters reporting that 40% or fewer job offers were accepted in November, according to the Q4 Employ Quarterly Insights Report.
As a result, 61% of recruiters believe it will remain difficult to hire new employees in 2023, according to the survey.
"If we're trying to reach out to anyone currently employed, we've definitely seen a decrease in responses over the past few months," Van Duyn says. "Part of that is because of fear of all the layoffs happening. People don't want to go to an organization you don't know much about and risk being 'last in, first out.'"
Accessibility is crucial for job applications, especially if you're trying to attract someone currently employed and looking to switch employers. They most likely already have too much on their plate with current responsibilities, so if you want them to apply off the clock or during their lunch hour, you have to remove any hurdles.
"The biggest pain point is the part where some systems will require you to copy and paste your entire resume into a form, and then you must complete required fields asking similar questions, which is frustrating to have to repeat yourself," Van Duyn says. "It's definitely helpful if you have the ability to do some slicing and dicing from your resume to be pre-populated or if you can skip that part in the process altogether and just have your resume uploaded."
Read more: Odoo ERP Review
Of course, there are many HR technology and software providers to help manage your hiring process. Regardless of which vendor you rely on, candidates are looking for consumer-grade experiences, according to Shawn Tubman, head of talent acquisition at Liberty Mutual.
"When candidates apply, we want to live up to their expectations," Tubman told HRD. "We want to make sure at each touchpoint – our website, the job application and any interaction with our managers, recruiters or company representatives – we're creating value for candidates. We understand candidates have choices and we want to give them the information they want in a timely fashion."
The need for speed
As the war for talent wages on, speed is an HR leader's greatest weapon.
Candidates don't want to wonder if they'll ever hear back after applying, and they certainly don't want to jump through hoops of different interviews. And in this red-hot market, they don't have to.
"I've heard horror stories that are so embarrassing for the world of recruiting," says Van Duyn, who recalls being ghosted by an employer she was interviewing with. "Our goal is to reply back within a week's time. Sometimes, that gets delayed, but that's our goal. We don't want to miss the opportunity to talk to qualified people by dragging our feet."
Canadian technology giant TELUS International, which has customer experience centers in Las Vegas and South Carolina, has developed a virtual recruitment platform that it claims can take a candidate from job interview to offer letter within two to three hours.
"Highly qualified candidates have very little time, so we want to get it all done in one sitting, if, in fact, we're the right company for them and they're the right candidate for us," Albert Galarza, global vice president of HR at TELUS International, told HRD. "We also want to showcase our ability as an organization that if you have a good experience at the beginning of the hiring process, you'll have a great experience once you actually start working with TELUS International."
The platform allows candidates to create an avatar that reflects their unique personality and physical attributes. This Sims-like experience was inspired by the Great Resignation trend of workers demanding more customization and control over their careers. It's not all fun and games, though, as candidates will be required to take assessments of their abilities depending on which position they're applying for.
"This doesn't replace the traditional interview process – it just enhances the experience," says Galarza, a nearly 25-year HR veteran who has previously worked for T-Mobile, as well as high-profile California companies Ross Stores and Pier 1 Imports. "Although you can apply and interview completely remotely, some candidates prefer coming to the office, even if it's just to see how long it would take them to commute."
Speed can be a double-edged sword, though. If you're too focused on filling gaps in your workforce, you risk hiring the wrong candidate and fueling an attrition problem down the line. The way to prevent that is by setting realistic expectations from the get-go, says Ben Porr, global vice president of people science at Harver, a remote-based HR tech firm.
"People don't want to be sold and marketed the job; they want to understand what specifically they'll be doing and how it matches their skillset," Porr told HRD. "Companies try to take a general approach, but when it's too general, the employee can't get excited about the opportunity."